At one end of the beach there is a small taverna that is open during mid and high season. It is best to ask if the taverna is open before buying tickets to the boat. Alternatively, bring your own food and drink.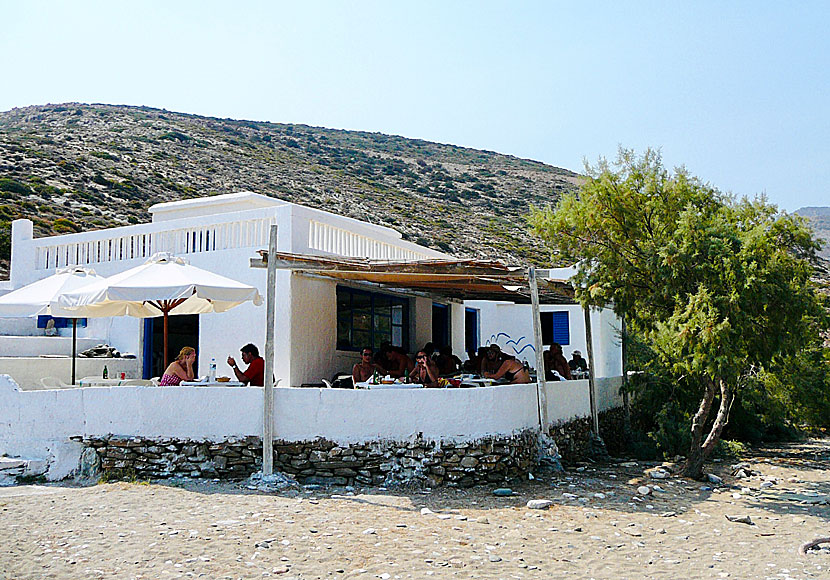 The cosy taverna.
The menu is limited to a few dishes, as compensation for the poor selection the food is usually tasty. The last time we were here there were only Greek salad, French fries, fried shrimps and grilled octopus on the menu. We ordered the entire menu, and everything was delicious!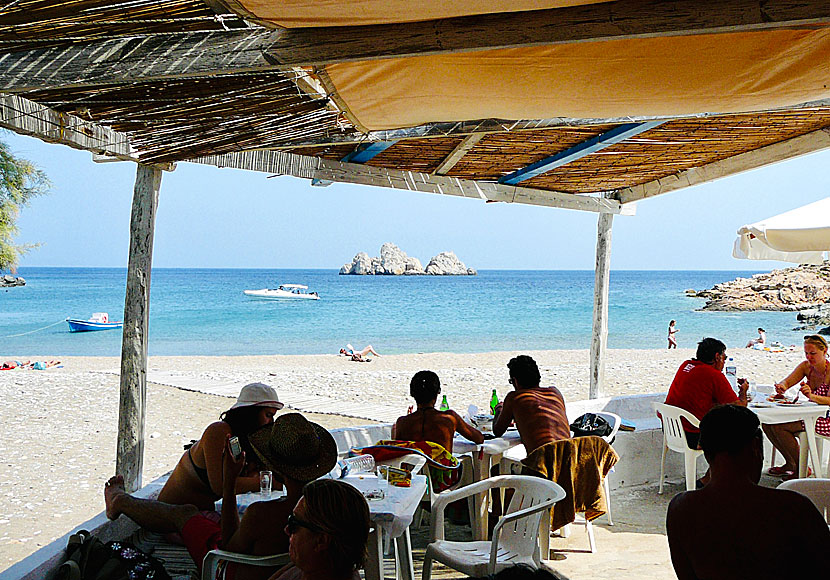 The taverna at Agios Georgios beach.
Should you get tired of Agios Georgios, you can choose to go by beach boat to Malta which is the next stop. The beach is smaller than Agios Georgios and do not keep the same quality. In Malta there is neither shadow nor taverna. Personally, I prefer the beach in Alopronia, and I'm not the only one who thinks so. Most of all, I like to swim at the rocks below The Rock Café.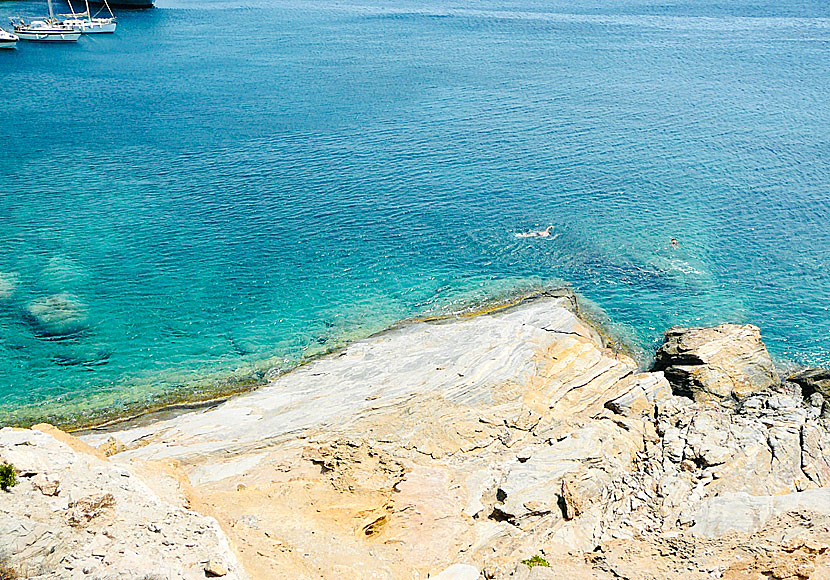 The rocks below The Rock Café in Alopronia.