There are just three paved roads, one is running between the port and Kastro, another between Kastro and Episkopi and a third leading to Agios Georgios beach. Traffic is almost non-existent, although it has increased slightly in recent years since the island got a gas station.
There is a local bus and it is possible to rent scooter and car. There is no taxi. The distance between the port and Kastro is relatively short, it takes about 45 minutes to walk. If you are lucky to be on Sikinos when it is full moon, I can recommend you to walk from Kastro to the port after dark, if the moon "is in the right position", it guides you all the way down, it's a great sight!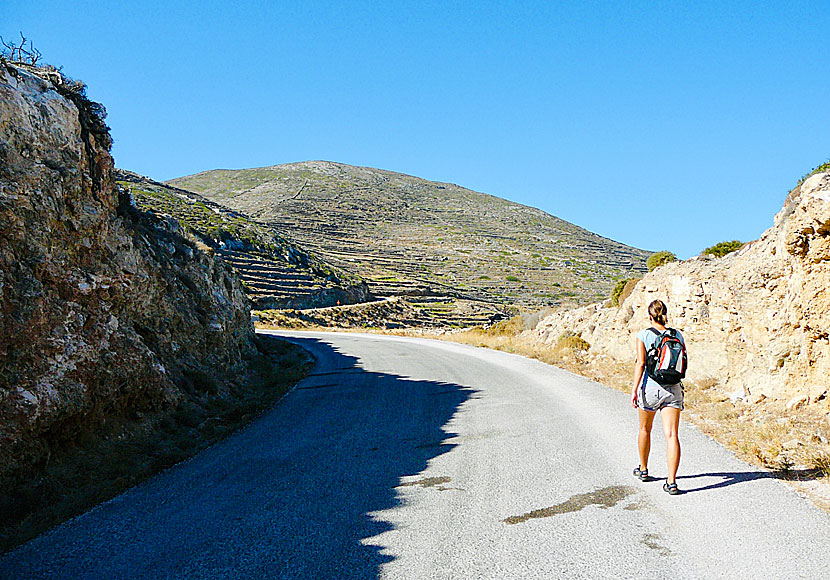 One of Sikinos three roads lead to Episkopi.
BY BUS
The bus between the port and Kastro shuttles about fifteen times per day during the summer months. The last bus leaves just after midnight. You can get on the bus anywhere along the way, you just have to wave to the bus driver and it stops. Tickets are purchased on board.