You have to travel independently to Sikinos, package tours have never existed and will in all likelihood never do so. Thanks to its nearness to popular islands like Ios and Santorini, it is quite easy to travel here independently. It is harder to travel from here, it has nothing to do with bad ferry connections, but due to the island's magnetic attraction.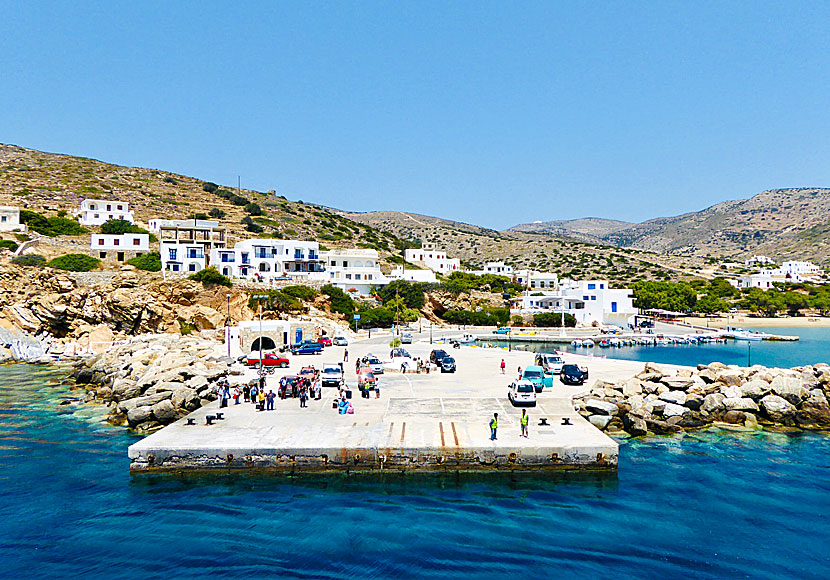 BY PLANE
If possibly, the best way is to buy a spare seat on a charter flight to Santorini. If you are lucky, there is a ferry to Sikinos the same day you arrive, if not, you have to stay one night on Santorini. To reach the port of Santorini you take a taxi. The taxis usually wait outside the arrival terminal.
The next best option is to go by air to Athens and then continue with ferry from Athens' port at Piraeus. Check the ferry timetables at home. To Piraeus you can go by bus or subway.