A persistent myth says that there are 365 churches and chapels on Ios - one for each day of the year. Ios is not alone with that fame, there are more islands in the Cyclades where there is said to be exactly 365 churches and chapels. Like so many other myths, this myth is not true.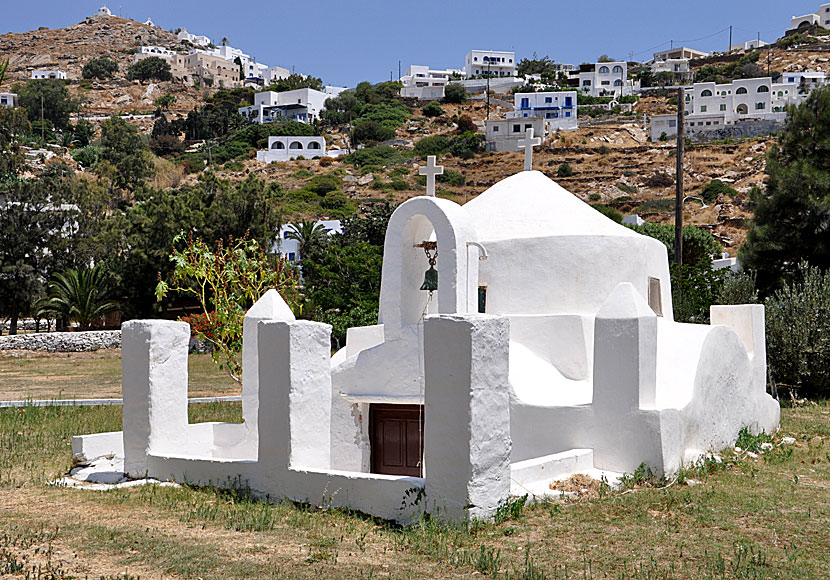 A churche below ground level in the port.
However, there are several churches with an unusual architecture on Ios, and there are many churches and chapels that stands extremely beautiful. When it comes to unusual architecture, there are churches below ground level, churches that are narrow and disproportionately long, and churches that looks like cream cakes.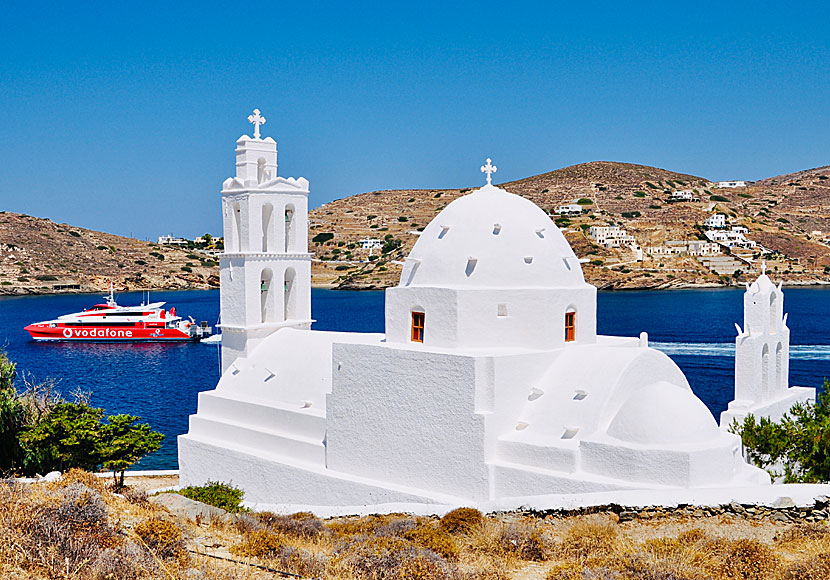 Agia Irini near the port of Ios.