Valma is an approximately 30 metres long sandy beach with a pebbly ground. If it were not for the cosy taverna, not many would pay attention to the beach. The beach is really not special, at least not when compared to other beaches on Ios.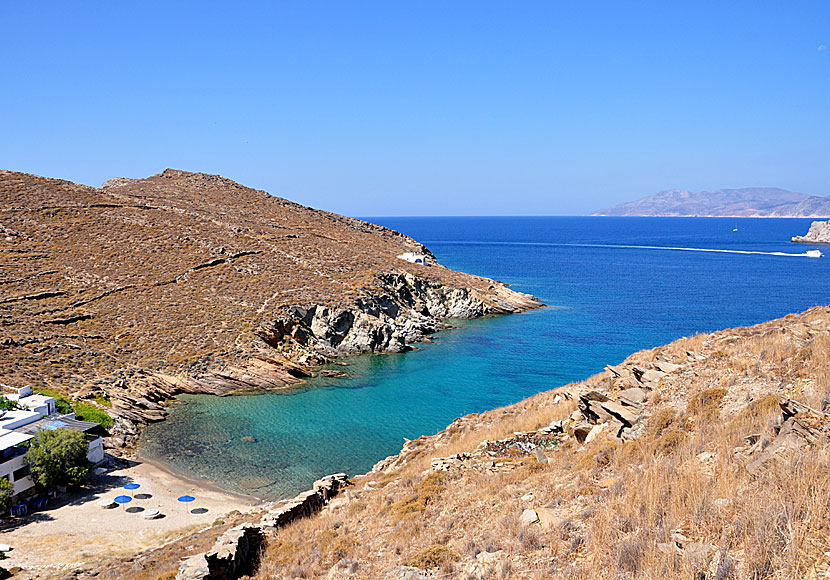 Valma beach and the fantastic taverna.
Instead, there are other things that attract: the taverna, the silence, the stillness and the restful calm. The taverna has a perfect location just where the waves lap at the shore. Valma is a magical spot for me, an oasis, where I can easily spend many philosophical hours over a game of backgammon and a cold beer. Kostas, who used to run the taverna, is unfortunately no longer alive, instead his wife Irini runs his lifework. When you're here, it's hard to believe that you're on Ios. NOTE! The taverna is closed 2022.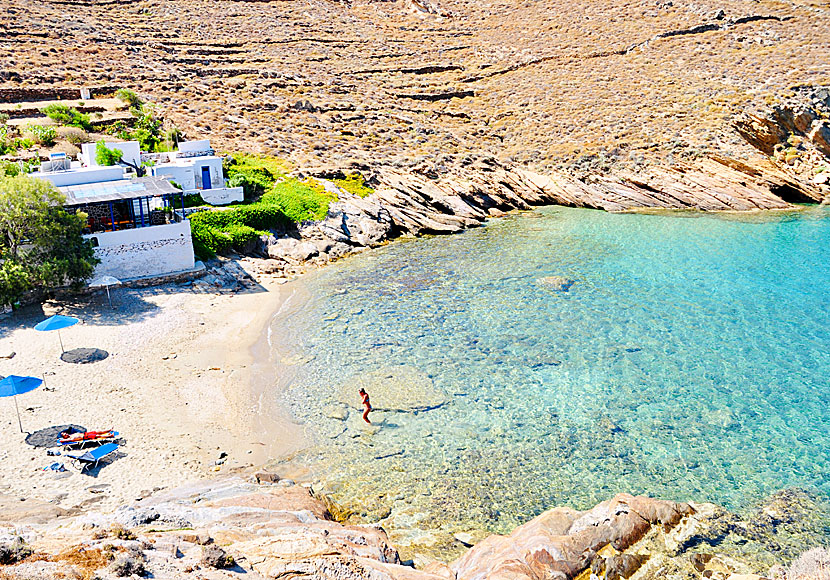 The taverna at Valma beach.