Ios port is called Ormos and the port's beach is called Gialos, but nobody says so: everyone says "port", meaning both the port and the beach. In order not to confuse you who have not been to Ios, I use the official names.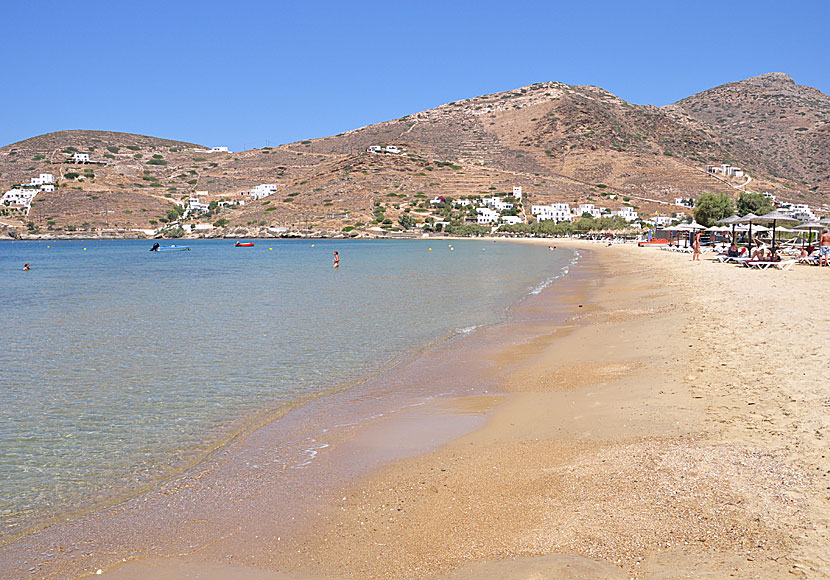 The long beach in the port.
What is in Chora is also in Ormos, but on a smaller scale: hotels and pensions, travel agencies, tavernas, cafes and bars, supermarkets and bakeries. At the far end of the waterfront, towards the whitewashed and welcoming church of Agia Irini, fishing boats are moored. There is also a beach that has seen better days. Ios' Camping was located here before, but they have been closed for a few years now.
To the right (facing the sea) of the port, the long sandy beach of Gialos extends. It is a good beach lined with tavernas and hotels. Even more hotels and pensions are located behind the beach.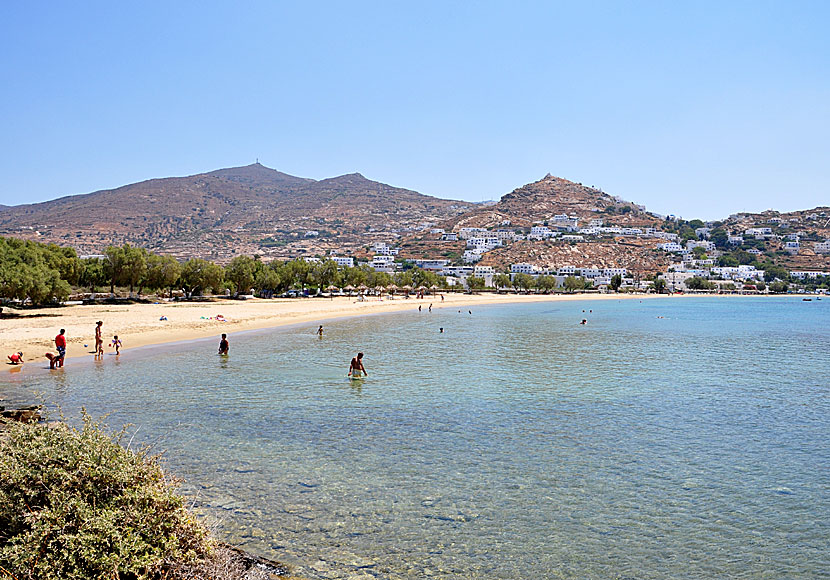 Gialos beach. From here it is close to the beaches of Tzamaria and Koumbara.