Paleokastro is an old defence castle from the 15th century. It was built by the Venetians to protect themselves, and the local population from frequent pirate attacks. It is easy to understand why they choose to build the castle right here: partly because of the isolated location, partly because they had full control of the surroundings, partly because it was easy to defend.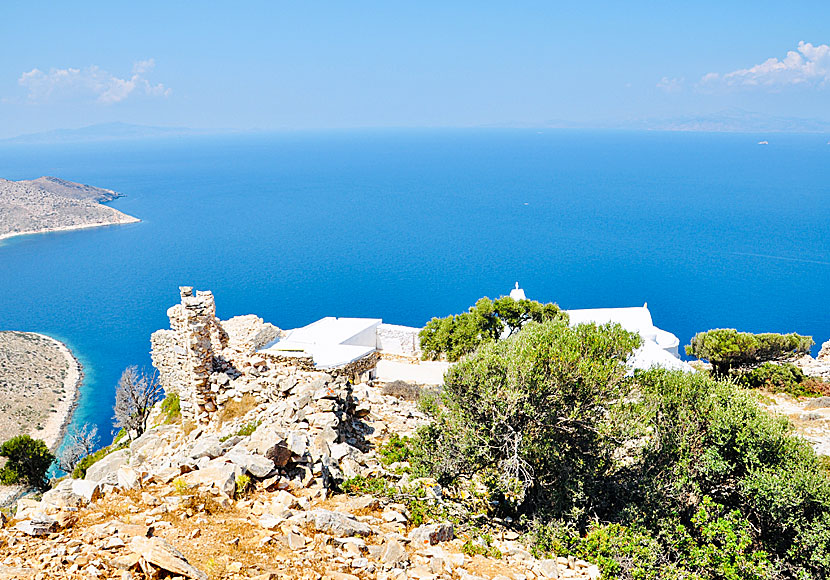 Parts of Paleokastro and the Church of Panagia Paleokastritissa.
Today, only ruins of Paleokastro remain. Among the ruins lies the beautiful church of Panagia Paleokastritissa. Although there is not much to see, the place is still worth visiting, not least because of the extremely beautiful surroundings, and that the whole area offers extraordinary impressions from past times. Bring a book, something good to drink, cheese and bread and give yourself a day of silence. There is no better meditation.