Agia Lake, or Agia Reservoir, is considered to be the best birdwatching spot in Crete. (I know better places, for example Faneromenis Lake near Zaros.) Even if you are not interested in birds, it might be worth going here. It is a very beautiful and lush place, one could say it is a small oasis, and there are several tavernas by the lake. A walkway, funded by EU, runs around parts of the lake. Unfortunately it is not possible to walk around the whole lake.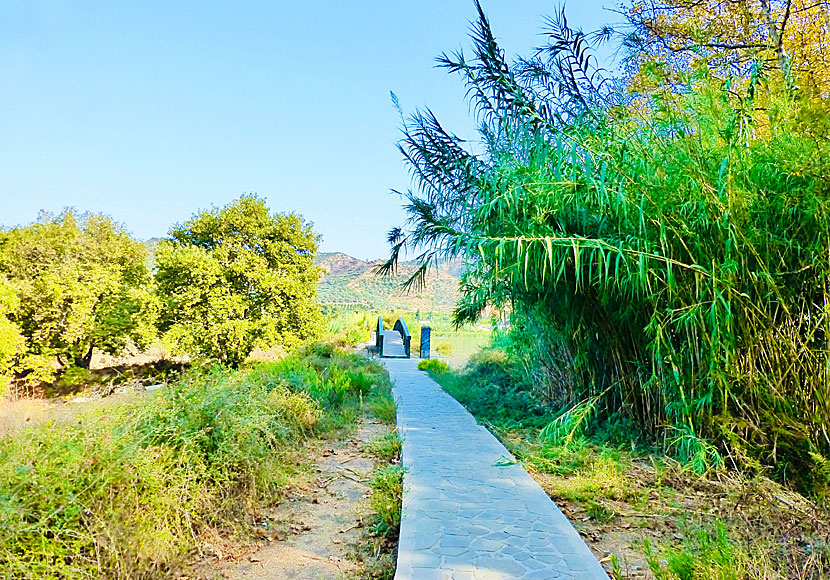 The walkway that runs along Agia Lake.
The best period to see a lot of birds is in the spring and autumn when migratory birds stop at the lake to rest and eat. Ideally you should be here early in the morning or at dusk. To bring a good binoculars are of course a good idea. But you can see birds of different species even without binoculars.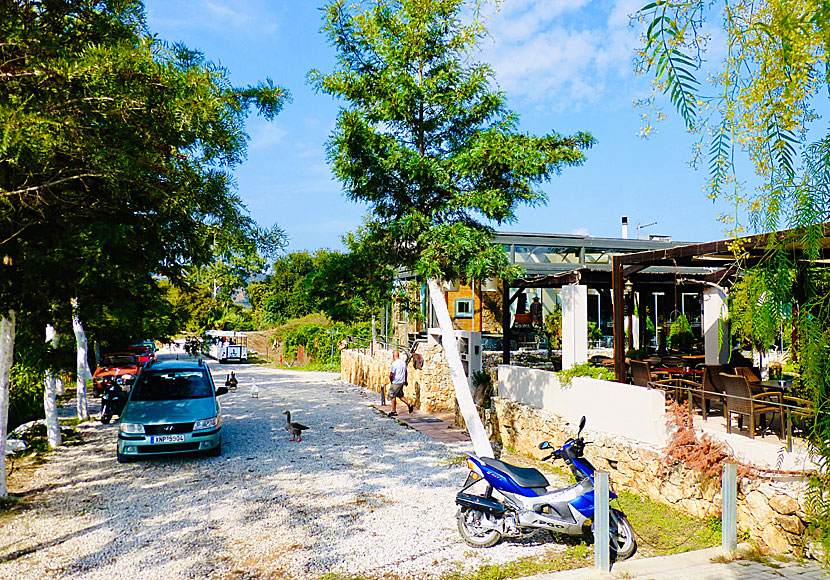 One of the tavernas by Agia Lake. The Little Fun Train is seen on the left in the picture.