Can a lake be an attraction? Yes, if you, like me, are interested in birds. Even if you are not usually interested in bird watching, you might be after a visit at Faneromeni Lake. The lake, which is actually a large dam, is not on all maps. The dam was built in 2005 and is 1000 hectares in size.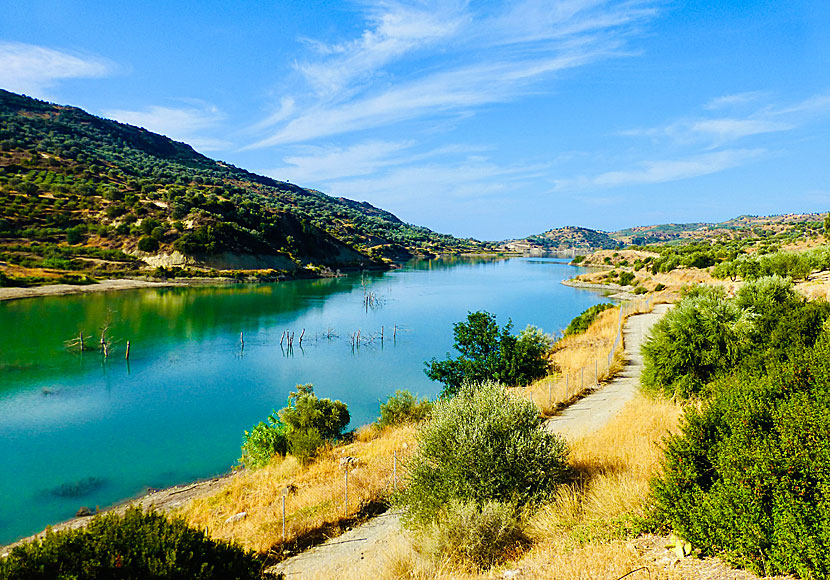 Faneromeni Lake near Zaros.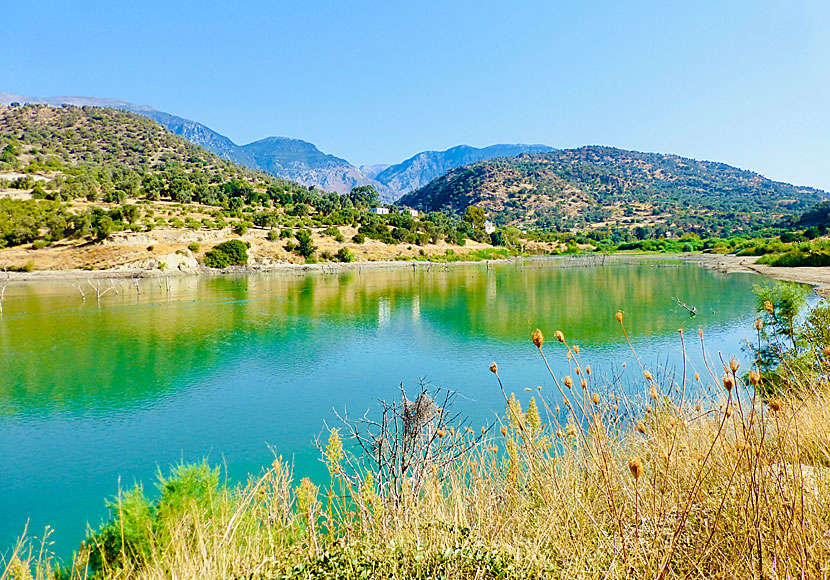 Faneromeni Lake in the other direction.
Faneromeni Lake is located about 6 kilometres southwest of Zaros. The lake, which actually is a large dam, is not included on all maps. To get there, drive through the lower part of Zaros and drive towards the tiny settlement of Loumas, or Laloumas. The lake, or the dam if I should be correct, begins at Loumas.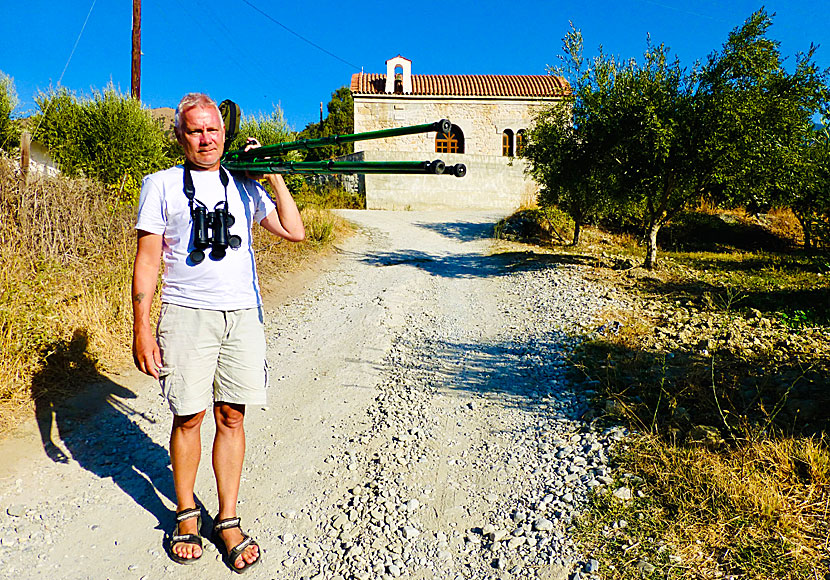 Once you have parked the car at this church, just start bird watching.