Faneromeni Lake is a paradise for those who like birds. Even if you do not belong to the growing crowd of bird watchers, it may still be worth the short drive to the lake. Lakes are, as you know, unusual in Greece, and - apart from all the lovely birds - the surroundings are lush and beautiful.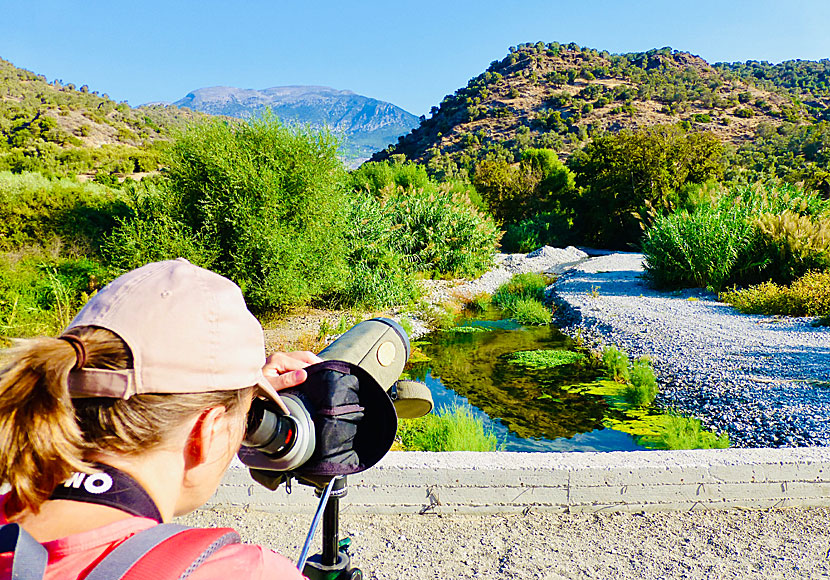 Here you can be standing for a long time enjoying the rich bird life.
When we were here in October we saw 38 different species. Imagine how it must be here in the spring, or earlier in the autumn. Bee eater, black kite, marsh sandpiper, cirl bunting, common kingfisher, black-crowned night heron, water rail, ferruginous duck and long-legged buzzard are some of the species we saw. Bring a good binoculars, otherwise it is difficult to identify the birds.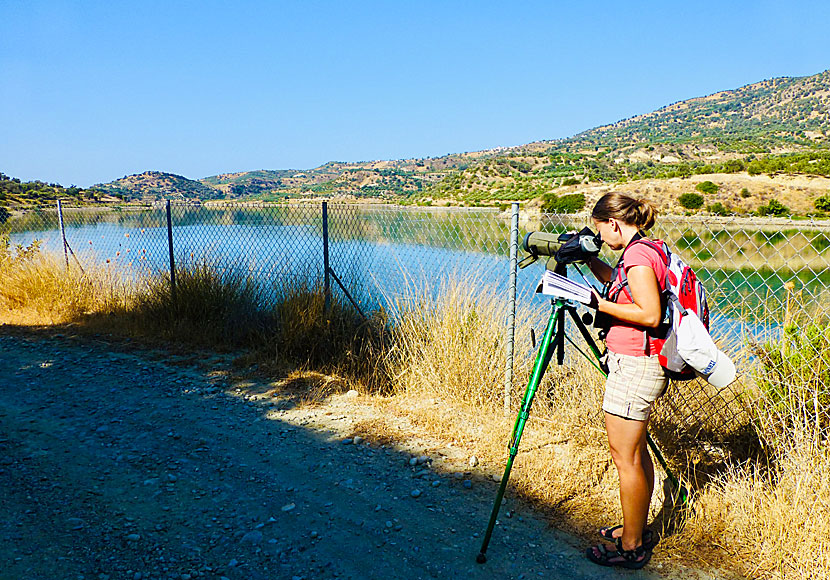 Faneromeni Lake is a paradise for those who like bird watching.
There is also a lake with lots of birds in the regional unit of Chania. The lake is called Agia Lake and is located south of Chania.