The village is divided into two parts separated by an invisible line. The lower part is more rural and has no facilities, in the upper part there is more hustle and bustle, and it is here that all shops, cafes, ouzerias and tavernas are located. Most revolves around the main street that runs through the village. A nice ouzeria that attracts both villagers and tourists lies at the beginning of the main street. Opposite is an extremely nice fountain where you can refill water if you are passing through. If you are staying in Zaros, you refill water from the tap.
Further up the street lies Taverna Vegera. It is a small restaurant with a big culinary heart. Here I have eaten some of the best meals in Greece. I could imagine going here just to eat at Vegera. Believe it or not, there is actually a restaurant that is even better than Vegera, and that is Eleonas, which I think is one of Crete's best restaurants.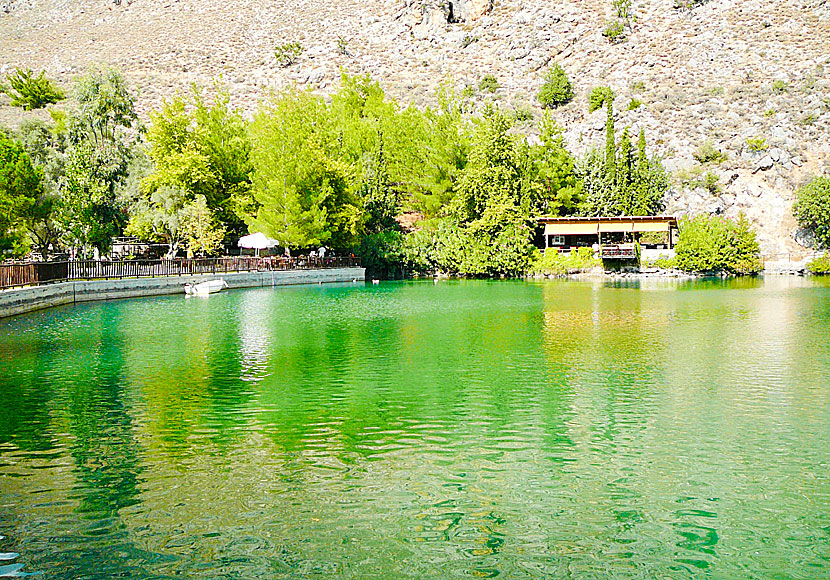 A few kilometres north of Zaros is a lush park and lake called Votamos, here you have the opportunity to eat trout, or maybe just have a cup of coffee while you enjoy the beautiful surroundings.
ACCOMMODATION IN ZAROS
There are two hotels in Zaros that stand out from the crowd, and that is Eleonas and Keramos. Both are worth the whole trip to Zaros.
Book other hotels in Zaros here »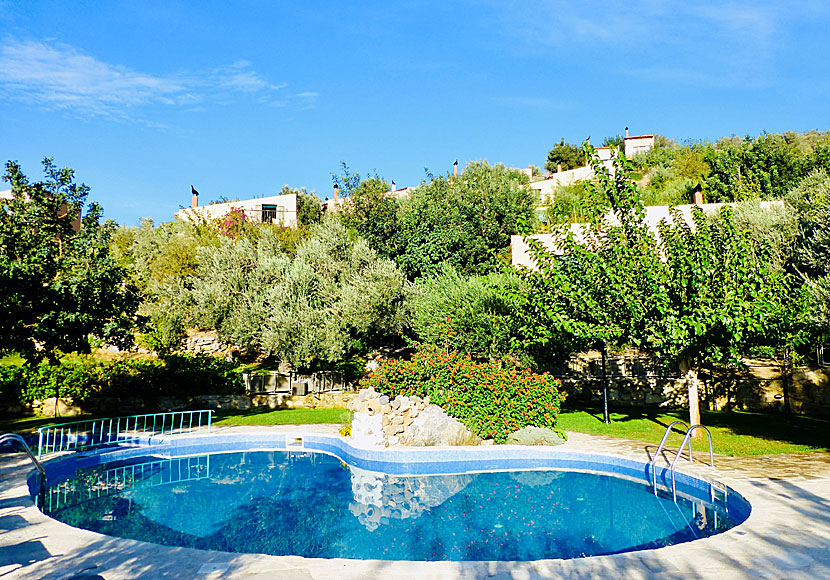 Eleonas Hotel & Restaurant in Zaros.
About 17 kilometres east of Zaros lies the village of Agia Varvara. Agia Varvara is located approximately in the centre of Crete, and is commonly referred to as the omphalos (navel) of Crete. Seventeen kilometres is not far, so you understand that Zaros is also near the centre of Crete, and is therefore an excellent base. It is 47 kilometres to Heraklion.
If you like to hike, don't miss the gorge of Rouvas nearby Zaros. If you are interested in birding, you will find an interesting bird spot at Faneromenis lake south of Zaros. You will find the nearest beaches in Kalamaki and Matala.