Heraklion is a rather ugly city, there are even those who think it is the ugliest city in Greece. I don't know if I can agree with that. Of course I have not seen all the cities in Greece, but still.
Agios Titos is one of the most interesting sights in Heraklion.
I think that Heraklion is quite charming, it might be owning to the fact that I like unruly Greek cities. The fact that many consider the city to be ugly is not the city's fault, but a war's fault. Heraklion was bombed during the Second World War and many of the city's Venetian and Turkish buildings were destroyed. Only a few of the old buildings remain. Unfortunately.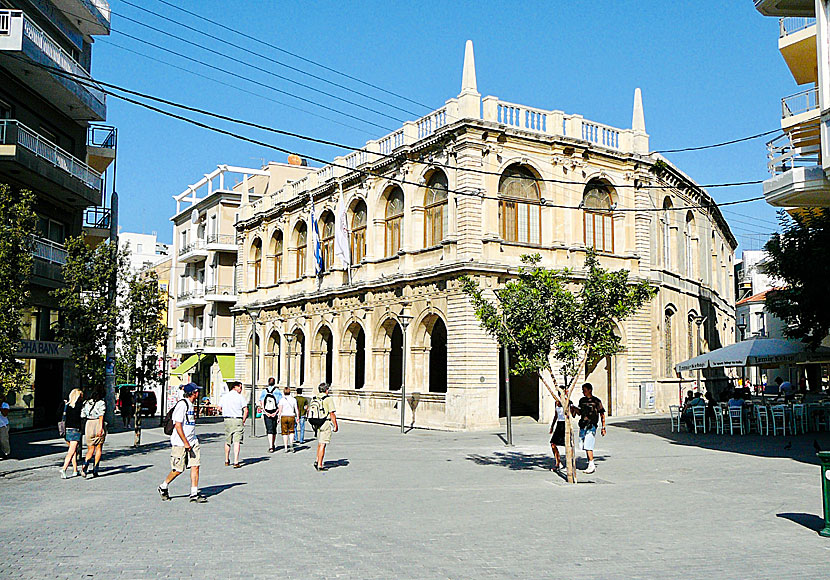 The Venetian Loggia in Heraklion.
Most things in Heraklion revolve around the harbour, the seafront and the neighbourhood around the car free street 25th Avgoustou, which originates at the Venetian port and the Koules fortress that dominates the port entrance. Today the fortress - from the 16th century - holds art exhibitions and concerts. It is open every day except Mondays between 08:30 and 19:00.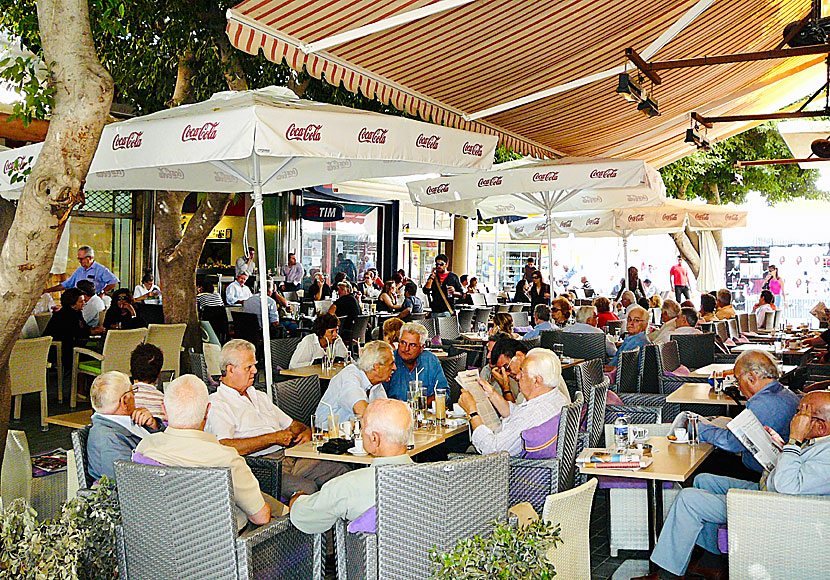 One of many cafes in Heraklion.
The pedestrianized street is lined with beautiful neoclassical buildings that house, among other things, banks, travel agencies and tourist shops. Here - and along the many side streets - there are plenty of restaurants, tavernas, bars and cafes. The most interesting sights along the street are the church of Agios Titos, the Venetian Loggia and the beautiful square Plateia Eleftheriou Venizelou.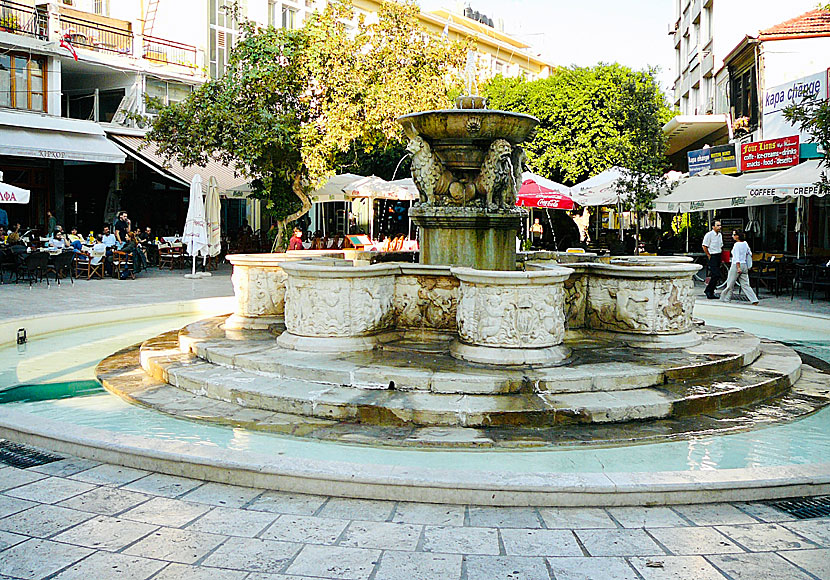 Lion Square in Heraklion.
The square is commonly known as the Lion Square after the great lion fountain in the middle of the square. The pedestrianized street ends just after the fountain. A little further on - after the crossing - the street 1866 has its beginning and here you will find Heraklion's market with many fish, meat and vegetable stalls. The street ends at a cosy outdoor cafe where there is a beautiful fountain called Bembo.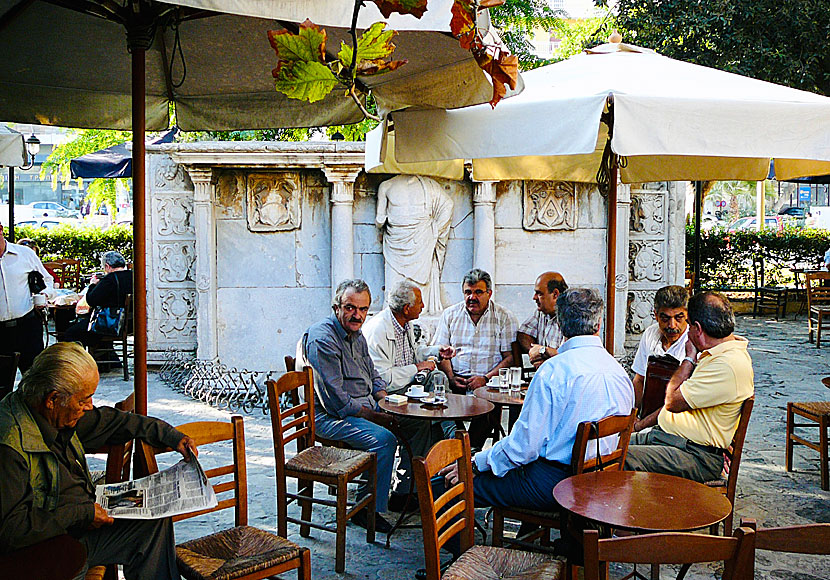 The cafe at the fountain Bembo which is said to be the oldest Venetian fountain.