The Minoan Palace of Knossos lies about 5 kilometres south of Heraklion and it is a must if you are historically interested. Knossos was the largest and most sophisticated of all Minoan palaces in Crete. The palace was built around 1,900 BC and was destroyed by an earthquake about 1,700 BC. It was rebuilt, even more magnificent than the first palace. The ruins you see today are mostly from the second palace.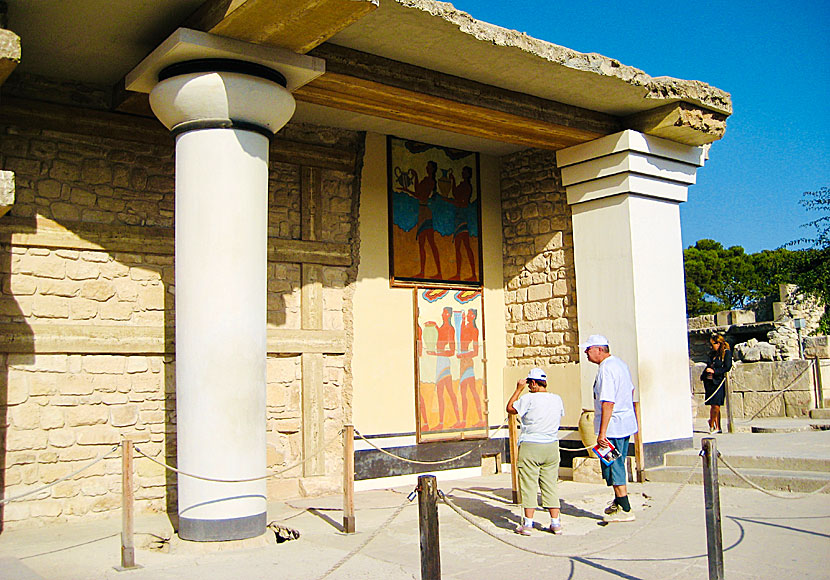 Knossos outside Heraklion.
Knossos was rediscovered by Minos Kalokairinos 1878. Sir Arthur Evans led the excavations between 1900 and 1936. He has been criticized for having restored parts of the palace, but there is something good about it as well, it gives a clearer picture of how the palace once looked like.
Knossos is open every day between 08.00-20.00 during the summer months. Other times of the year there are other opening hours. Entry is about 15 €. You can explore Knossos on your own, but a guided tour is preferable.