If you stay overnight you will have the opportunity to eat at one of the many tavernas. The ingredients are of the highest quality. The food has been exceptionally tasty in the restaurants that we have eaten. Many tavernas are located in the main square, which is like the heart of the village. Here, and in the nearby alleys, there are also several of cafes and ouzeries. Restaurant Lykastos in the square and Kritamon Restaurant near the square are two of several very good restaurants.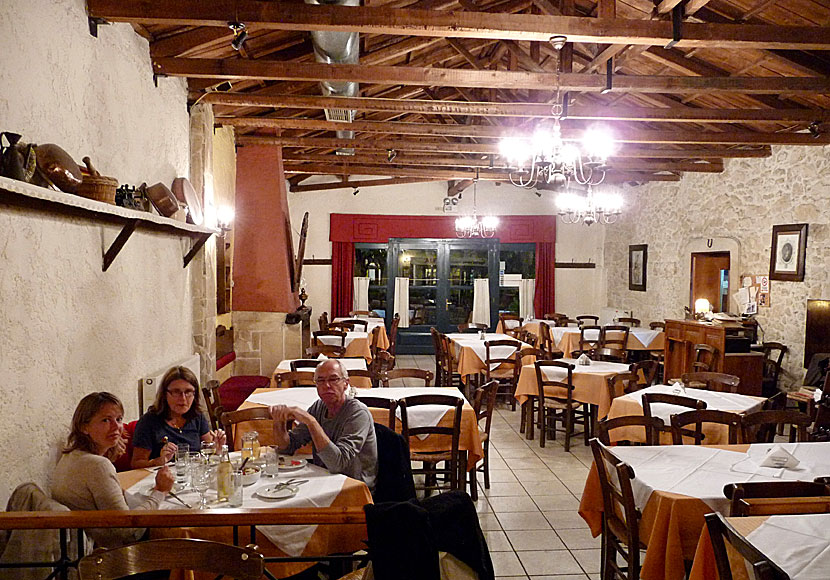 Restaurant Lykastos in Archanes.
ACCOMMODATION IN ARCHANES
If you are flying home from Heraklion, I can recommend you to spend the last night in Archanes. It will be a much calmer and more pleasant ending of your holiday than ending it in noisy Heraklion. But if you are not flying home, I also recommend you to stay for a night or two.
The remnants of a Minoan villa and a wine press from the Minoan times can be seen in the village of Vathipetro, just south of Archanes. It is quite amazing that wine was produced in the area even as 4,000 years ago. Wondering how it tasted?

If you are interested in film and literature I recommend the Nikos Kazantzakis Museum in the village of Mirtia, a few kilometres east of Archanes. Nikos Kazantzakis is best known for his famous literary works of Zorba the Greek and The Last Temptation of Christ. Both have been adapted for the cinema. The museum in Mirtia is open every day between 09.00-19.00.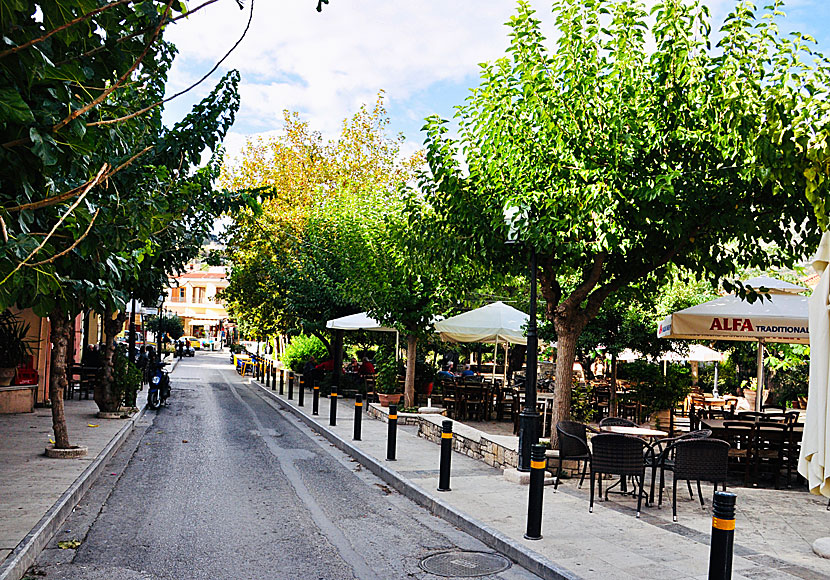 The square in Archanes.
The German Commander General Kreipe was kidnapped outside Archanes on April 26, 1944.