Stavros beach is beautifully located in a bay that can almost be likened to a lagoon. The sand is golden yellow, fine as powdered sugar, and the water sparkle between turquoise and blue. The beach lies at the foot of a mountain that forms a beautiful backdrop to the lagoon, and it contributes to the painting being perfect. Stavros is a popular excursion destination and the beach is often crowded. You can get here by bus from Chania city, or by your own vehicle. There are plenty of tavernas and there are many hotels if you want to stay overnight.
Book accommodation in Stavros here »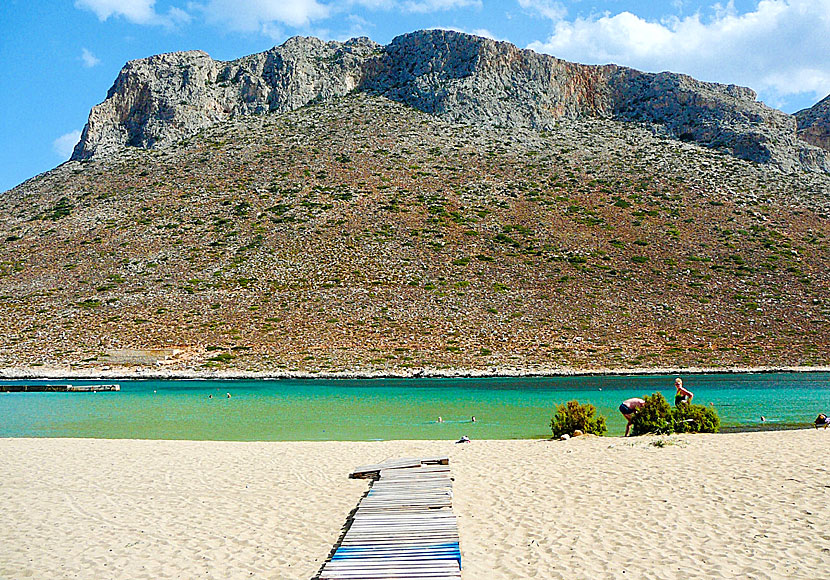 The beach where Zorba and Basil danced into the history of film.
There is some dispute about exactly where on Stavros beach Zorba and Basil danced, depending on who you ask you get different answers. The film is briefly about a prudish and boring Englishman (Basil) who inherited a coal mine in Crete. On his way to Crete, he meets Zorba in Piraeus and they went to Crete together. Zorba is an extremely enthusiastic character who is not afraid of anything.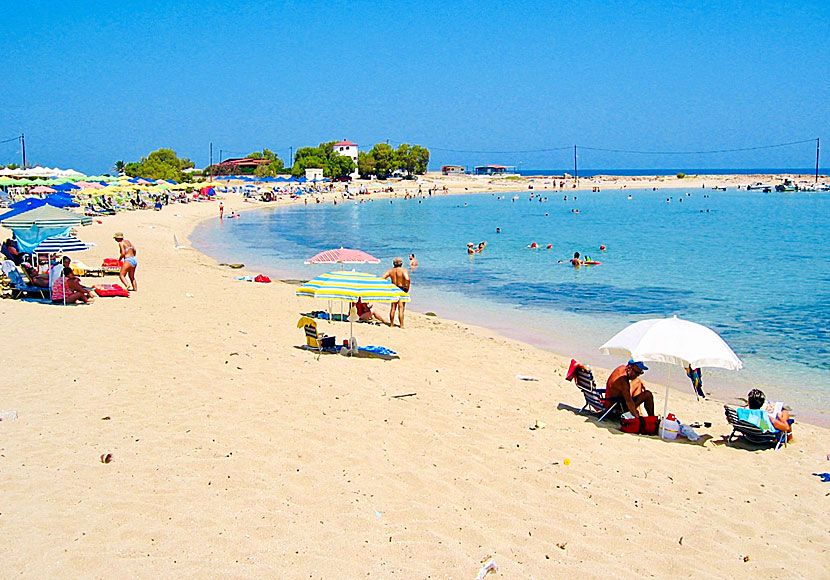 Stavros beach.
Zorba was played formidably by Anthony Quinn. Basil was played by Alan Bates and the female lead was played by Irene Papas. The film was directed by Michalis Kakogiannis. Zorba was nominated for seven Oscars, but had to be content with three, including for best cinematography. The wonderful final scene in which Zorba taught Basil to dance has gone to the history of film. The film's music has also become classic and we are probably many who tried to dance like Zorba. Mikis Theodorakis wrote the film's music and he got his international breakthrough with this film.
6 to 8 kilometres south of Stavros beach lies the beaches of Tersanas and Kalathas.
Read more about the Akrotiri peninsula »