Some parts of southern Akrotiri are military zones and cannot be visited. But there is so much else to discover so it doesn't matter. One more thing: if you do not visit Akrotiri on your own, you will end up here whether you planned it or not, because this is where Chania's airport Ioannis Daskalogiannis is located. (That is if you go by air to Chania.)
Read about Ioannis Daskalogiannis here.
To get to Akrotiri from Chania, it is easiest to follow the road signs towards the airport. The distances are short so it works just as well with a scooter as with a car. If you do not want to drive yourself, you can go by local bus from Chania, the local buses runs to, for example, Stavros beach and the exciting Agia Triada Monastery.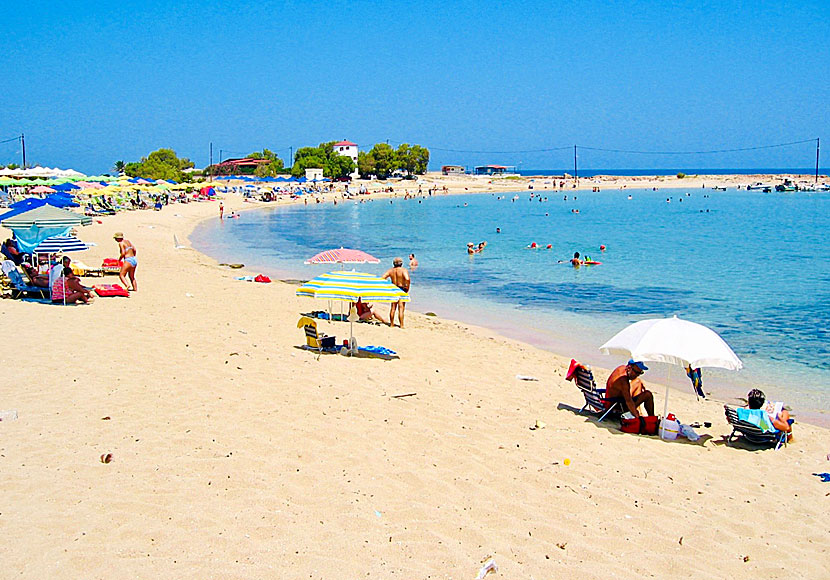 WHAT TO SEE AND DO IN THE AKROTIRI PENINSULA
Cave of Panagia Arkoudiotissa »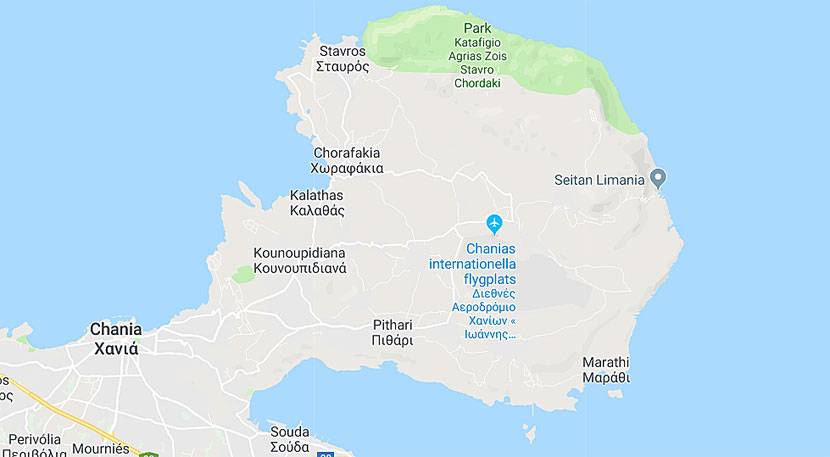 Map of Akrotiri peninsula.
About 8 kilometres east of Chania's airport lies Seitan beach, which in recent years has become increasingly popular. It is a small beach with turquoise water located in a beautiful bay. Visited by many people in high season when the bus runs down to the beach.