On May 17 1828 something happened that still influences Frangokastello. At any rate if you believe in ghosts. Just that day, Frangokastello was occupied by hundreds of men from Sfakia. But the Turks did not like the act so they surrounded the fortress and massacred all the Cretans in the castle.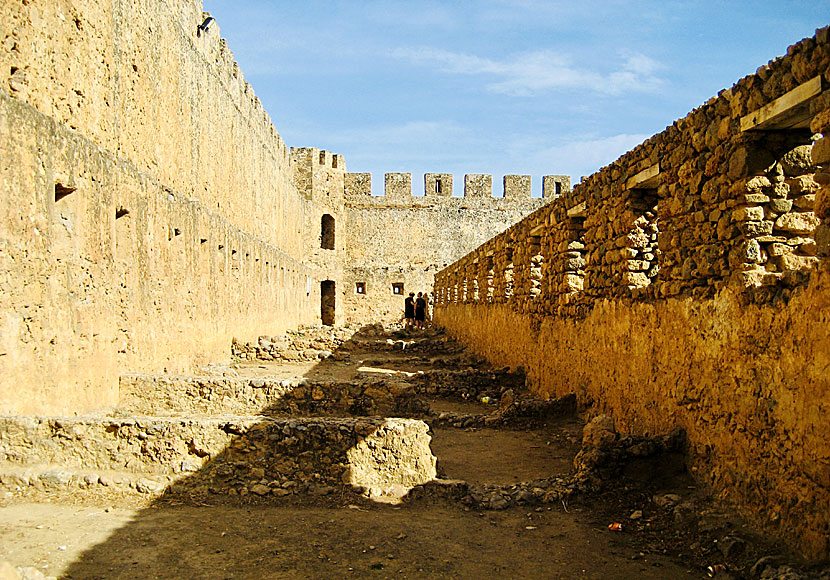 Inside the castle of Frangokastello.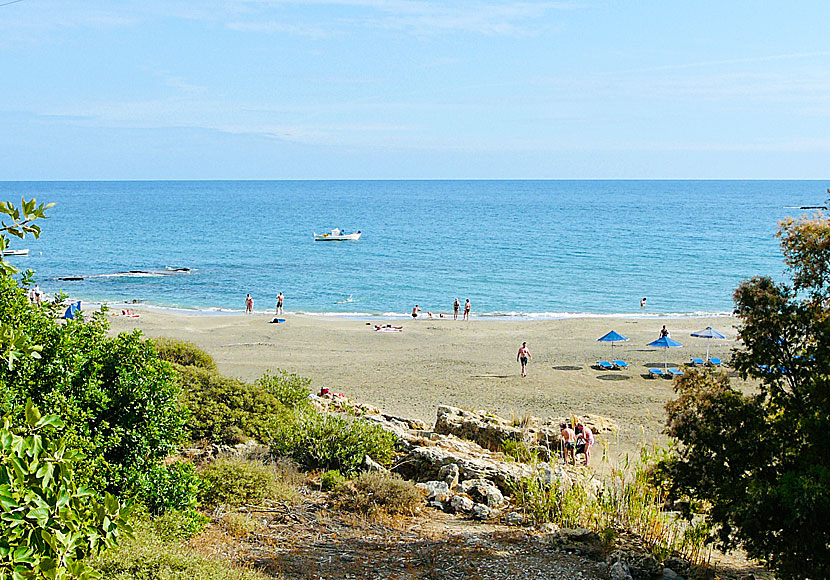 The ghost beach below the Frangokastello castle.
Every year, on the anniversary of the massacre, it is said that shadows of armed Cretan soldiers march from the fortress to the sea. The soldiers are called drosoulites after the Greek word drosia, which means dew. They got the name because they always march out early in the morning. Many say that they have seen these dew-ghosts, but of course there is no evidence that they exist. :-)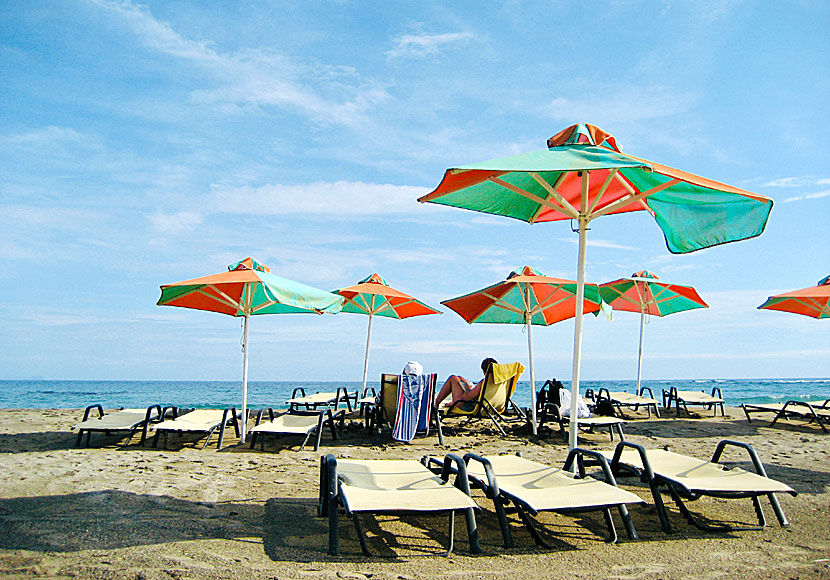 Part of the beach in Frangokastello.
Frangokastello is not only a castle full of ghosts, it is also a small village that slowly but surely is developing into a tourist resort. There are hotels and pensions, some tavernas and about three sandy beaches. The most popular beach lies below the castle and this is the place where the ghosts come down to swim on May 17 every year.

What I think is the best thing about Frangokastello is that it is close to one of my favorite villages in Crete: Chora Sfakion.
Book hotels in Frangokastello here »