The evenings in Chora Sfakion are magical. Almost all tavernas have tables along the water, and it is incredibly meditative to sit and eat while listening to the waves from the endless Libyan Sea. If you are lucky you may see a beautiful rainbow, but most likely you will see the sunset.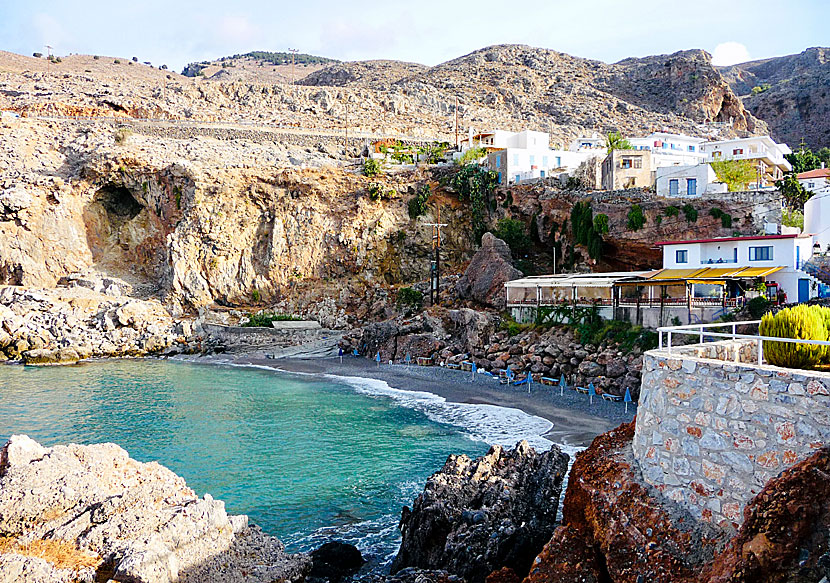 Taverna The Three Brothers and the small beach.
It is not the beaches that attracts tourists to Chora Sfakion. Although there are two beaches to choose from for those who want to go for a swim. In the middle of the village, below the seafront tavernas, is a small poor beach reached by steps. A better beach lies on the other side of the village, below the Taverna The Three Brothers (also a very good taverna). Even if this beach is quite mediocre, it is okay. If you have seen the movie Tsatsiki, Dad and the Olive War, then you probably recognise yourself here.
Ilingas beach about 2 kilometres west of the village is a long pebble beach usually empty of people. At least the times we've been here. It is without doubt a better beach than the ones found in Chora Sfakion. Above the beach lies a taverna. If you want to sunbathe and swim on a better beach, you can go by taxi boat to Sweetwater beach between Chora Sfakion and Loutro.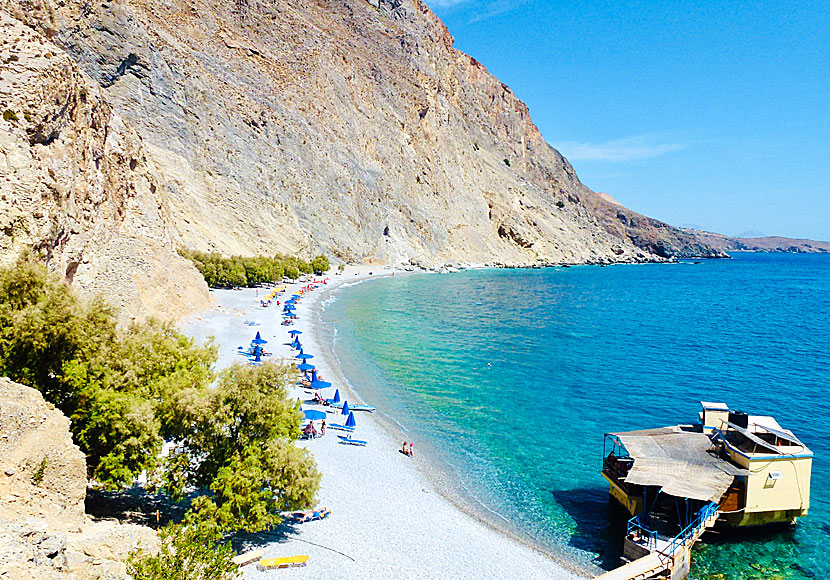 One of the best things about staying in Chora Sfakion is that the village is a perfect base for excursions, there is plenty to see and do in the surrounding area. In addition, you can go by ferry along the coast as far as to Paleochora, a distance of 140 kilometres if you drive a car.
Taxi boats to Sweetwater beach, Loutro, Phoenix and Lykos, Marmara and Agia Roumeli departs from the port of Chora Sfakion. There is car ferry service to Loutro, Agia Roumeli, Sougia and Paleochora. During the summer there is also a ferry to the small island of Gavdos south of Crete. Tickets for the boats are bought in a small booth in the harbour. Something you must not miss is to drive up to the village of Anopolis and on to the amazing Aradena bridge!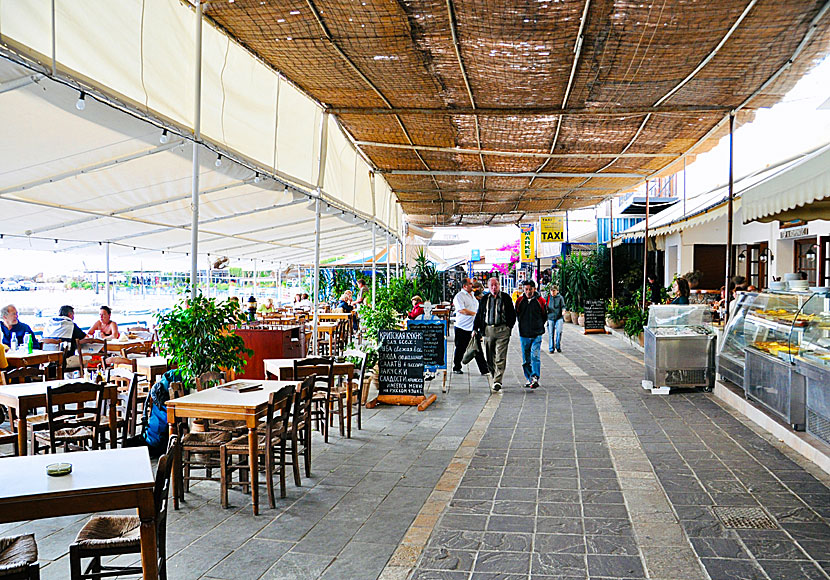 Restaurant Street in Chora Sfakion.