Something that makes this hike special, and a little eerie, is when you consider that thousands of Allied soldiers escaped the Nazis via the Imbros Gorge. The Germans had managed to occupy almost the whole of Crete and the Allied troops had no choice but to evacuate the island. Ships were waiting in Chora Sfakion to take them to Alexandria in Egypt, and the only way to get to Chora Sfakion reasonably safe was through the Imbros Gorge.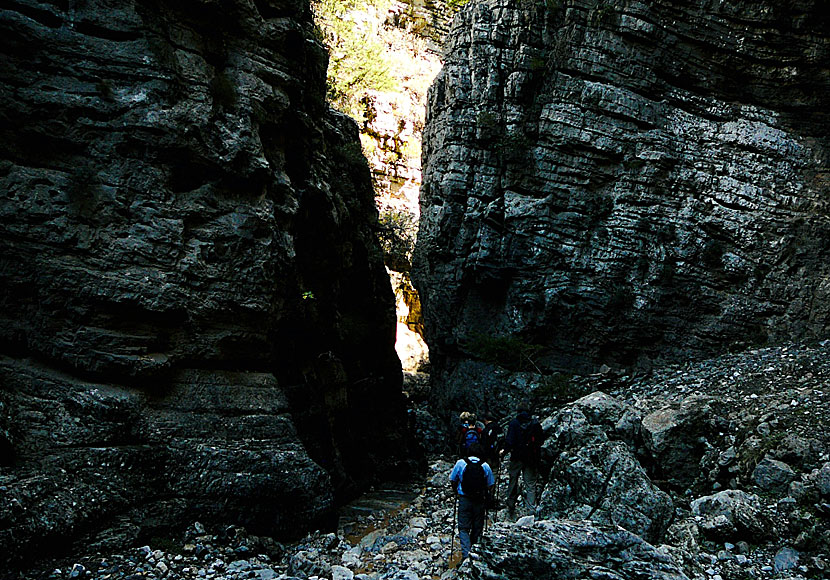 Maybe the Allied troops were walking here when they were fired upon by the Nazis?
Of course, the Germans knew this and they did everything they could to stop them. One way was to snipe the escaping soldiers from the cliffs above the gorge. The fact that it must have been terribly anxiety-ridden for the escaping troops is understood when walking through the gorge, there is only one way to walk and it is downhill, and there are not many places to hide, plus they had to get all the way to Chora Sfakion. It must have been horribly terrifying!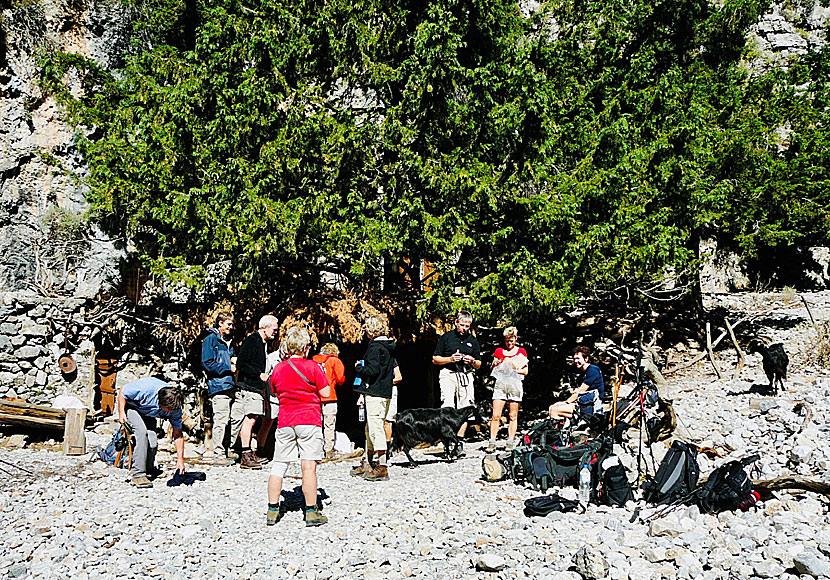 There are many goats in the gorge trying to steal food.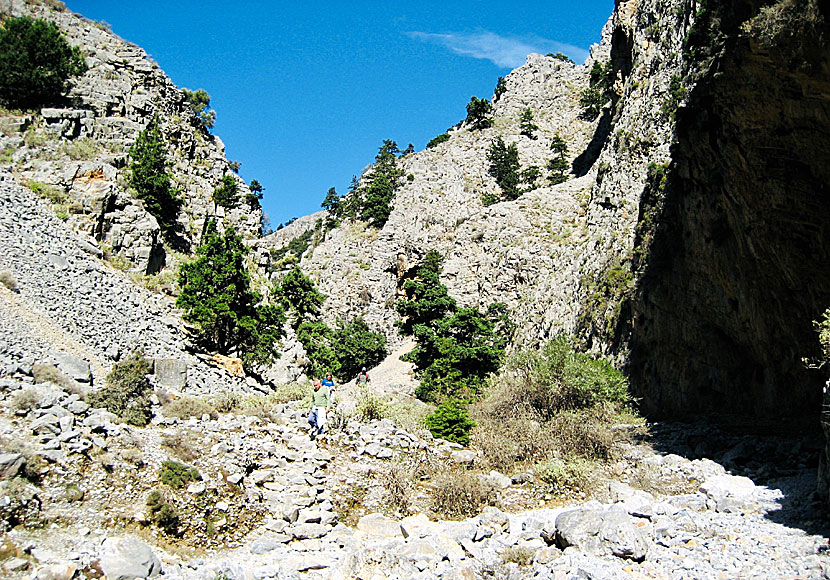 Just like in the Samaria gorge, there are a lot of pebbles in the Imbros gorge.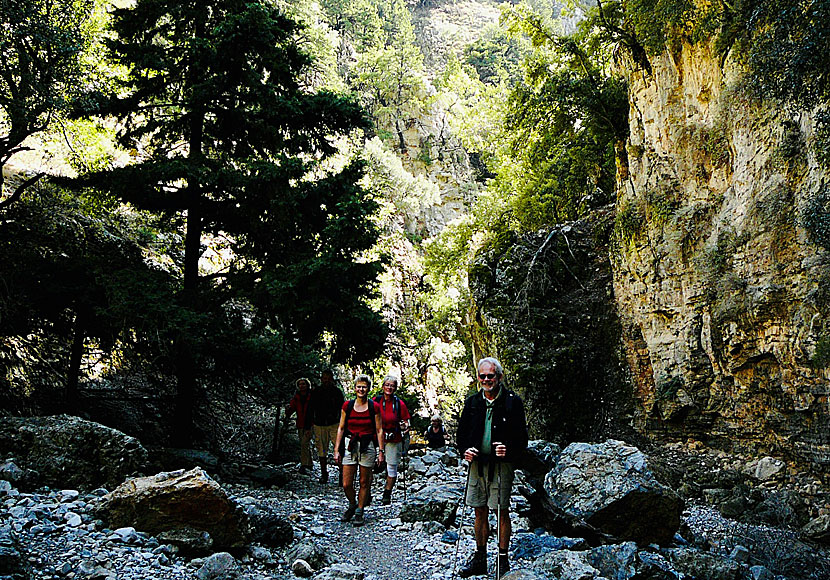 Happy hikers in the Imbros Gorge.