Agia Roumeli is a tiny village (60 inhabitants) between Sougia and Loutro in southern Crete. The village is free of cars and other motor vehicles, just like the neighbouring village of Loutro.
The only way to access Agia Roumeli is by boat or on foot, and most people arrive on foot since this is where the walk through the Samaria Gorge ends, so if you do the walk you will end up in Agia Roumeli whether you want to or not. Unless you first walk down the gorge, and then back up the same way.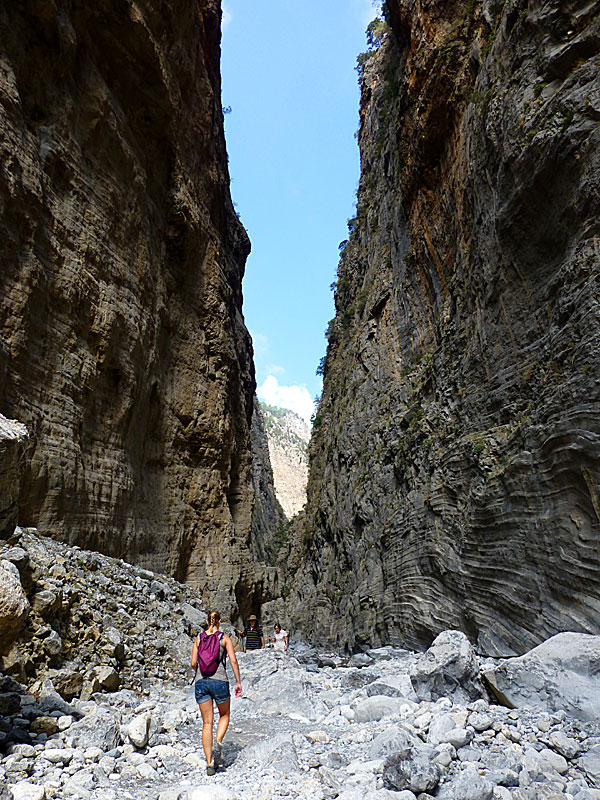 The Samaria Gorge. Arriving soon in Agia Roumeli.
Since almost everyone who walks through the Samaria Gorge ends their hike in Agia Roumeli, there are plenty of tavernas. Depending on how long time you spend in the gorge, it varies how long time you have before the ferry departs to Chora Sfakion, where busses are waiting to take you back to, for example, Chania. Most people spend their waiting on the beach or at one of the tavernas.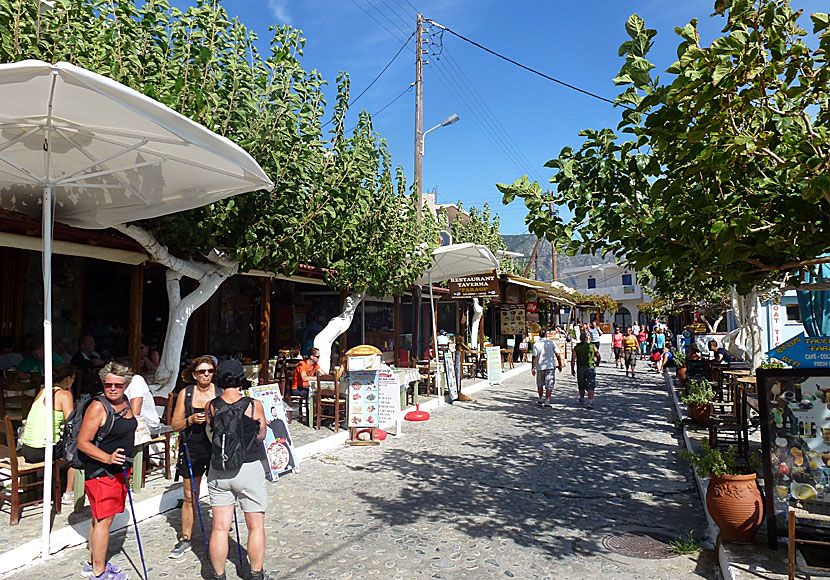 The main street in Agia Roumeli.