Of course, one does not have to be naked to play with the stones. But on that part of the beach where there are large stones, many people are sunbathing and swimming naked. So this is where you should go if you like nudism, if not just stick closer to the "centre". The beach is long enough for everyone.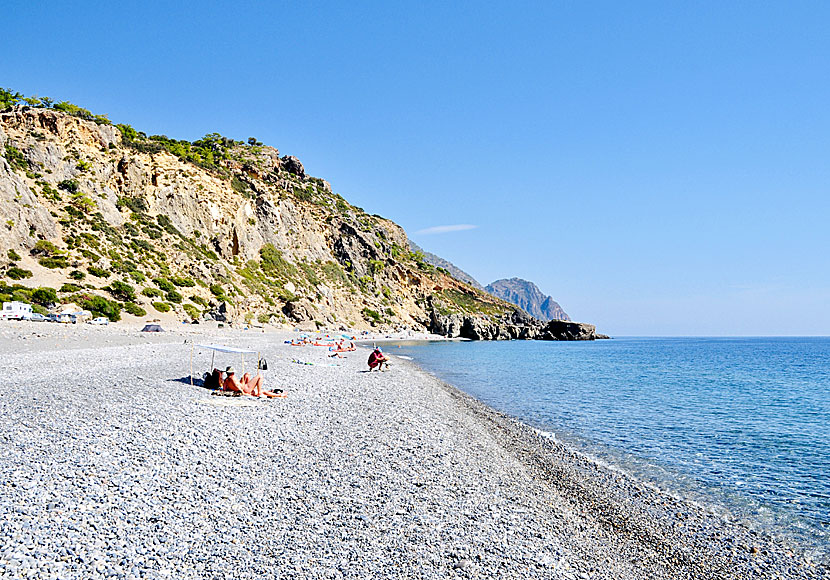 The nudist part of the beach in Sougia.
Sougia is a perfect base if you are going to hike, just like its neighbouring villages Chora Sfakion and Loutro. The E4 path do also pass by Sougia and it is possible to hike to Paleochora in the west and Agia Roumeli in the east. The beautiful gorge of Agia Irini lies a few kilometres north of Sougia. I have only walked parts of the gorge and what I experienced aroused my interest. So I will definitely return. Another hike is the one that leads to Lissos, it begins in the small harbour of Sougia.
ACCOMMODATION IN SOUGIA
The best way to get to know Sougia is to stay overnight. The evenings are really cosy, and sitting in a taverna, listening to the sound of the waves is amazing. A hotel we love staying at is Santa Irene which is located as close to the beach as you can get.
Book other hotels in Sougia here »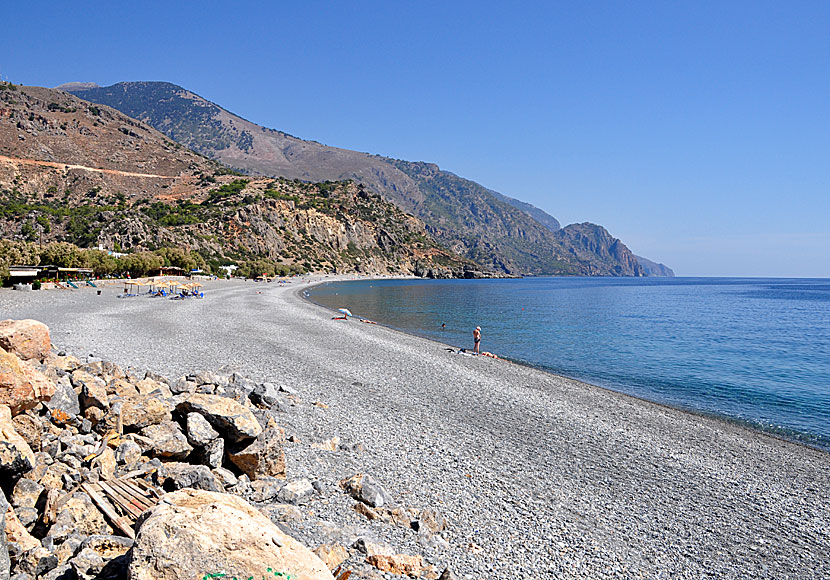 The long pebble beach in Sougia in the other direction.
Sougia is located about 33 kilometres east of Paleochora. You can go by ferry to Sougia from Paleochora, Loutro and Chora Sfakion.