Loutro, near Chora Sfakion in southern Crete, is a pretty unique place. The village is completely free of motor vehicles, and that is extremely unusual. Sure, there are many car-free villages in Greece, but almost all car-free villages can be accessed by cars. Loutro is accessible only by boat, or on foot. (The islands of Hydra and Telendos are also car-free.) As you understand, it is wonderfully quiet in Loutro. The village set beautifully at the foot of a mighty mountain.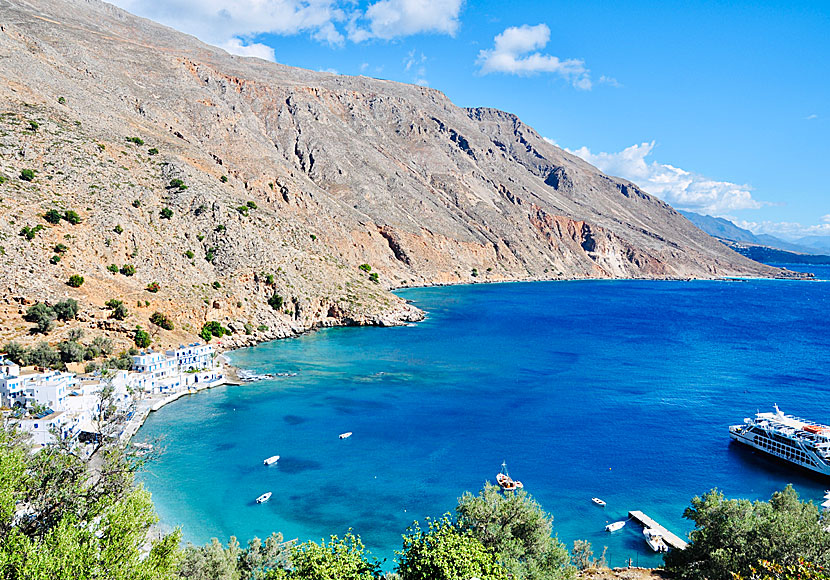 It's a small village with almost no streets. The waterfront - lined with hotels, pensions, tavernas, bars, cafes and shops - is the heart of the village. Loutro is a former small fishing village, but today it is on the whole adapted for tourism. Although it is low-key tourism.
There is nothing to do but eat, drink, sunbathe, swim, hike and laze. If you like reading books, you can hardly find a better place to do it. Sometimes you need to rest your brain from impressions, and then Loutro is the ultimate place.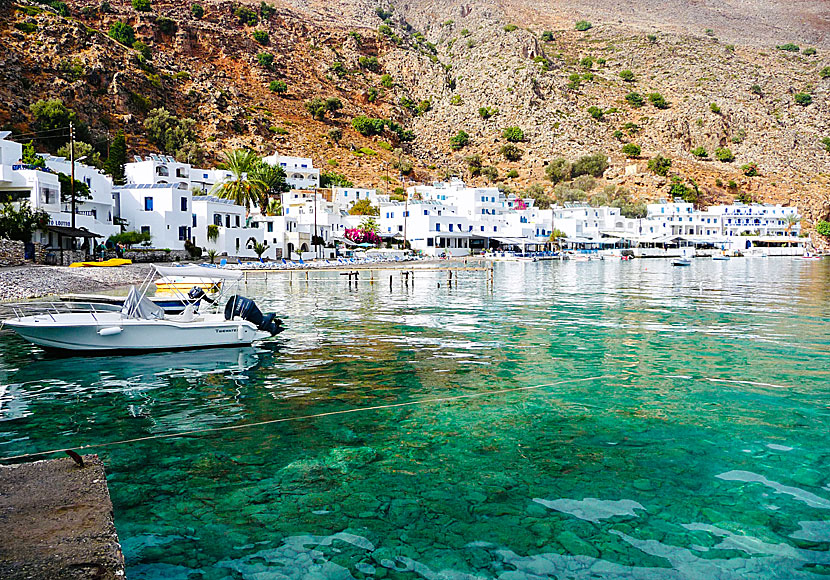 The beach in Loutro.
I really appreciate peace and quiet, so for me Loutro is a paradise. But I can imagine that many people think that Loutro is too quiet, perhaps even boring. So if you like hustle and bustle, Loutro might not be for you. However, I think everyone should give Loutro a chance, just because it is such a unique place. Imagine sitting in a taverna located right next to the sea, enjoying good Greek food without hearing cars or scooters.
The only sounds heard come from the sea, and from some tavernas playing quiet Greek background music.