The Aradena bridge is one of Crete's most interesting sights. I think that the Aradena bridge is more fascinating than the Minoan Palace of Knossos outside Heraklion in eastern Crete.
It might not sound so exciting to visit and to look at a bridge, but I assure you that it's thrilling, not to mention hair-raising. As if that were not enough, the drive to the bridge is at least as exhilarating. If you are in the vicinity, like in Chora Sfakion or Loutro, then I think you should drive up to the bridge. You won't regret it, I promise.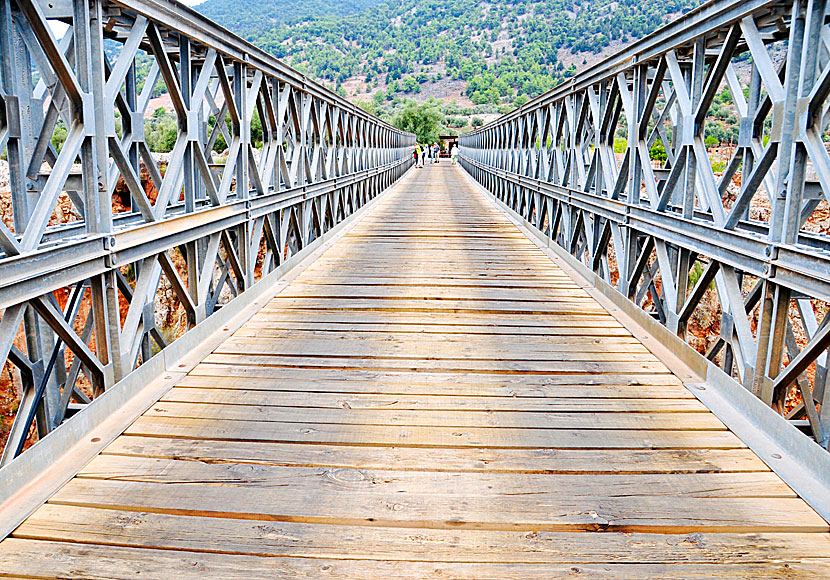 The Aradena bridge in southern Crete. Do you have the courage to drive a car across the bridge?
The Aradena bridge looks just like any bridge at the picture above. But the appearances are deceptive. The first time we came here we parked the car just before the bridge and walked to where the picture is taken. I stood petrified. Look, it's wooden planks on the bridge, I burst out! How do people dare to drive over that bridge?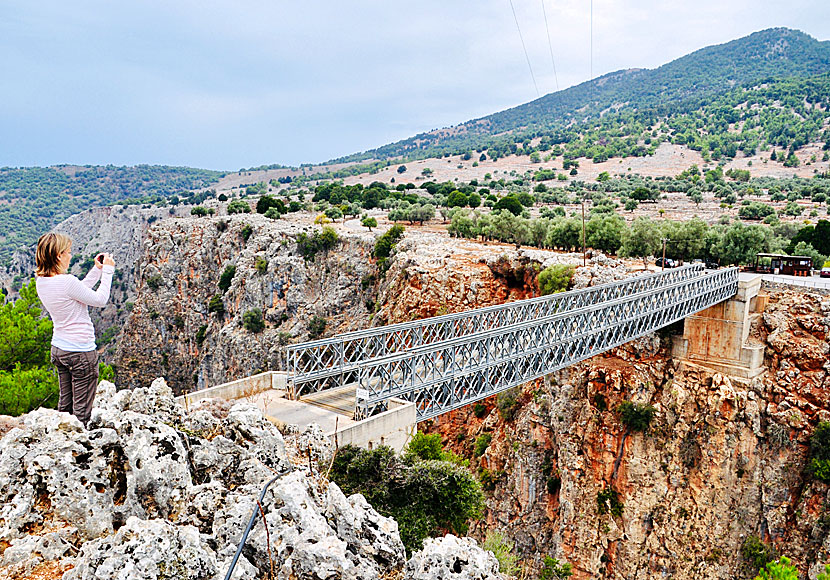 When the first car came across the bridge, I was terrified of the sound. The wooden planks is loose and when the cars drive over them it rattles madly throughout the gorge. It both looks, and sounds, horrifying. That is what I think. Others just think it's fun.