Sweetwater beach is located between Chora Sfakion and Loutro in southern Crete. The beach takes its name from the freshwater springs found on the beach. If you stay in Loutro or Chora Sfakion, you should definitely visit Sweetwater beach, because it is a better beach than the ones in the villages. In addition, the beach has a beautiful location.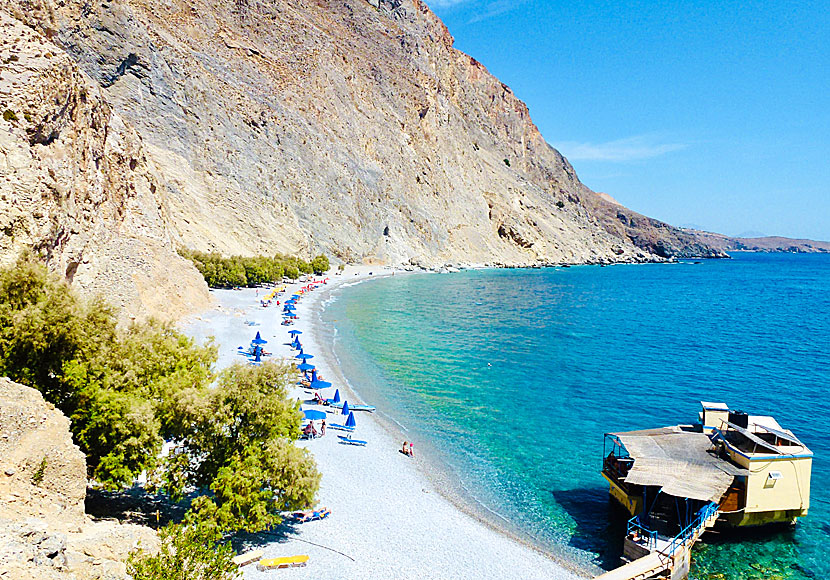 Sweetwater beach has very beautiful surroundings.
There is a taverna called Taverna Mermaid Island at one end of the beach. If you bring your own food and drink, you need to pay attention because there are plenty of goats that want to steal your food.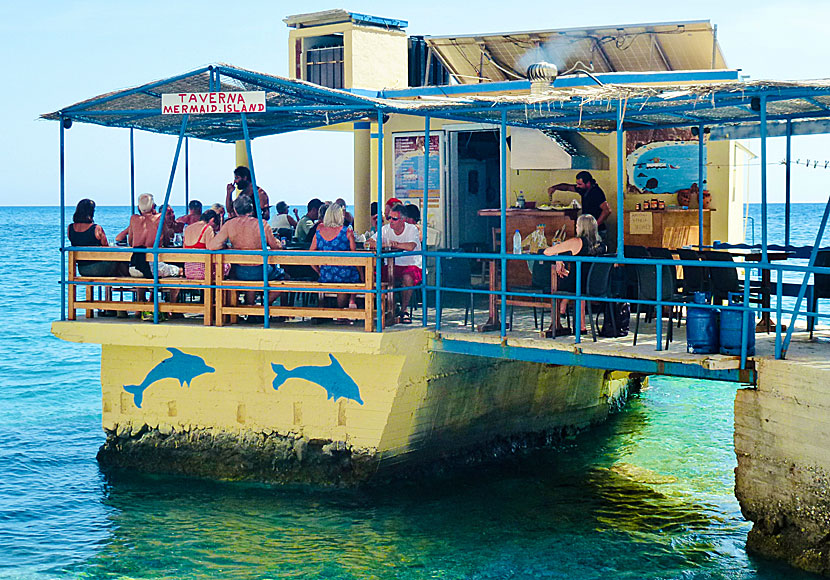 Taverna Mermaid Island.