Kalathas beach is one of several nice beaches in the Akrotiri peninsula. The beach lies about 2 kilometres from Eleftherios Venizelos' grave.
Kalathas island and Kalathas beach east of Chania.
Kalathas is a nice sandy beach that is not visited by as many people as the beaches west of Chania. The beach is relatively shallow and is ideal for families with children. You can swim to Kalathas island off the beach. There are several tavernas, and also pensions and hotels for those who want to stay overnight.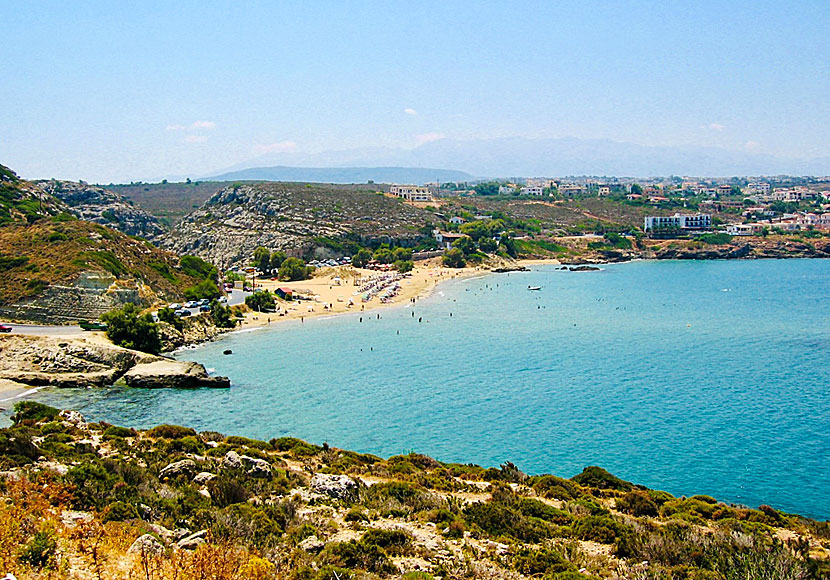 Kalathas beach in the Akrotiri peninsula east of Chania.