The Agia Triada Monastery is located almost in the middle of the Akrotiri peninsula, the road from Chania is well signposted and it is easy to find the way. The landscape around the monastery is very beautiful, along the way you pass olive groves and fields of vine, finally you pass through an avenue of tall cypress trees.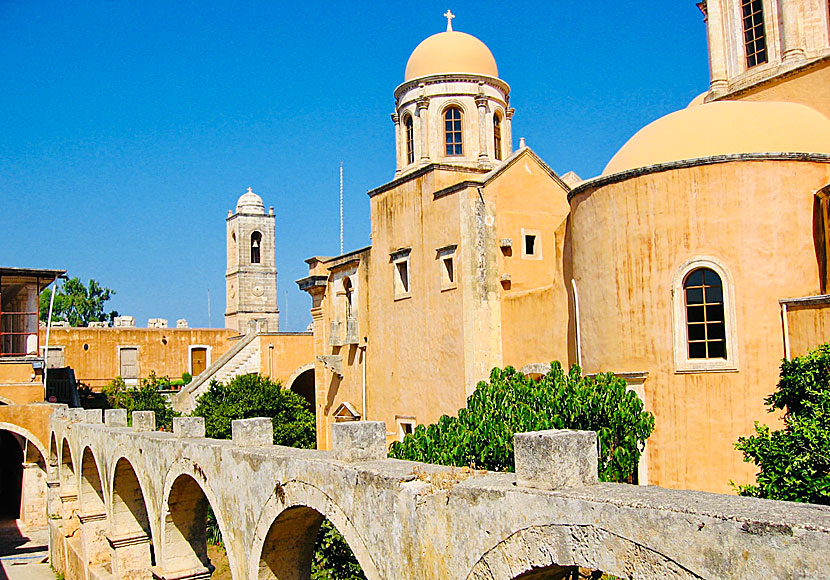 The Agia Triada Monastery began to be built in 1612 and has since then been enlarged several times. From a distance the building looks more like a fortress than a monastery, surely there was a thought behind the architecture, times of turbulence was something you constantly lived with in Crete.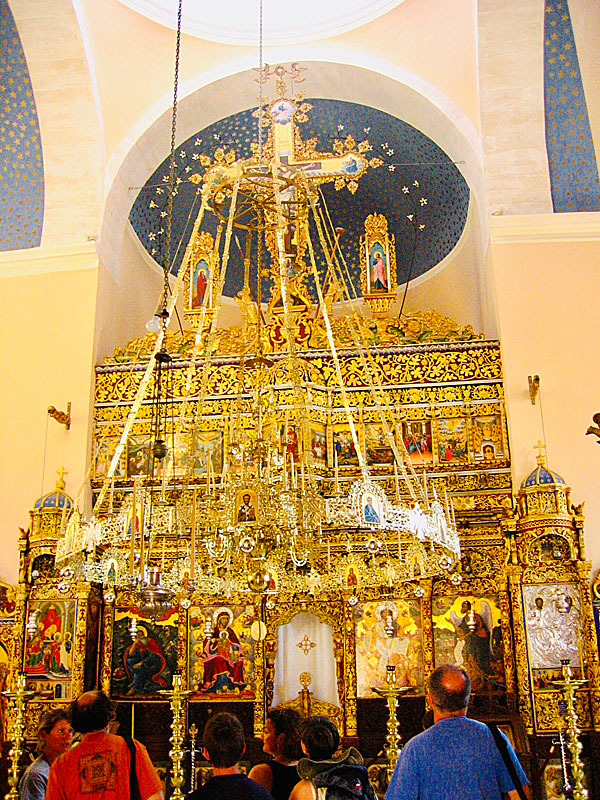 The church in the Monastery of Agia Triada.