The ancient Minoan city of Phaestos (Faistos) is located a few kilometres east of Tymbaki. Phaestos was Crete's second most important palace after Knossos. The Palace of Malia, east of Hersonissos in eastern Crete, came in the third place.
The first palace was built around 2000 BC. It was destroyed by an earthquake about 1700 BC. Later it was rebuilt, but it was again destroyed by an earthquake around 1600 BC.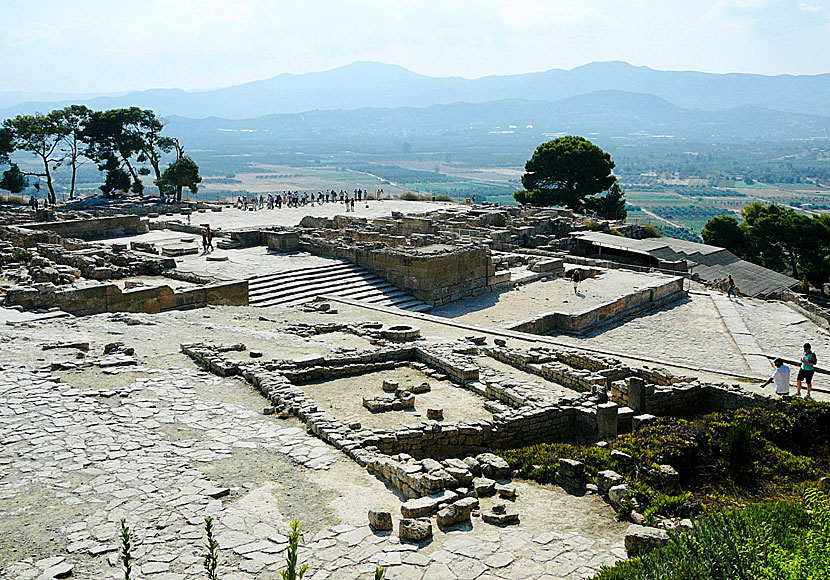 View of the Minoan Palace of Phaistos.
If you are interested in the Minoan culture, you will like Phaestos. The excavation area is large and the setting is stunning. Unlike Knossos, the ruins of Phaestos are not reconstructed. To understand the importance of Phaestos you have to join a guided tour, if you explore the site on your own you will leave from there with more questions than answers.
Open daily from 08:00 to 20:00.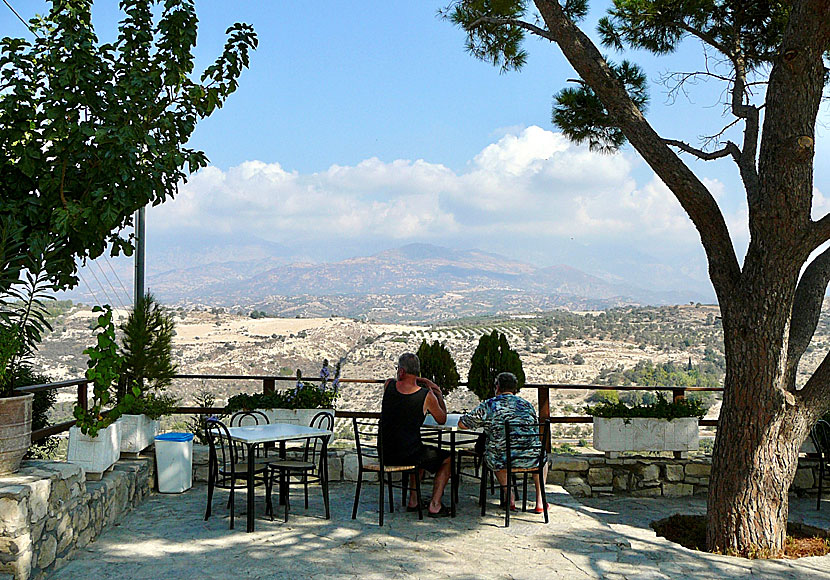 Above Phaistos lies a cafe with beautiful view.