The Minoan cemetery of Armeni is located about 10 kilometres south of Rethymno, near the village of Armeni. It may not sound so fun to see an old cemetery, and it is not fun either, but it is interesting, and very exciting. At least in my opinion. If you disagree, you can always boast about that you have been here, because the cemetery is quite unknown and little visited.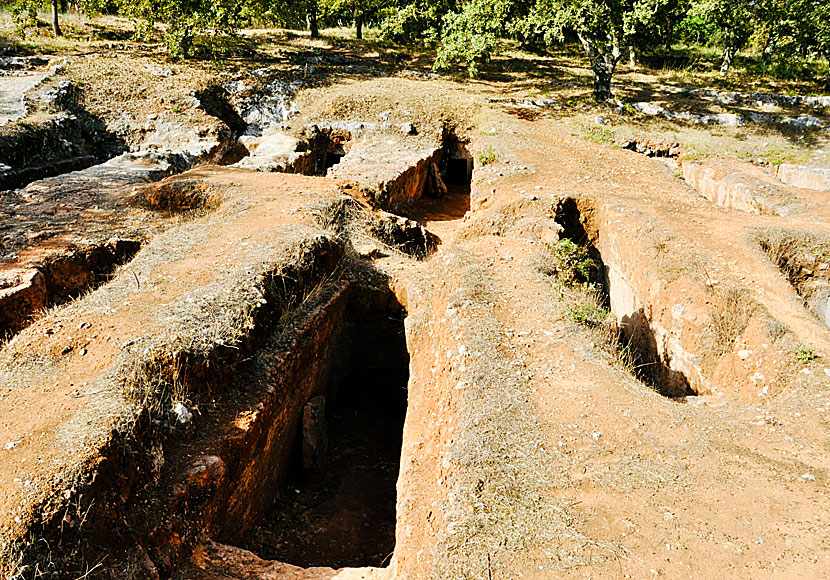 The Minoan cemetery of Armeni 10 kilometres south of Rethymno.
The cemetery has about 200 tombs from the late Minoan era, consequently after the fall of the great palaces of Knossos and Phaestos. The tombs are usually large as chambers and cut directly into the ground. The entrance passages are narrow and leads via ramps, and in some cases steps, down to the actual tombs. The entrances were, in most cases, covered by a large stone, some of them still remaining. Some of the tombs have a pillar in the middle of the chamber.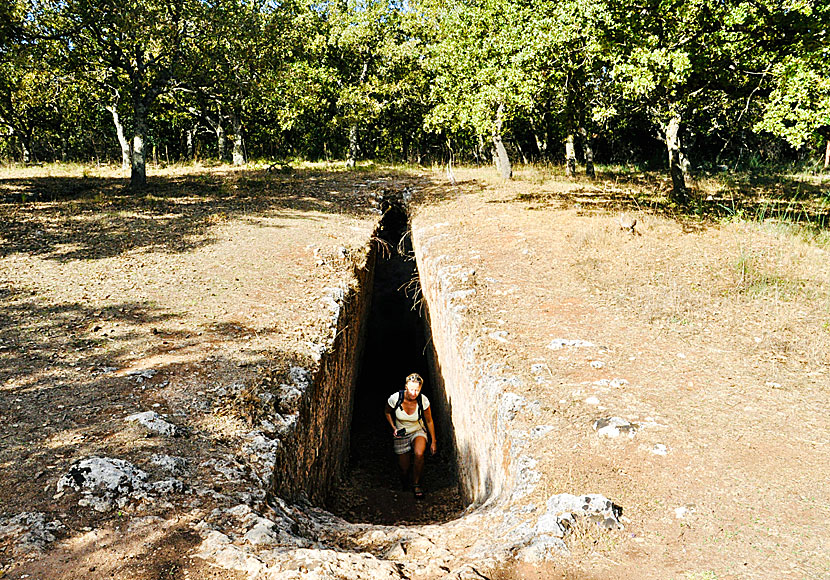 Entrance to one of the tombs.