A few kilometres north of Zaros there is a lush park and a lake called Votamos, also here is the opportunity to eat trout, or maybe just have a cup of coffee and enjoy the beautiful surroundings. Along the road up to the lake there are a couple of three restaurants serving trout. Here are a lot of people on the weekends, people come all the way from Heraklion to eat this, for the Greeks, so exotic fish.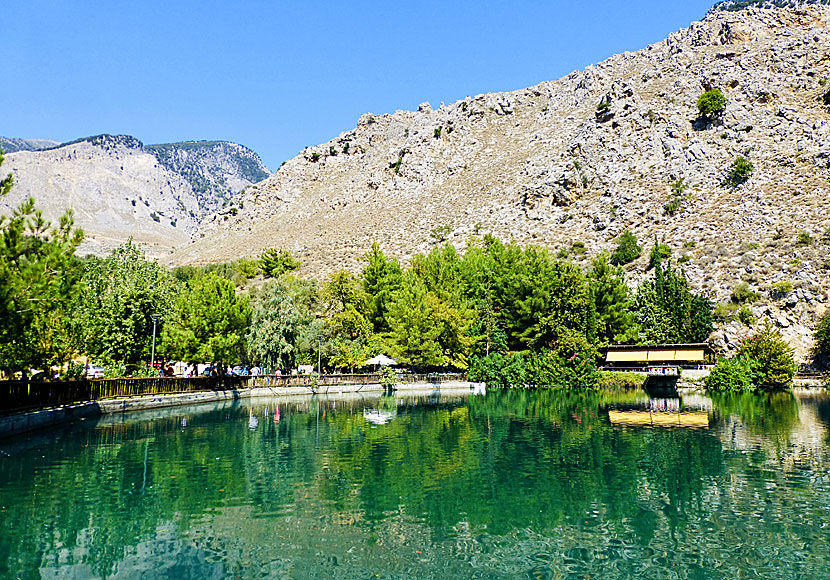 Lake Votamos north of Zaros.
A path to the Rouvas Gorge starts at the lake.
There is one more lake near Zaros. It's called Faneromenis and is located about 6 kilometres southwest of central Zaros.