The very nice village of Zaros in the regional unit of Heraklion is known for three things: the mighty Rouvas Gorge, the tasty water Zaros and that many of the restaurants serve salmon. Or really not salmon, rather trout, but it sounds better to write salmon because it is nothing you associate with Greece.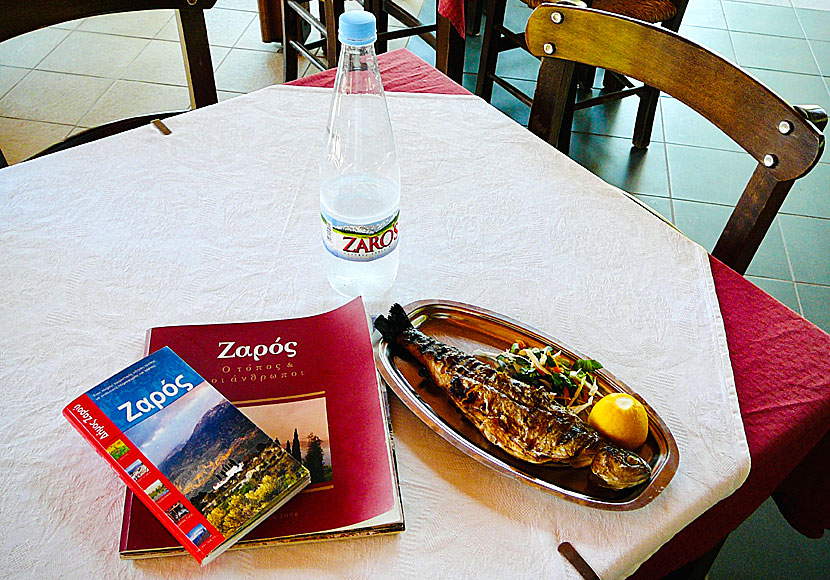 Water and trout from Zaros.
In Zaros, and above the village, there are several fish farms where mainly trout is cultivated. It is said that there also is wild trout in the many watercourses around Zaros.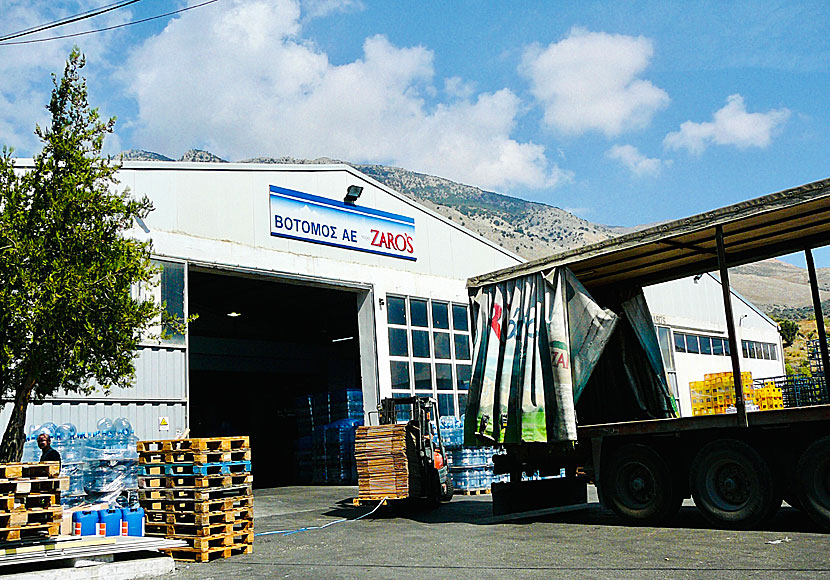 The bottling plant where the water from Zaros is bottled.