Walking through the entire gorge is quite demanding as it is going steeply uphill. One should not walk if one has problems with the knees. If possible you should start early in the morning so you avoid the worst heat. The entire hike, from the monastery and back again, takes about 5 ½ hours.
The hike ends at a small, fine chapel called Agios Ioannis. Many Greeks drive up to the chapel and the woods nearby to have a picnic. It is a place made for picnics, and something to long for during the long hike. Just beware of begging goats. They are used to people and do whatever they can to pinch your sandwich or fruit.
If you are interested in birds you should keep your eyes open because there are plenty of small and large birds. Even if you are not interested in birds, you will see birds whether you like it or not.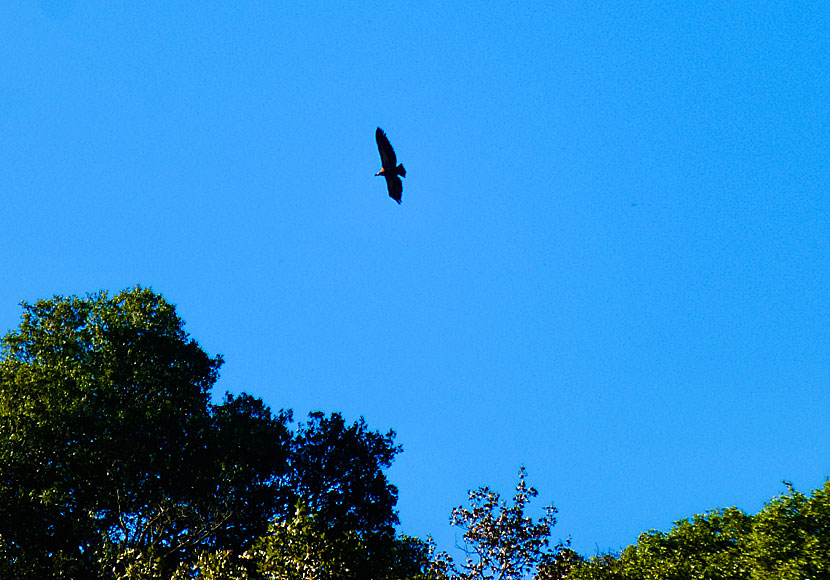 Griffon vultures are very common in the gorge of Rouvas.
For the gorge is home to the enormously large griffon vulture. It is really extraordinary to hike through the gorge and see the griffon vultures soar above your head. We saw as many as seven at the same time soaring above us. Awesome is the least you can say.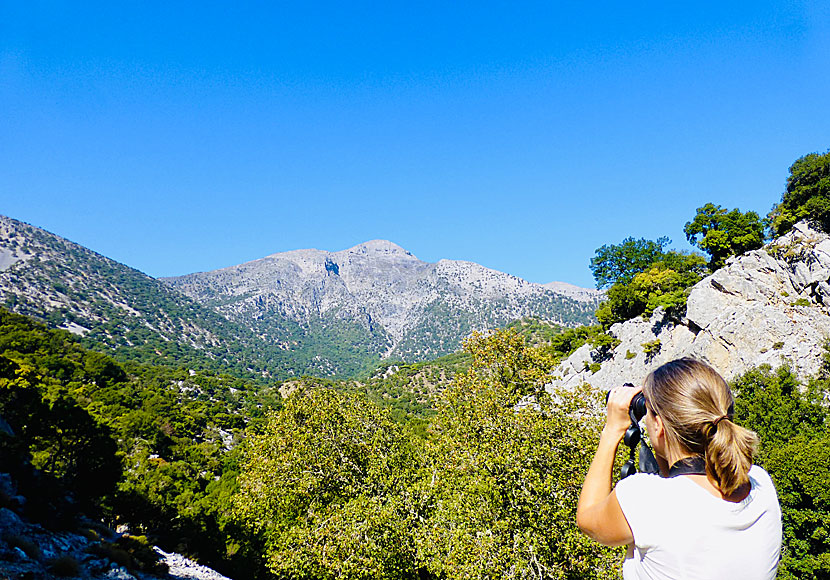 Camilla look at the summit of the Mount Psiloritis, also known as Mount Ida.
If you want to hike in a gorge that is easy to hike, I recommend you to drive to Sivas and go for a walk in the Agiofarago gorge.