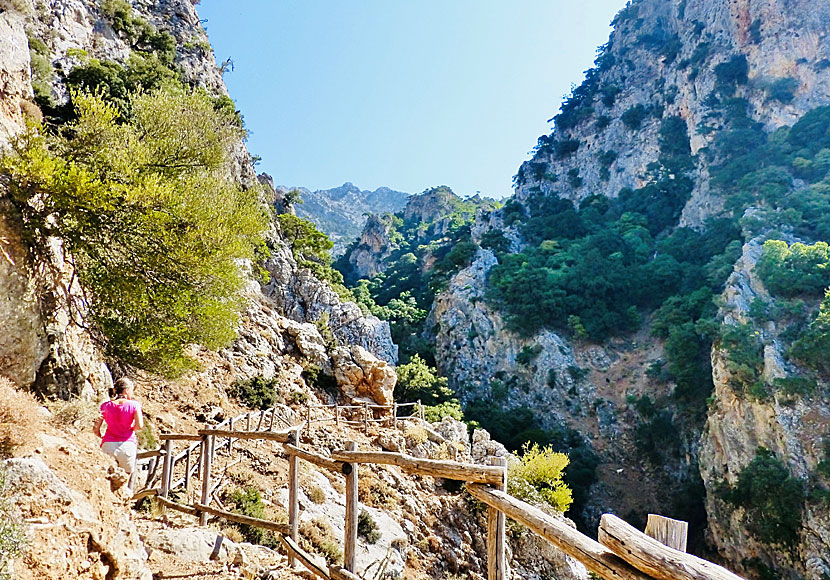 The Platania Gorge.
The reason why we went to the gorge at all, was due to the fact that we had heard that Bearded vulture is nesting here. Since we are birders and Bearded vulture is an extremely rare bird (about 500 pairs in Europe) we had virtually no choice than to search for it.
After a large number of observations of Griffon vulture, and after about 45 minutes of waiting, then finally a Bearded vulture came gliding! At first we didn't believe our eyes! It is one of the most magnificent bird observations we have ever experienced.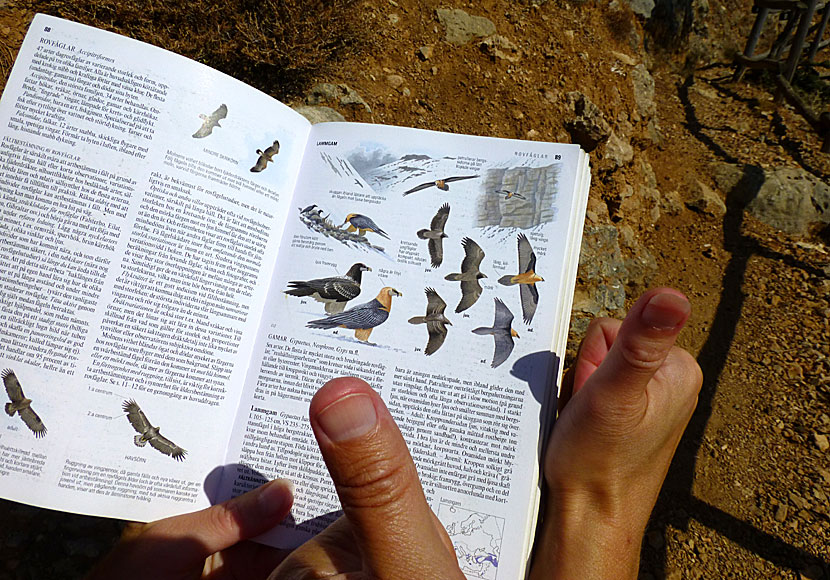 Thumbs up as we got to see the Bearded vulture!
I highly recommend you a walk in the Platania Gorge if you are interested in birding, not otherwise. Unless you are a hard-core hiker, then you have a great adventure ahead of you.
Parts of the gorge are really scary to walk, although there are railings, but they do not feel particularly reliable. If you are in the area I recommend a hike in the Rouvas Gorge instead. Platania Gorge is located in Rethymno regional unit and Rouvas Gorge is located in Heraklion regional unit.