What is surprising is that neither Komos nor Kalamaki are particularly exploited. Here are huge potentials for mass tourism. It will certainly be so one day, but yet there is time to enjoy this oasis. Hotels are only available in Kalamaki.
The Kalamaki beach ends in the small tourist resort of Kokkinos Pyrgos where there are plenty of hotels and some tavernas. I think that Kokkinos Pyrgos is a rather dull village and I would not want to stay there, but I know those who think differently.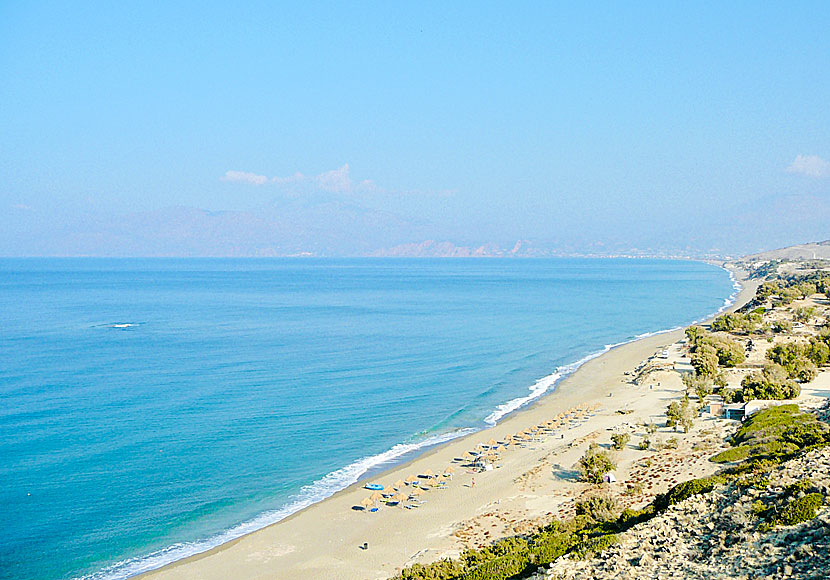 Kalamaki beach.
Komos beach is on the left (not shown in the picture) and Kokkinos Pyrgos at the far right. Matala is located a few kilometres south of the place from where I have taken the picture above.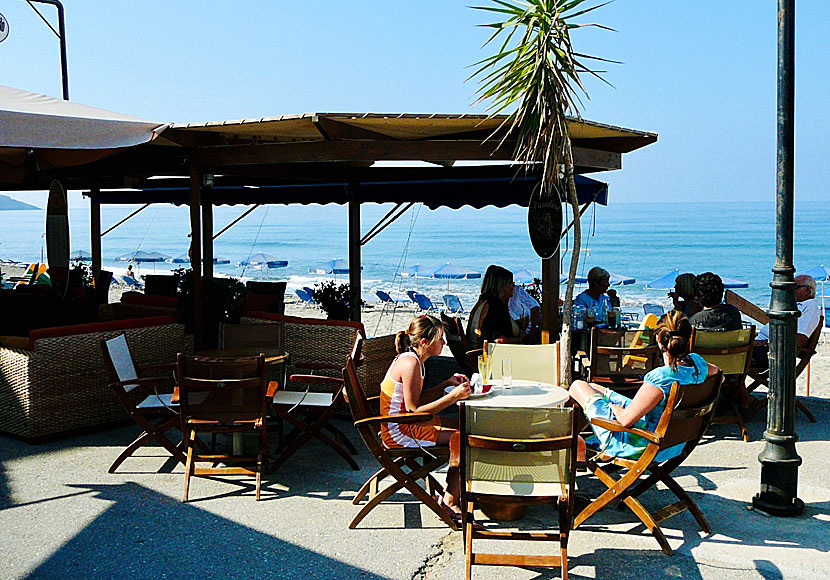 Café at Kalamaki beach.
The border between the regional unit of Heraklion and the regional unit of Rethymno runs just west of Kokkinos Pyrgos. If you continue the coastal road to the west you will come to for example Agia Galini, the palm beach of Preveli and the pleasant tourist resort of Plakias.
ACCOMMODATION IN KALAMAKI

Book other hotels in Kalamaki here »