ACCOMMODATION IN AGIA GALINI
I have never stayed overnight in Agia Galini so I can't say how there is in the evenings, but I know others who usually stay here during their holidays, and they like Agia Galini very much. If you want to stay overnight you have plenty of hotels and pensions to choose from. One of the most popular is Palazzo Greco.
Book other hotels in Agia Galini here »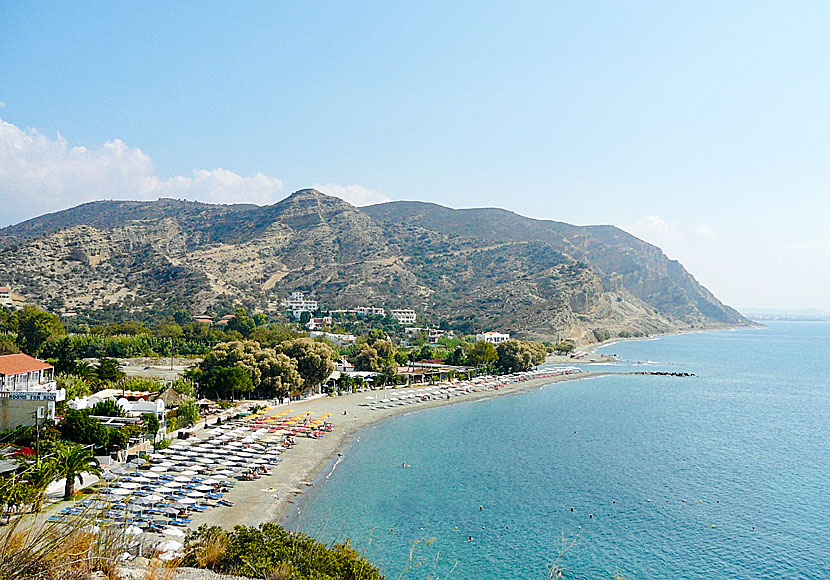 Agia Galini beach seen from the village of Agia Galini.
An advantage of staying in Agia Galini is that it is close to mythical Matala, and to two of my paradises in Crete: Agios Pavlos and Triopetra.