Below the village is a pretty okay sandy beach. The best beaches are about 10 minutes walk away. To get there, you aim at the high sand dunes after the village beach. There are two sandy beaches with a location so beautiful that it cannot be described, it must be seen. To get down to the beaches you have to slide down a steep sand dune.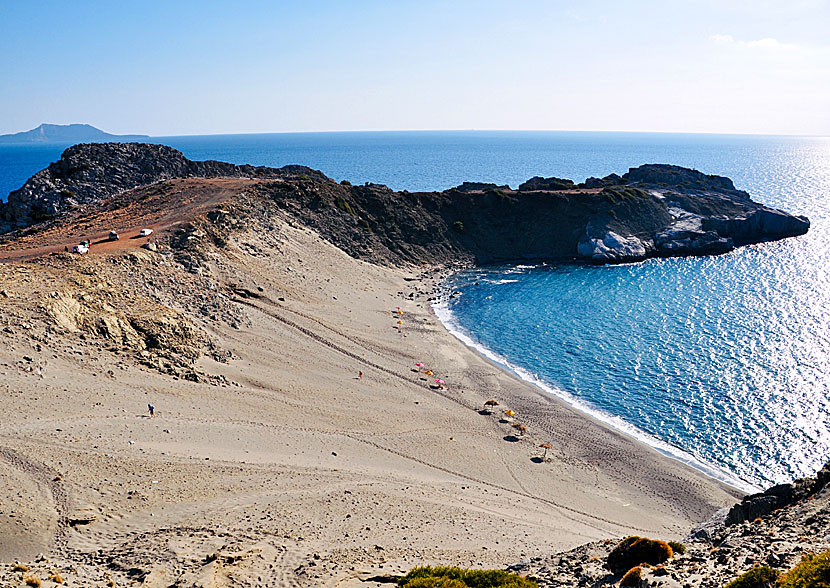 One of the beaches in Agios Pavlos.
To feel the soul of Agios Pavlos, you should stay overnight. To sit at the Taverna Agios Pavlos and see the warming sun go down behind the crocodile-like rock formation is absolutely marvellous.
See a picture of the sunset here »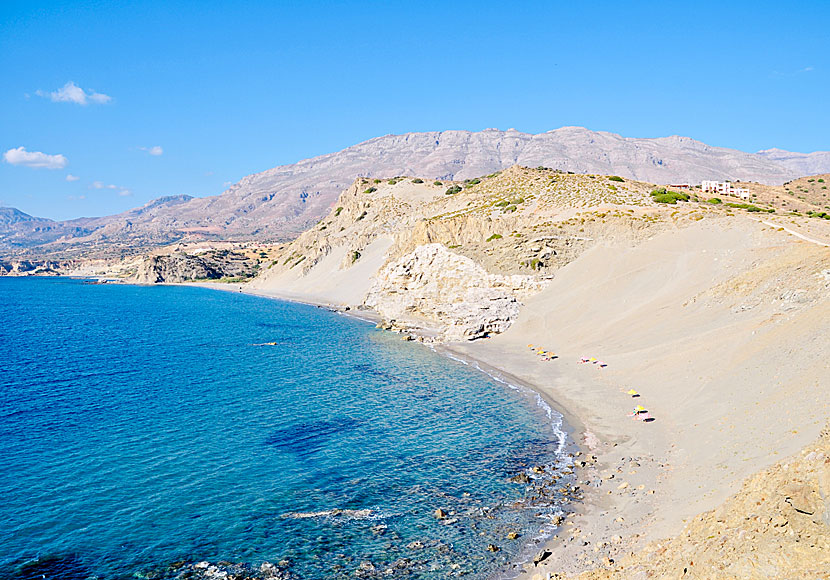 "Big beach" in Agios Pavlos.
The second beach of the page and the beaches in the picture above are separated by a headland from where you can see all the way to Triopetra, which is also a forgotten paradise. Don't miss this treasure in southern Crete.