Almyrida is located about 25 kilometres east of Chania, and is just like Kalives a popular tourist resort and also popular among package tourists. The difference between them is that Almyrida is smaller and more adapted to tourism, albeit on a small scale, at least if compared to the tourist resorts west of Chania.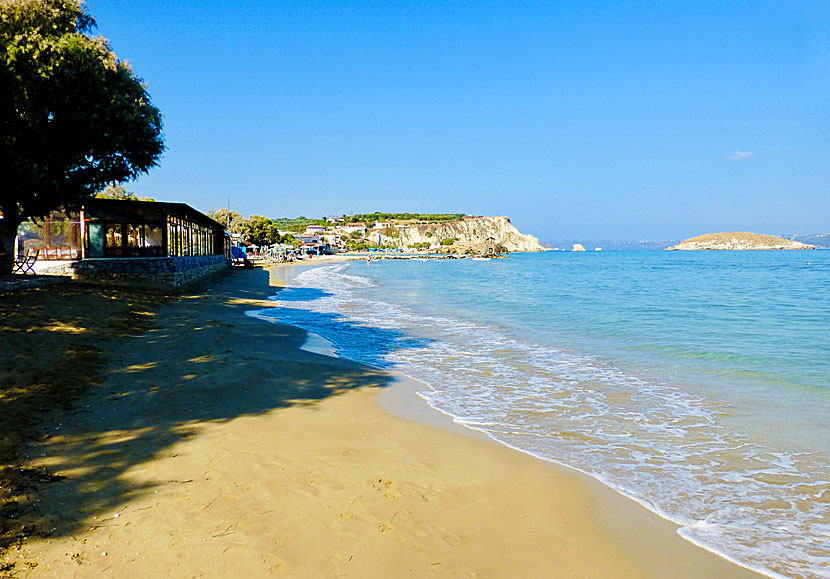 Almyrida.
I wrote on the page about Kalives that we usually recommend Kalives to those who are looking for a low-key tourist resort. We also usually recommend Almyrida, and Paleochora in south-west of Crete.
I really like Almyrida. One reason is that here is quite quiet, without being dull. There are a number of nice tavernas and some cafes along the street that leads through the village. Several of the tavernas are located along the waterfront and it is a real pleasure to sit here over a long meal and look out over the sea.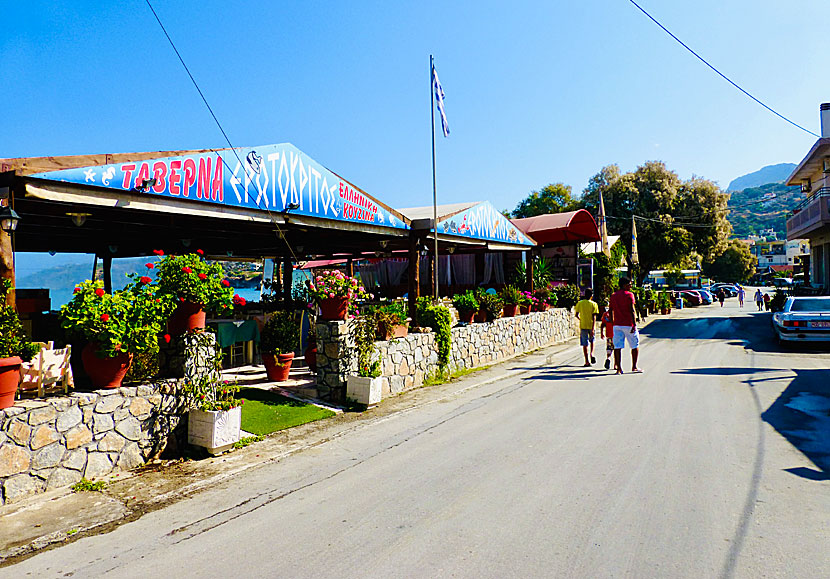 The seafront in Almyrida.
The village has two nice beaches: one small in the beginning of the village, and one much longer sandy beach extending to the east along the entire bay. The water is incredibly inviting and the surroundings are beautiful.
If you want a change, just take a taxi or go by the little road train to Kalives, which is also a very nice tourist resort.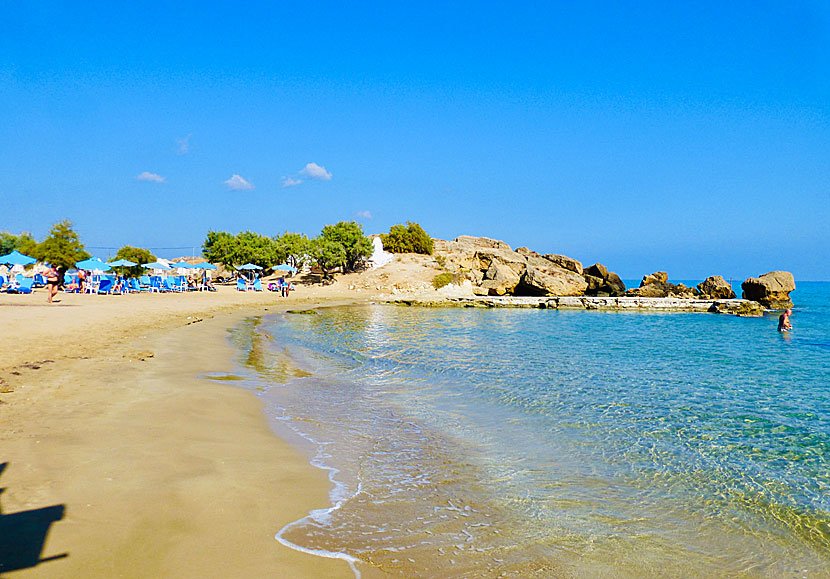 The small beach in Almyrida.