Kalives (or Kalyves) is a pleasant tourist resort located about 20 kilometres east of Chania. Kalives is mostly a package resort and it is a good alternative to the package resorts west of Chania.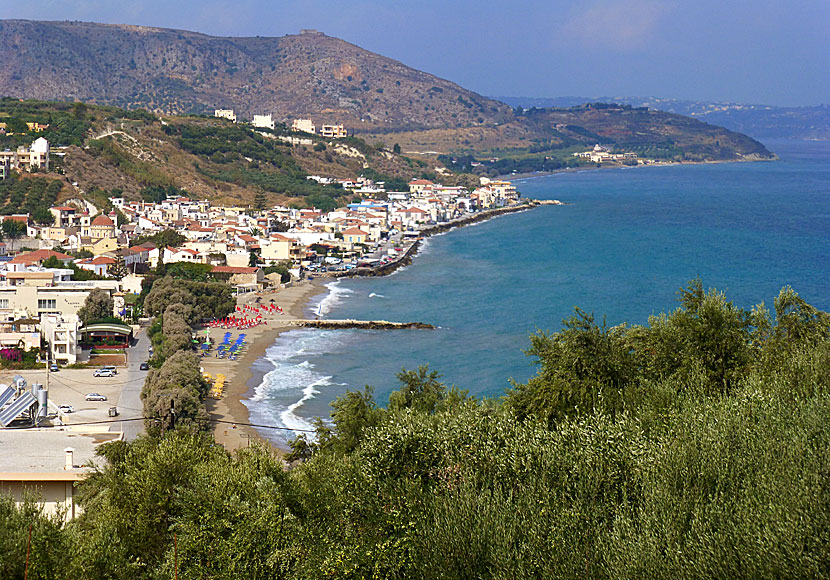 View of Kalives from the road to Almyrida.
When we get questions from readers who want to travel to Crete and who want to stay in a package resort that is not so touristy, then Kalives is one of our suggestions. Here is a good mix between low-key tourism and Greek everyday life. Of course, here are every facilities you can imagine.
Kalives is, as said before, a pleasant village with Greek everyday life and it offers a wide range of tavernas, cafes and shops. The village is divided into two parts which are separated by a small river that runs into the sea: partly the Greek part, and partly the touristy part where most of the hotels and restaurants are located.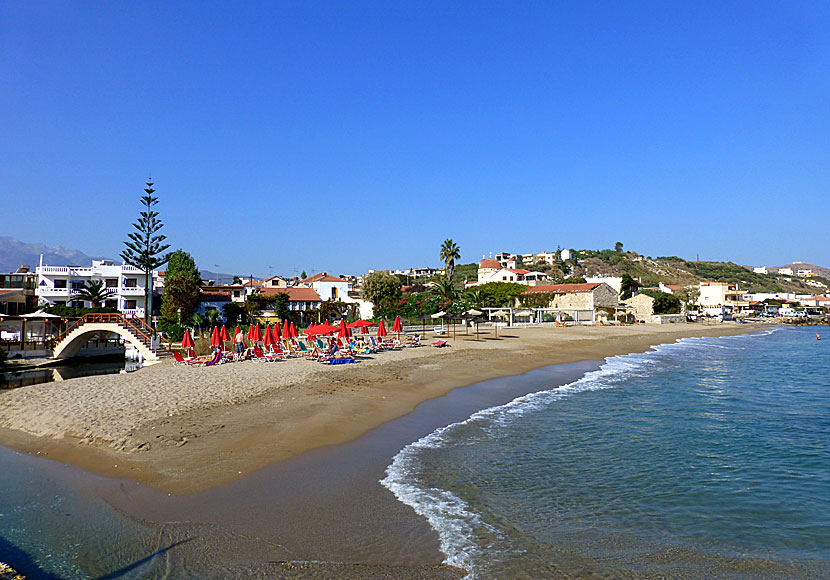 The small "river" that divides Kalives in two.
The beach is two-part and separated by the river. The eastern part of the beach is really nice and stretches all the way to the little cute fishing harbour. Kalives is in my opinion the best package resort in northern Crete, along with Almyrida, located 5 kilometres eastwards.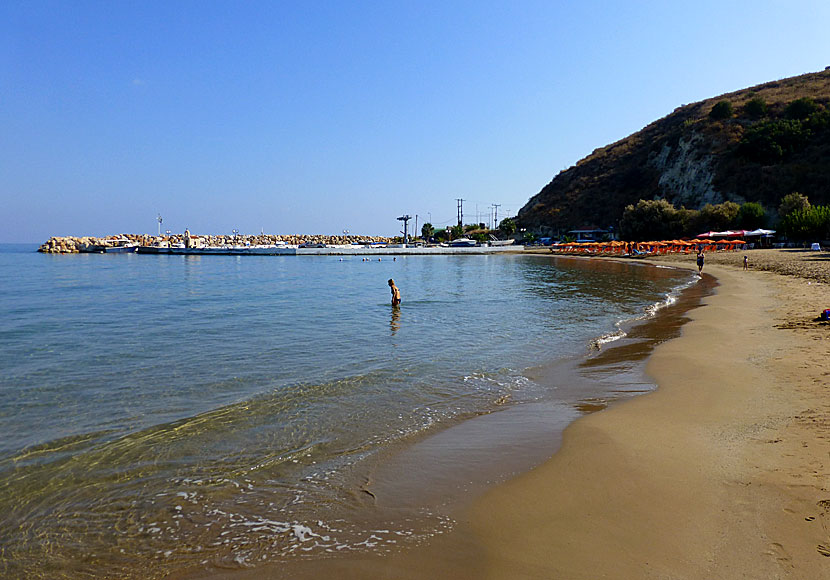 At the far end of the beach is a small fishing harbour.
If you want some change, just take a taxi or go by the small road train to Almyrida, which is also a pleasant tourist resort.
The major attraction near Kalives is Lake Kournas, which is Crete's largest lake. You reach the lake with the little road train, of course you can drive there with your own vehicle as well.