Balos is located off the Gramvousa peninsula just north of Fallasarna, in western Crete. To get independently to Balos is not easy, at least not by car. We have driven to Balos once, and we never do it again. The road is the worst I've seen in whole Crete. If you get the idea to drive to Balos, you have about 10 kilometres of bumping gravelled road in front of you, and it is just as long, and just as bumpy, on the way back. From the parking lot, you have to walk a steep downhill path, and later you have to walk that path uphill too.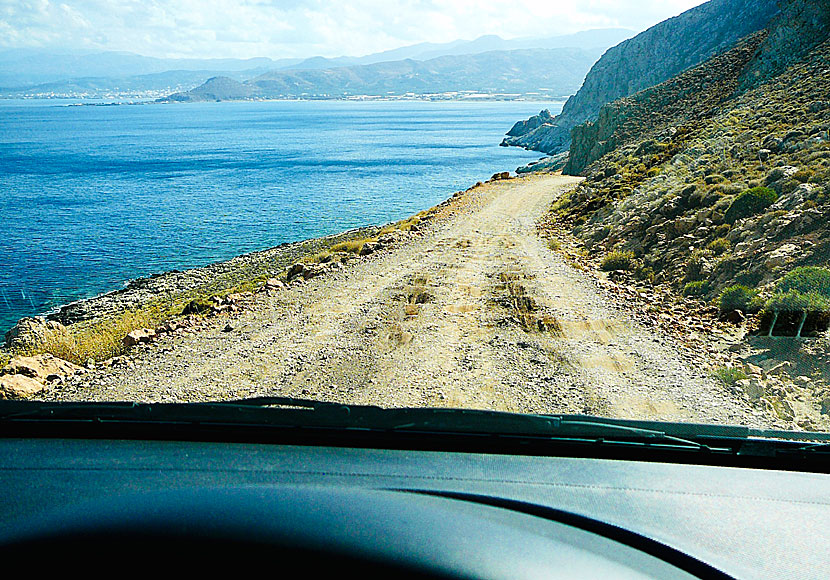 I do not recommend driving the road to Balos.
But what is Balos, and how can I get there if the road is so bad? Well, you can compare Balos to a large lagoon with extremely turquoise water and pink-coloured sand. I don't think I've seen anything like this in Greece.