Sitting in the square, watching the world go by, is enjoyable. As well as slowly strolling around streets and alleys absorbing the Greek atmosphere. There are cafés and tavernas in the square. My favourite is Taverna Petra. There is also an interesting archaeological museum in the square.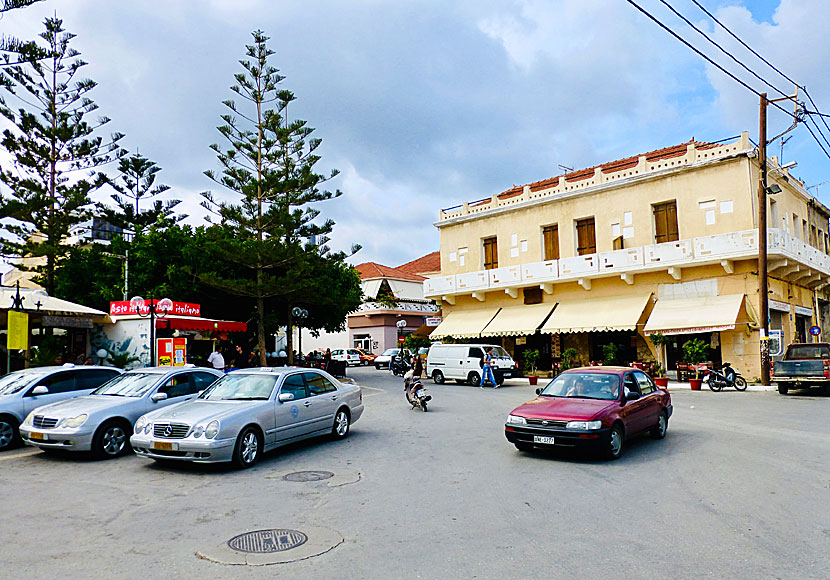 The square in Kissamos where the bus stops.
An advantage of staying in Kissamos is that it is close to Balos and to Fallasarna, and pretty close to Elafonissi (about 40 km) and to the city of Chania (about 40 km).
From the port of Kissamos it departs excursion boats to Balos, and ferries to the islands of Antikythera and Kythera, as well as to Gythio in Peloponnese and to Piraeus.
ACCOMMODATION IN KISSAMOS
There are plenty of accommodation options in Kissamos, most of them are taken up by the package industry, but there are also quite many ordinary pensions and hotels for those who travel independently. I have not stayed overnight in Kissamos so I can not give you any tips, but use the link below and you will find lots of good options.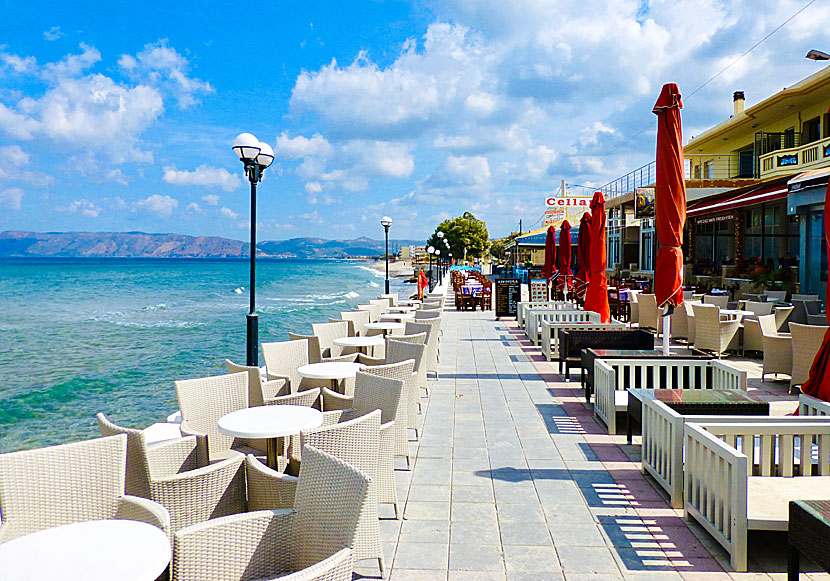 The seafront promenade in Kissamos. At the far end is the other beach visible.