Kalamaki is a small tourist resort between Kato Stalos and Chania city. The shallow beach is quite narrow and consists of packed sand. Above the beach are several tavernas and hotels.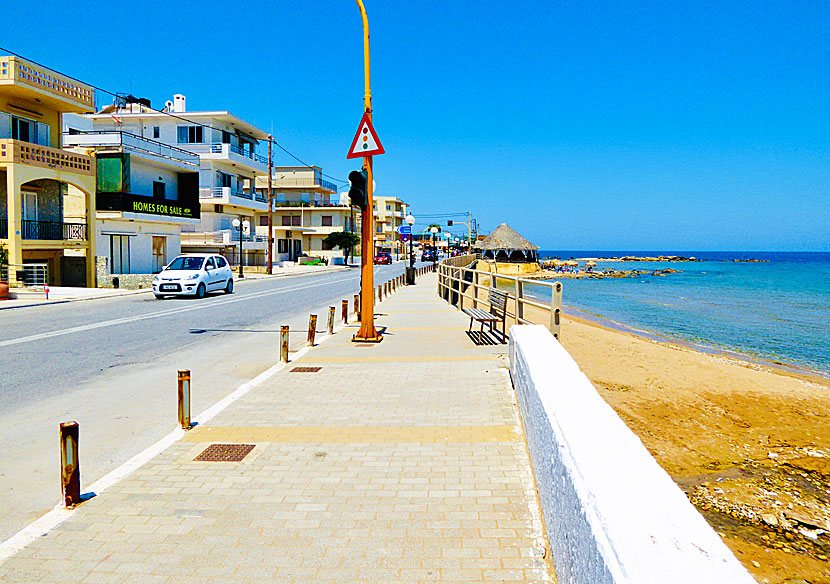 When I am in this part of Crete I always stay in the old town of Chania city. Every time I am here I walk from Chania to Nea Chora, and then continue along the coast until I reach Kalamaki, then I take the bus back to Chania. It is a very nice walk along some very nice beaches, such as Agii Apostoli and Iguana beach. Of course, you can go by bus between Chania and Kalamaki as well.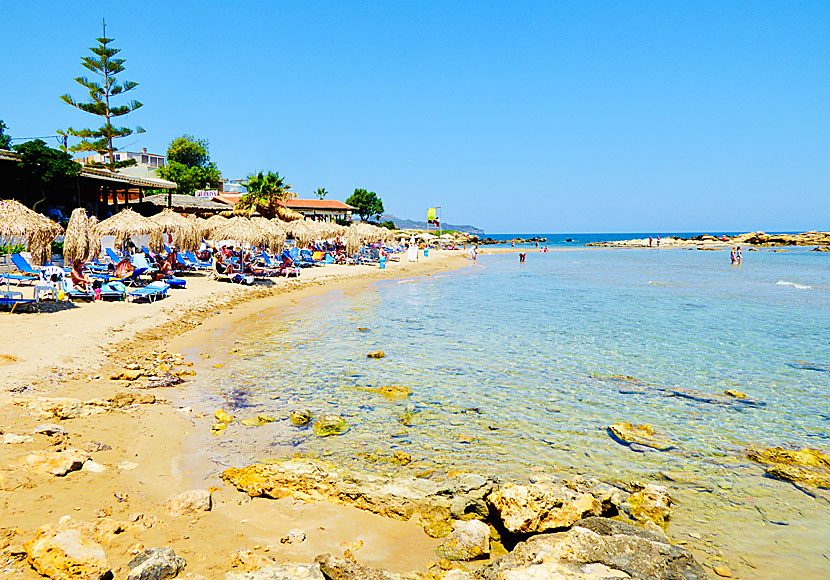 One of the beaches in Kalamaki.