Many who travel to Crete go on a hike down the Samaria Gorge. Most people go on an organized tour which includes a guide, and all transport is arranged. The road up to the Omalos Plateau, where the Samaria Gorge begins, is dramatic.
If you go with your own transport, you have the privilege to make a stop in the small village of Lakki about 25 kilometres south of Chania. The view of Lakki is amazing. Here you can stand for a long time and take in the total silence that dominates the respectful sceneries.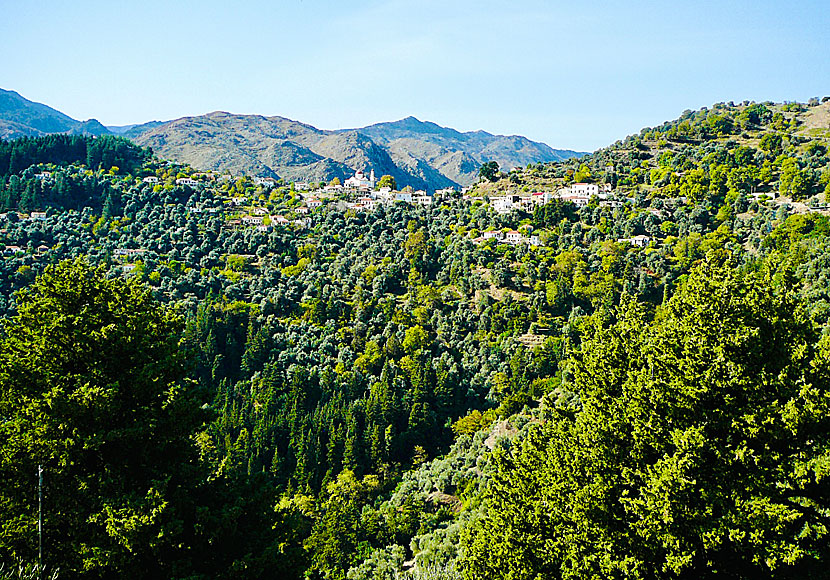 View of Lakki.
From Lakki the road continues south up to the Samaria Gorge (15 kilometres). The route up to Omalos offers incredible views, and a tickling feeling in the stomach. It is pretty scary to drive this route. You do not want to meet another vehicle. But it will happen, and usually it is a large bus that have left tourists that are going on a hike through the Samaria Gorge.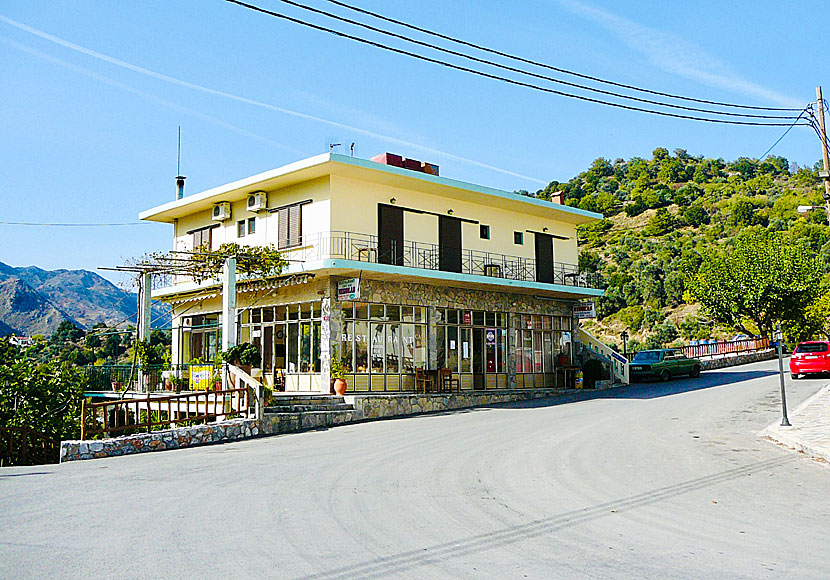 One of the restaurants in Lakki.