Milia Mountain Retreat is a unique place in Crete, and a visit to the small "village" will be a memory for life. I promise.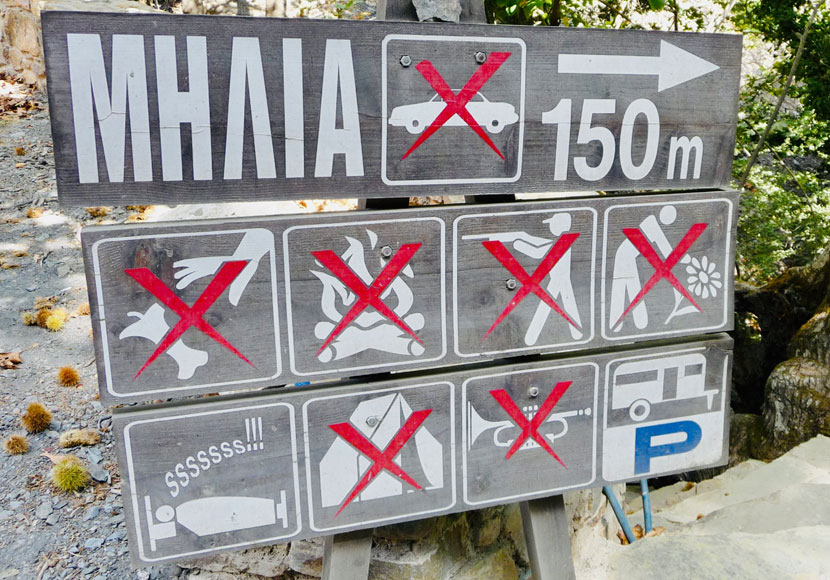 In Milia, many things are forbidden, but sleeping is allowed. :-)
Milia is literally located at the end of the road, and that is the thing about Milia. The village is generally called "the eco-village". That's partly true. True is that almost everything served at the restaurant is organic and locally produced. But false is that Milia is a village. It's a hotel. But it doesn't matter, Milia feels like a village, though a very small one.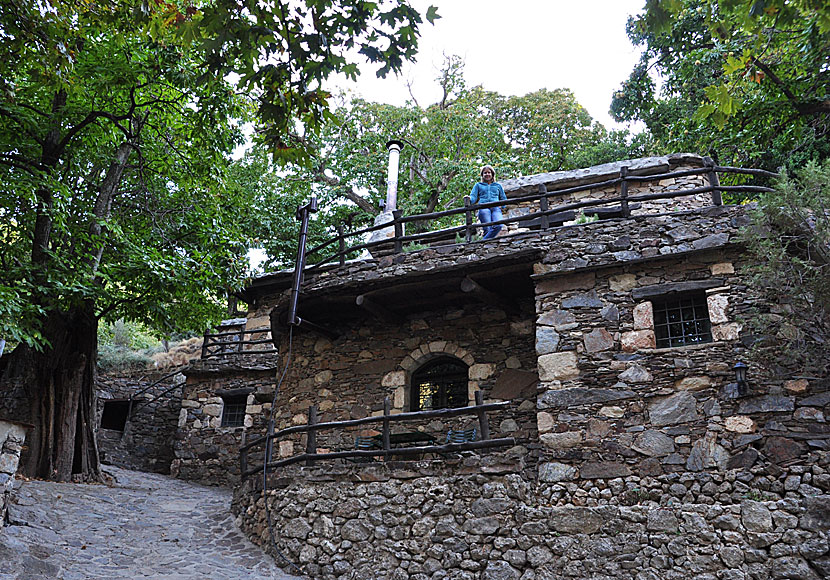 The house we rented when we stayed in Milia.
The road to Milia is in good condition, except for the last kilometres which is a narrow and winding dirt road. It's not fun to meet another car on the last distance. To drive when it is dark is not recommended. However, I recommend you to keep an eye out for griffon vultures, which are common in this area. From the parking lot it is about 150 metres to walk to the "village".
Please go here for lunch, the food is absolutely fantastic. Even better is to stay overnight, or why not a couple of nights. It will be a lifetime experience. There are no roads, and therefore no motor vehicles, there are no TVs, no refrigerators in the rooms, no AC, no shops and sparse electricity.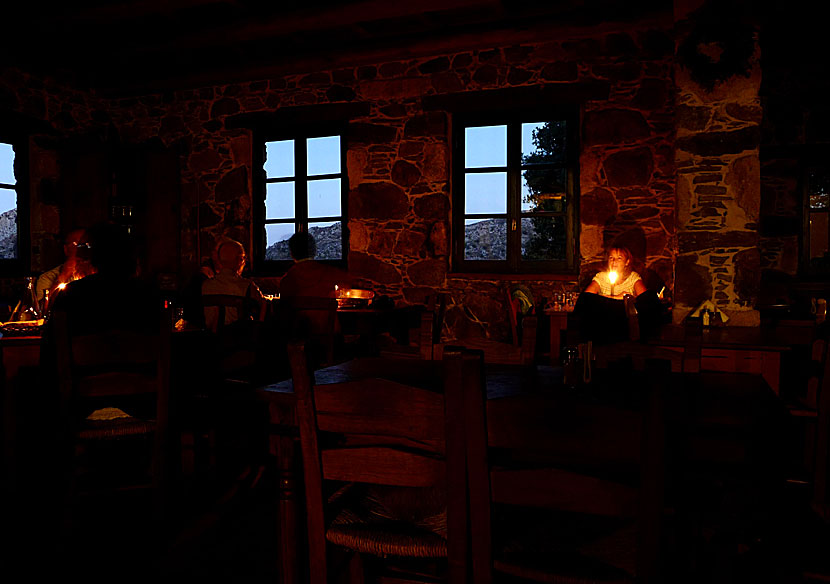 Milia Mountain Retreat Restaurant in the evening.