The area south of Kolymbari is full of olive trees. Drive up to the cave church of Ioannis Ermitis, located above the village of Marathokefala, which in turn lies above the village of Spilia a few kilometres south of Kolimbari. The church is well worth a visit, but it is the view of the valley that is the major attraction. One almost feel dizzy when looking out over the valley with all the olive trees.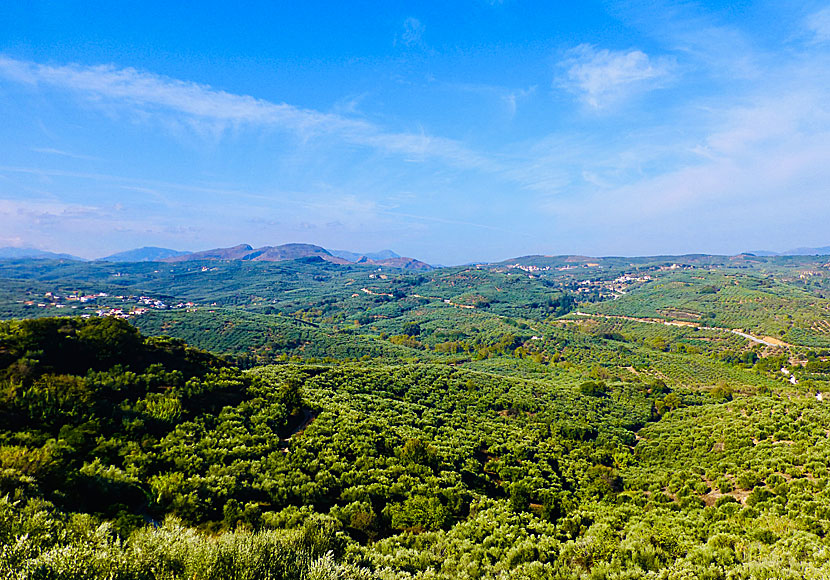 Olive trees on the way up to "The world's oldest olive tree in Ano Vouves.
A few kilometres southeast of Spilia lies two villages with almost the same name: Vouves and Ano Vouves. We follow the signs to Ano Vouves to see what probably is the world's oldest olive tree.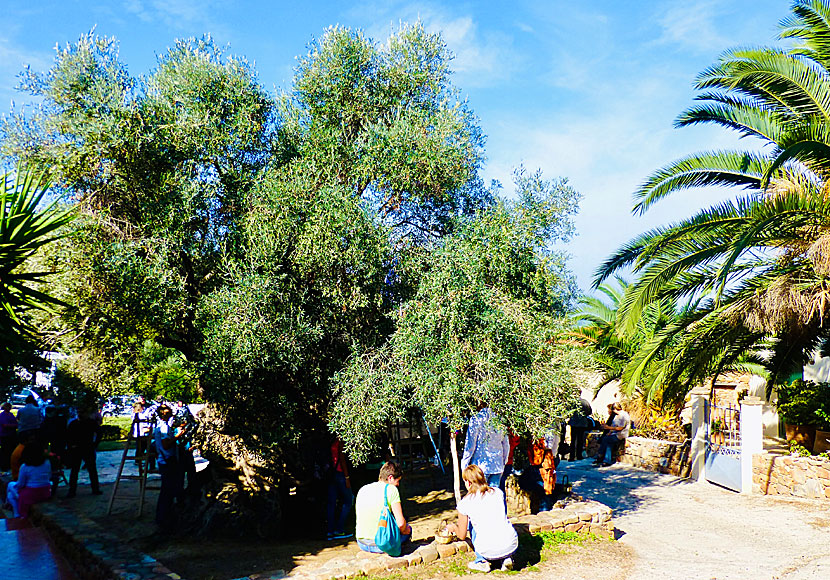 The world's (perhaps) oldest olive tree.
No one, of course, knows how old the tree is. Some say that it is about 4,000 years old, others say that it is "only" about 3,000 years old. Who is right does not matter, that it is old is quite clear.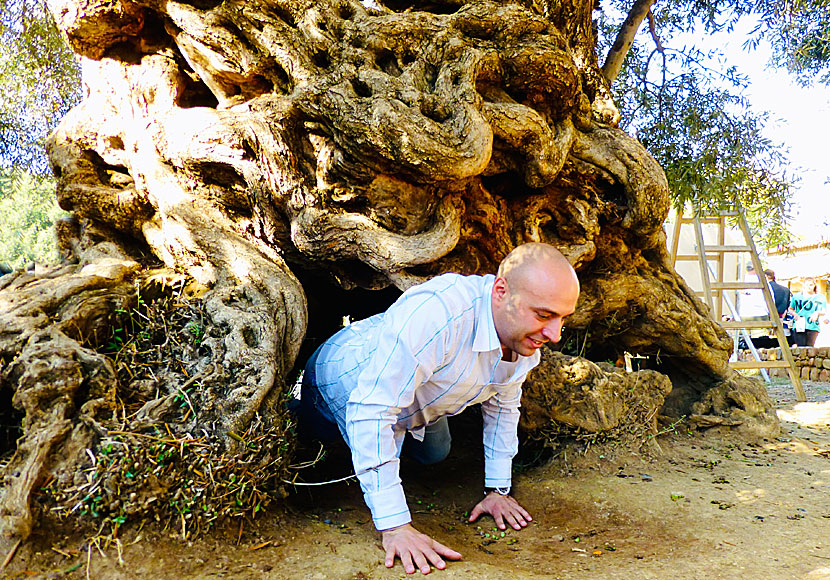 The trunk is hollow and has room for several people.