The area is quite large and many of the ancient ruins are scattered outside the fenced excavation area (which is small), and it costs nothing to go to see. Among other things there is an olive tree that is said to be around 1,800 years old. The age has come to light from the fact that there is an antique pillar firmly rooted in the tree. Imagine how much the tree has been witnessed, and think if it could speak. The olive tree grows close to the main road, on the opposite side of the parking area.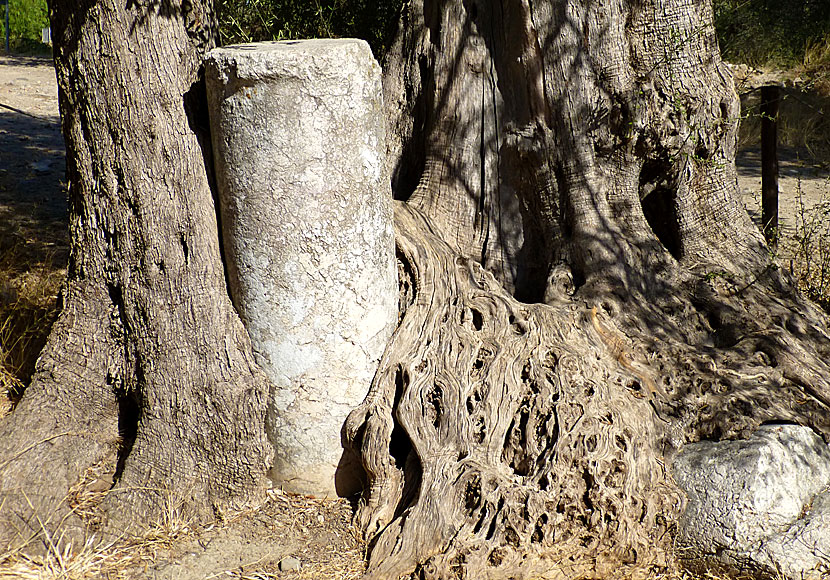 The ancient pillar that has grown into an olive tree outside Gortyns.
Gortyns Law Code is one of the oldest known laws in the world. It consisted of over 300 laws dealing with various areas of social life, including justice, property, family relations and religious ceremonies. Some of the laws also dealt with relations between different cities and how conflicts should be resolved.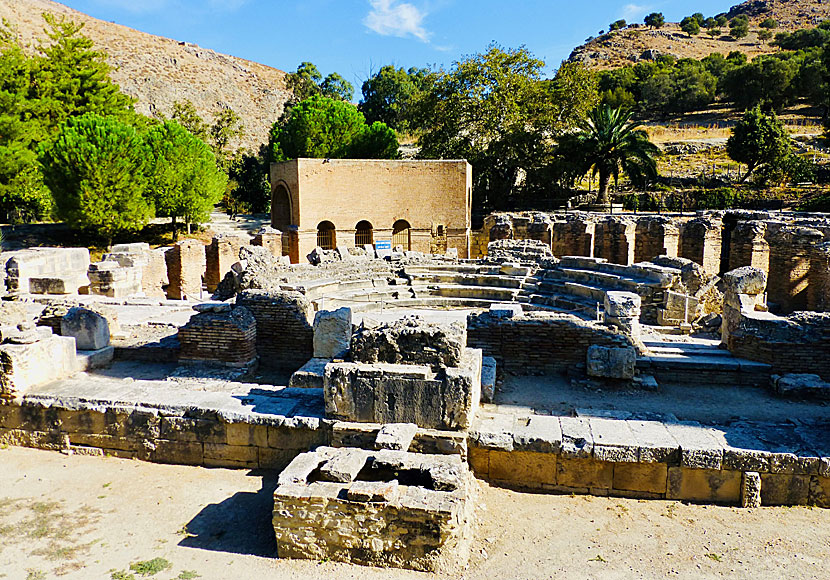 The theatre Odeon where the law code of Gortyns was discovered in 1884.
An interesting aspect of Gortyns law code is that it contained many precautions to protect the rights of the weaker groups in society, such as women and slaves. For example, the laws prohibited slavery and stipulated that women should have the same rights as men when it came to property and justice.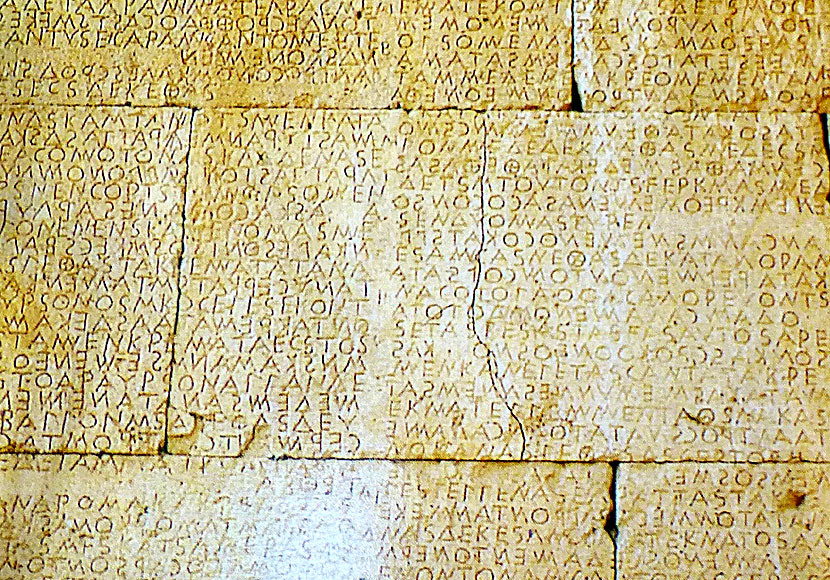 Parts of Gortyns law code are available for purchase on postcards.