Between Makrigialos and Ierapetra in southern Crete are several smaller tourist resorts with fine beaches. They are in order from east to west: Koutsounari, Agia Fotia, Ferma, Kakia Skala, Kakkos and Koutsounari. There are tavernas, hotels and pensions on all the beaches, and there are sunbeds and umbrellas if you want to rent.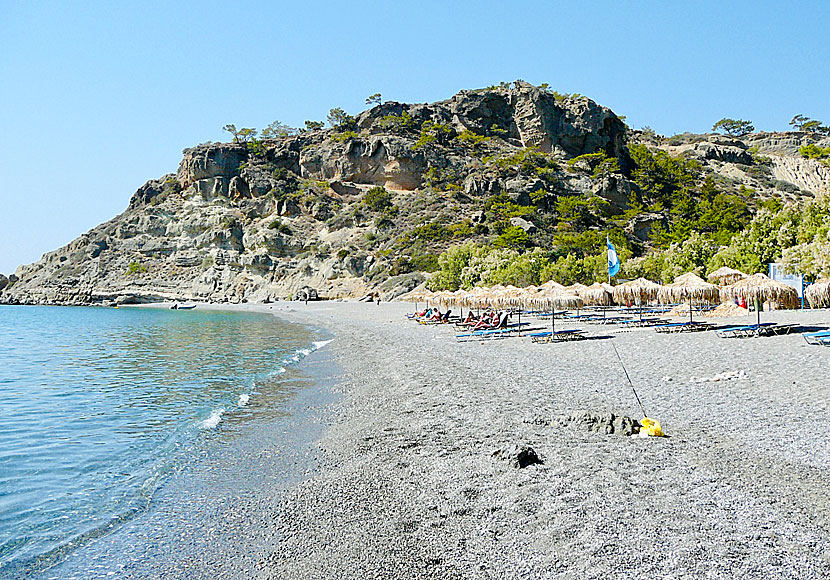 Agia Fotia beach in one direction.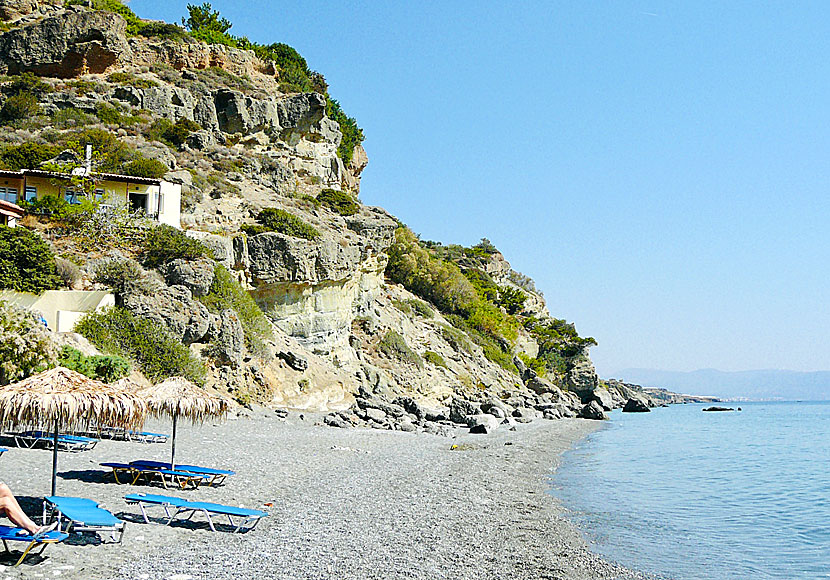 Agia Fotia beach in the other direction.
The beaches that I like the most are Ferma and Kakkos beach. Between these two beaches is a place called Vothoni, where there is an old Roman fish tank carved out of the rock. It is quite strange that there were fish farms even then. The sea was not fished out at that time.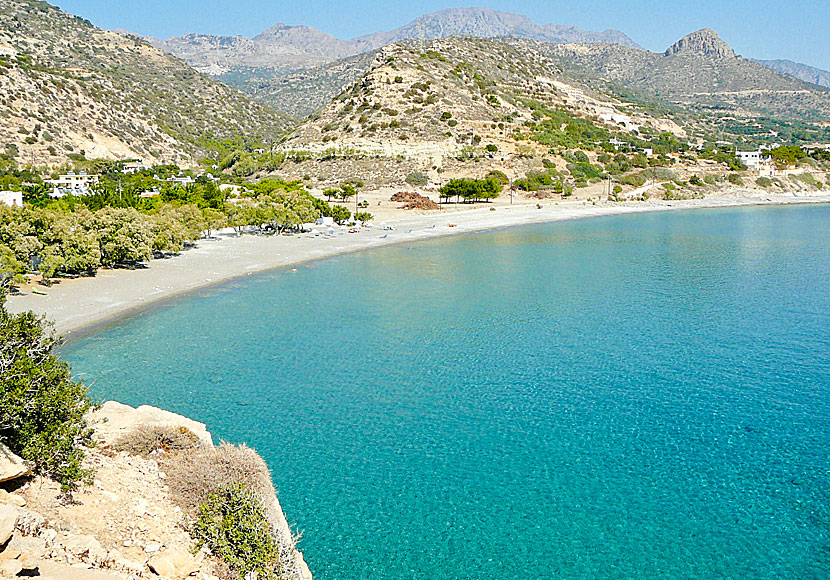 Ferma beach which is also known as Kakia Skala.