Ierapetra is Crete's fourth largest town with approximately 12,350 inhabitants. Ierapetra proudly calls itself Europe's southernmost town, and rightly so, there are a few villages further south, but no town.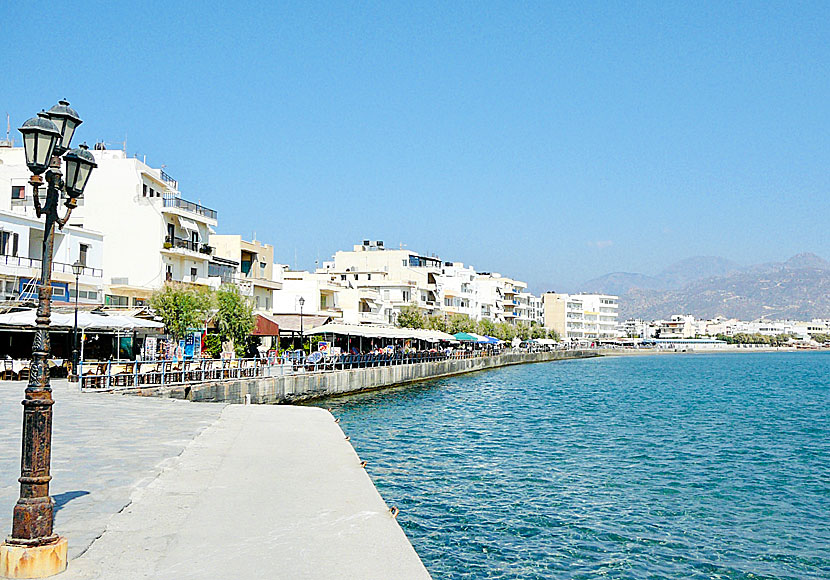 Part of the beach promenade in Ierapetra.
Ierapetra has been a centre of agriculture since time immemorial, and remains so today. Something you notice for the whole area is full of greenhouses where fruit and vegetables are produced for export to northern Europe. The fact that the region is so successful in agriculture is due to the warm climate. Here it is warmer than anywhere else in Crete. Something you will feel when you are here.
Part of the beach in Ierapetra.
Ierapetra is a vibrant working-class town and tourism plays only a marginal role. There are taverns and cafes along the port promenade, a Venetian fort in the port and a remnant of a Turkish quarter. There is also a beach, it stretches along the entire bay and is, in my eyes, quite mediocre.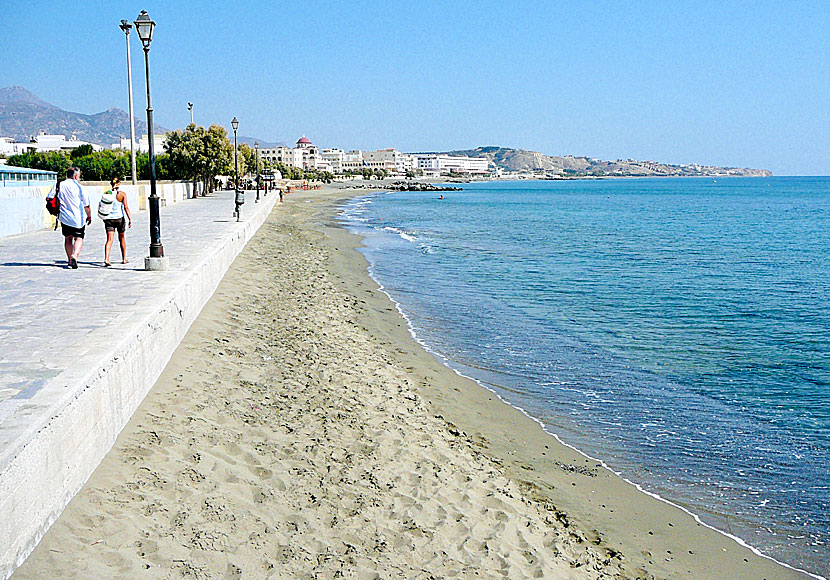 Another part of the long beach.