Perhaps what I like best about Mirtos is to get up early in the morning before the village has woken up, prepare my breakfast, make my coffee, and then sit on the balcony and look out over the Libyan Sea and philosophize about bygone times and times which is to come. It's worth the whole trip here if you ask me.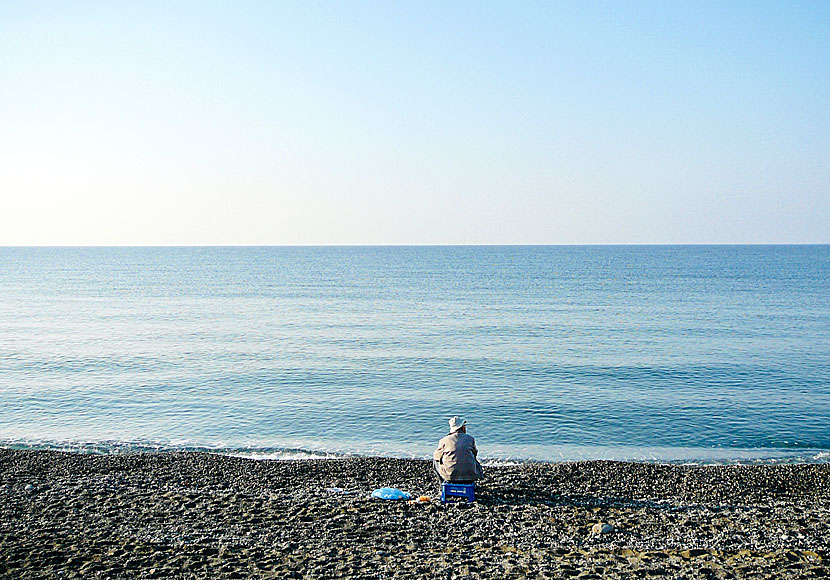 A quiet and meditative morning in Mirtos.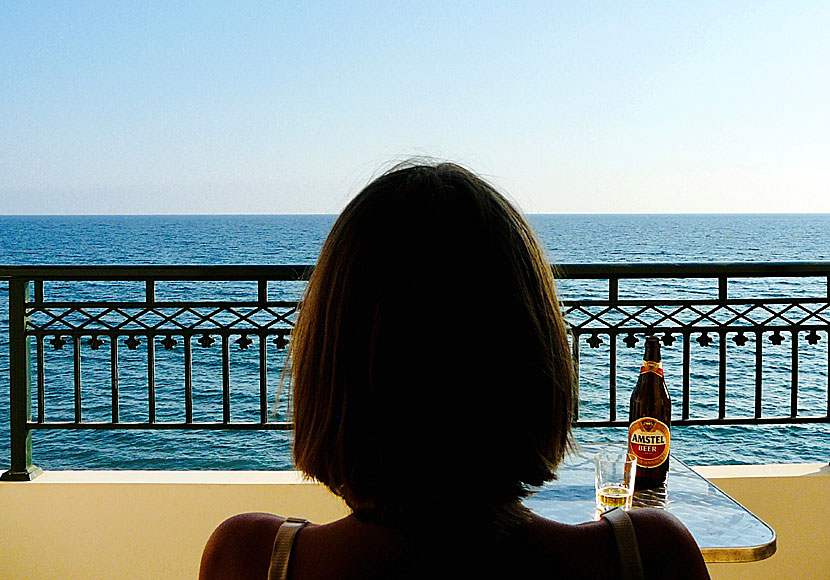 A cold beer and a view of the Libyan Sea from a balcony at the Pelagos 1 pension.
Mirtos is a good base for hiking, and for excursions by car, moped or mountain bikes. Organized hikes, including to the Sarakina Gorge, are organized by travel agencies in Mirtos. If you like donkeys, you can visit the Anatoli Donkey Farm in the village of Anatoli about 25 kilometres north-east of Mirtos. The farm is run by a British couple who got tired of their stressful everyday life and moved to Crete. Today they run a health home for donkeys and dogs. They gratefully accept donations, large and small. Read more on their website.
ACCOMMODATION IN MIRTOS
There is plenty of accommodation in Mirtos and there is no problem finding rooms except during high season. The best is, of course, to live along the promenade, the view of the sea is adorable. There are also many hotels inside the alleys and above the village. We have stayed at Pelagos 1 on the seafront and at Mirtos Hotel which is on the main street.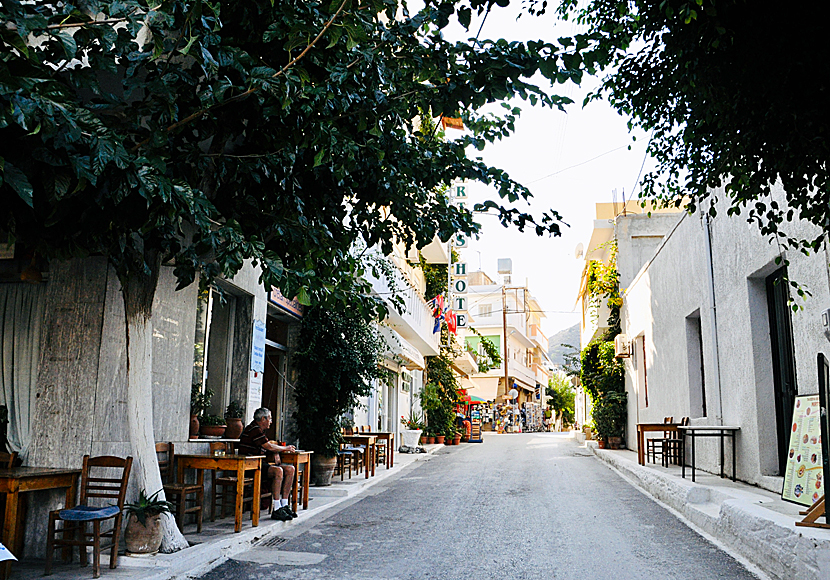 Mirtos Hotel is located on the main street at the top left.
Suggestions for good accommodation in Mirtos.
Book Big Blue Apartments here »