In Crete there are two very well-known and well-visited palm beaches: Preveli beach and Vai beach. Itanos is also a palm beach, but not nearly as famous as its sister beaches. There are not as many palm trees in Itanos as in Vai, nor are there as many tourists.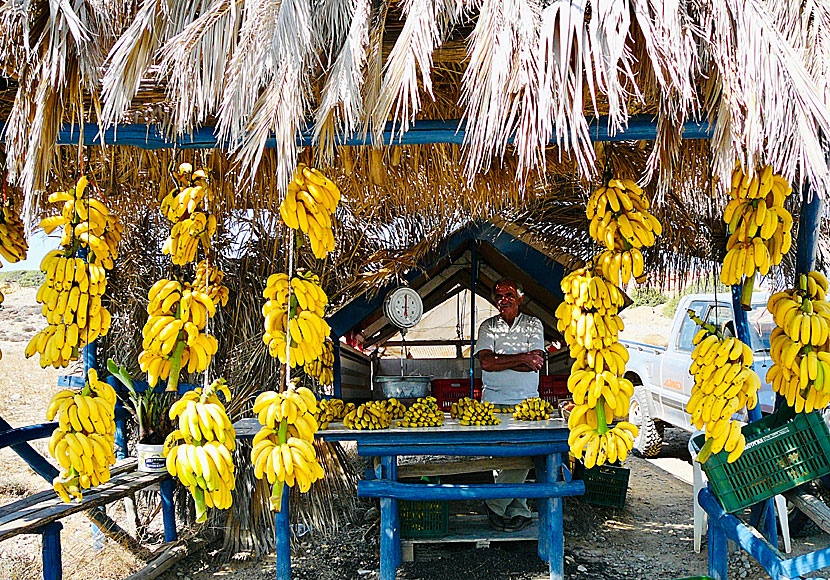 Bananas for sale at the intersection of Vai and Itanos beaches.
The palm beach of Itanos is located approximately 3 milometers north of Vai in eastern Crete. If you think there are too many people in Vai, drive straight ahead at the intersection, instead of going down to Vai beach. At the intersection, a man called Nikos usually sells self-produced organic bananas. His bananas taste divine. I have only eaten such good bananas in India before.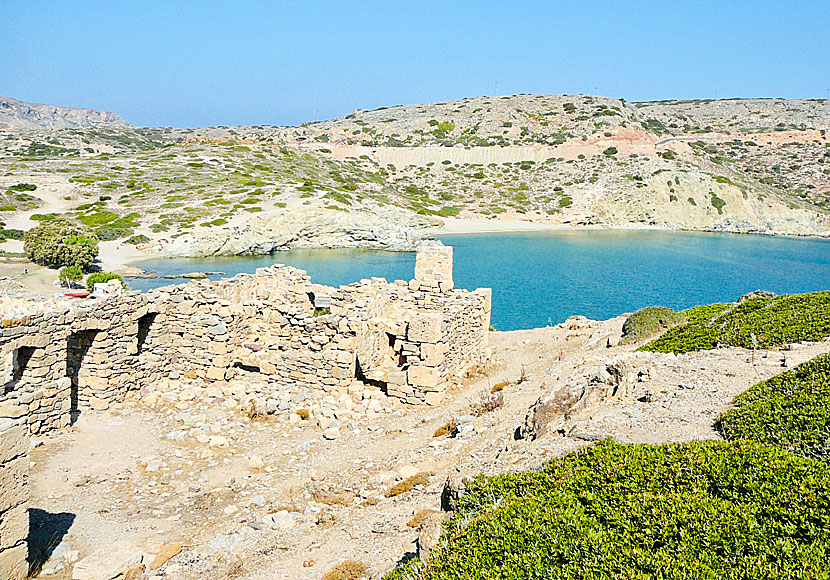 Two of the beaches in Itanos.