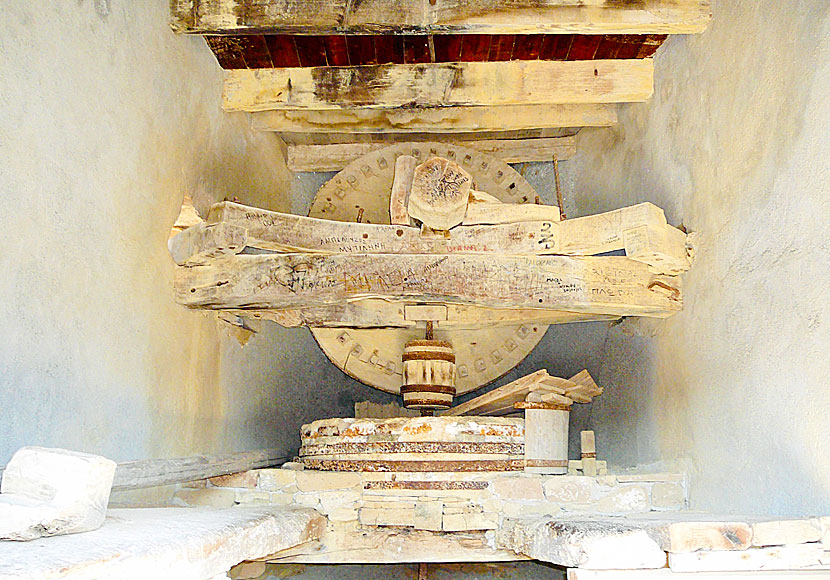 An old olive oil press in Moni Toplou Monastery.
During the German occupation, Cretan resistance fighters hid in the monastery. They had a hidden wireless radio in the monastery. When the Germans discovered the radio, an abbot and two monks were punished, tortured and executed.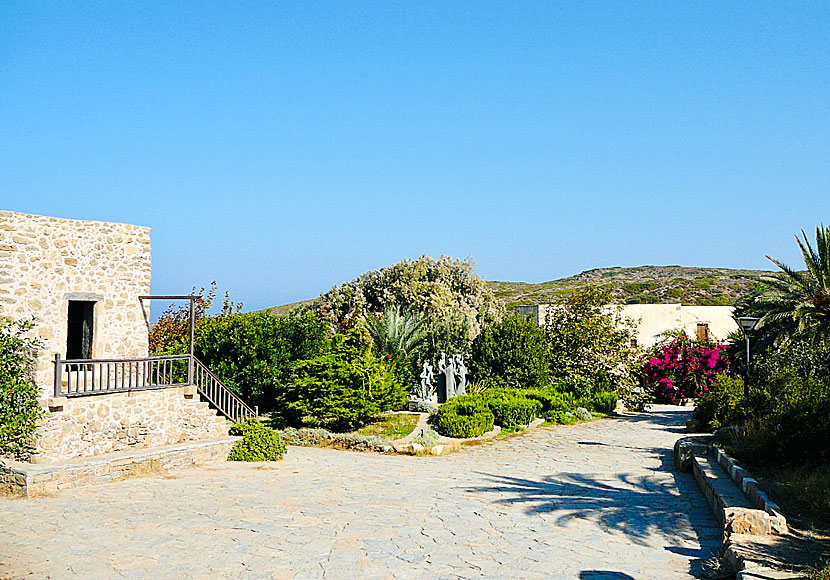 Moni Toplou is a peaceful oasis. Check out the sculpture in the middle.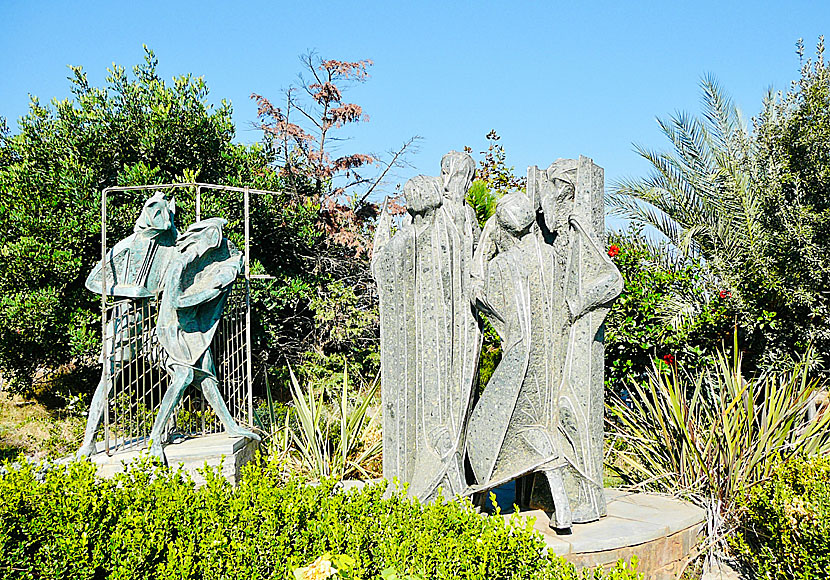 Artwork by Greek artist Manolis Tzombanakis.
The monastery is open every day 09.00-13.00, and 14.00-18.00, from April to October. A little funny thing is that we have a geranium at home in Sweden that was picked outside Moni Toplou in 1993. We got a shot from a neighbour almost 15 years ago, and it still blooms just as beautifully every year, with white flowers.