Sitia has a large port from which there is a boat connection with Heraklion and Piraeus, and the islands of Anafi, Kassos, Karpathos, Milos, Rhodes and Santorini.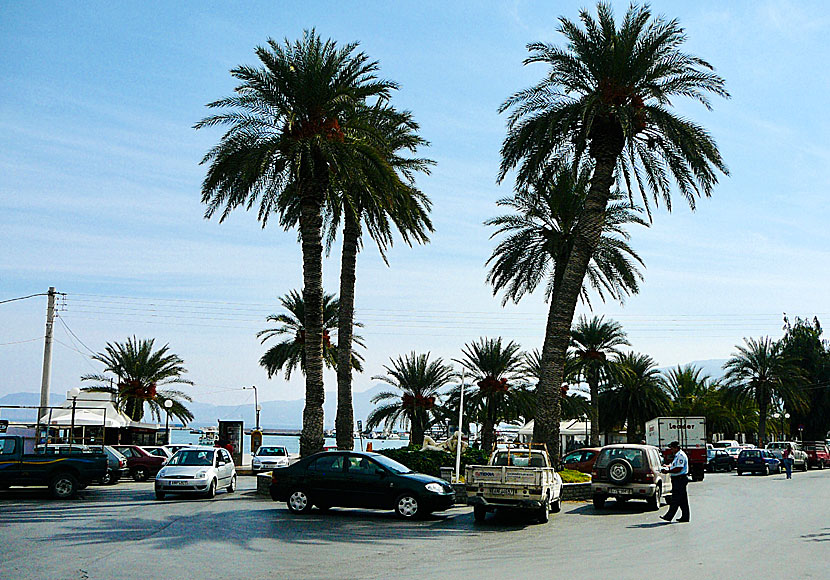 The beach in Sitia is nothing to brag about, at least not if you compare it to many other beaches in Crete. Now it doesn't matter much because it is close to Vai palm beach. At the end of Sitia Bay, there is a walled village just to the left. The village is artificial and is called Dionysos Village and is not a village but a giant hotel. When we were last here, the hotel had gone bankrupt and was completely deserted. It looked spooky.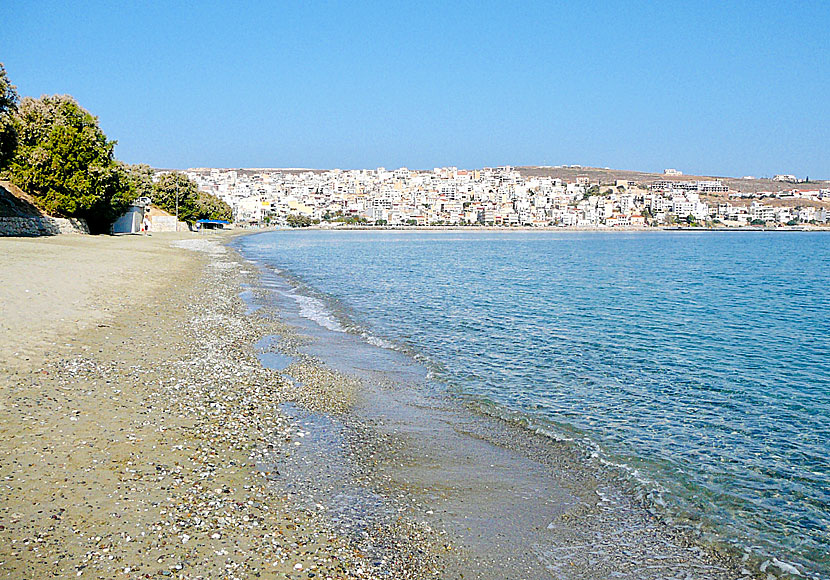 The long beach in Sitia.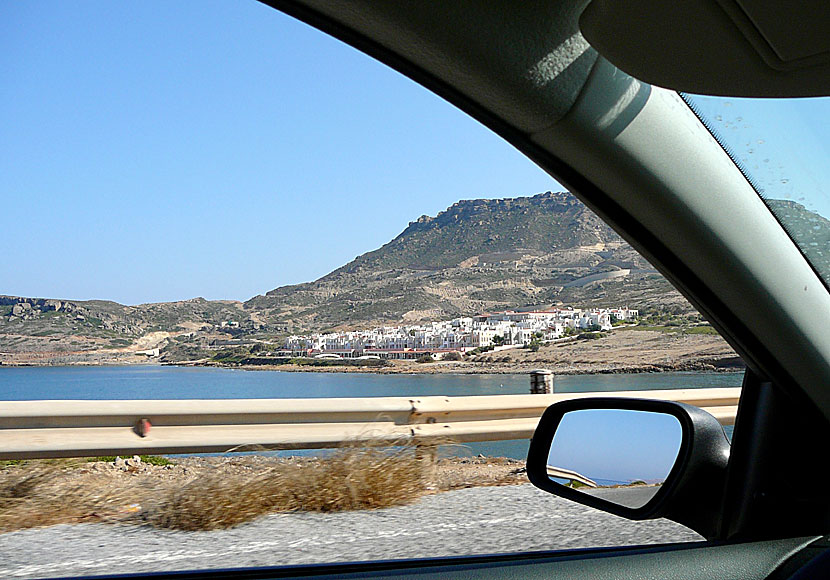 The abandoned "village" Dionysos Village outside Sitia.
My wife has an aversion to Sitia. Not without reason. We had been travelling around Greece for quite some time and it was high time to cut our hair. When we got to Sitia I found a barber shop that looked good, sat in a chair and got a haircut. Camilla sat on a sofa behind me and watched. She thought the hairdresser gave a good haircut and decided to get a haircut too. I thought that it takes time and went for a walk around town.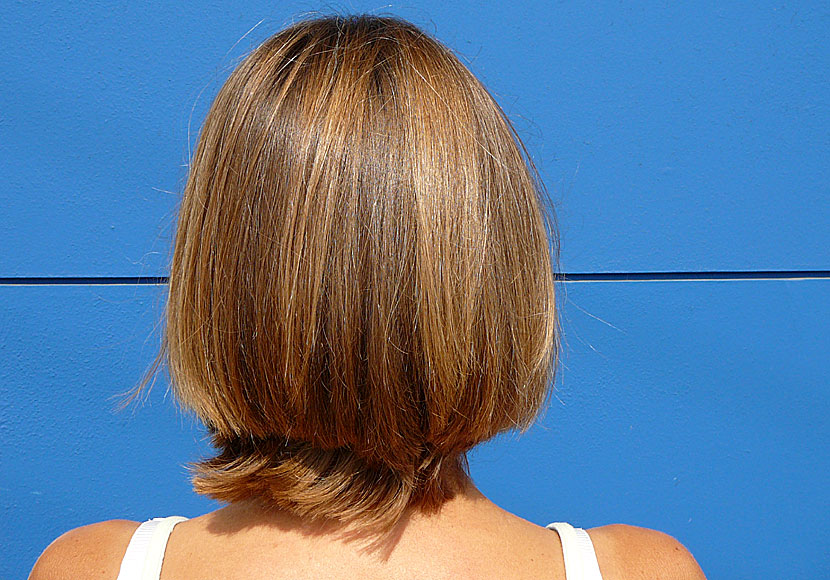 Getting cut like a duck in Sitia.
When I came back, she was finished cutting. She didn't look happy when she asked me how it went. But the question is – still – what happened. The hairdresser had most certainly never cut hair like that before. She only cut half her hair, in a side part too, something that Camilla detests. If I'm being kind, I might say she looked like a duck. When she recovered from the shock we went back, the haircut had to be redone. But then it was closed for the day, and we were going on, so she had to be a duck for quite some time. She can laugh about it today, but not then. :-)