Mochlos (120 inhabitants), between Agios Nikolaos and Sitia in eastern Crete, is an idyllic little fishing village with three four tavernas, a few cafes and a couple of shops.
It's a rather worn village, not beautiful in any way. Still, it is one of my favourite villages in Crete. I can not say exactly what it's that makes me love Mochlos. There is something about the sea, the small offshore island, and the mountains in the distance that appeal to me. And the exceptional tranquillity that rests over the village, at least during the low and shoulder seasons.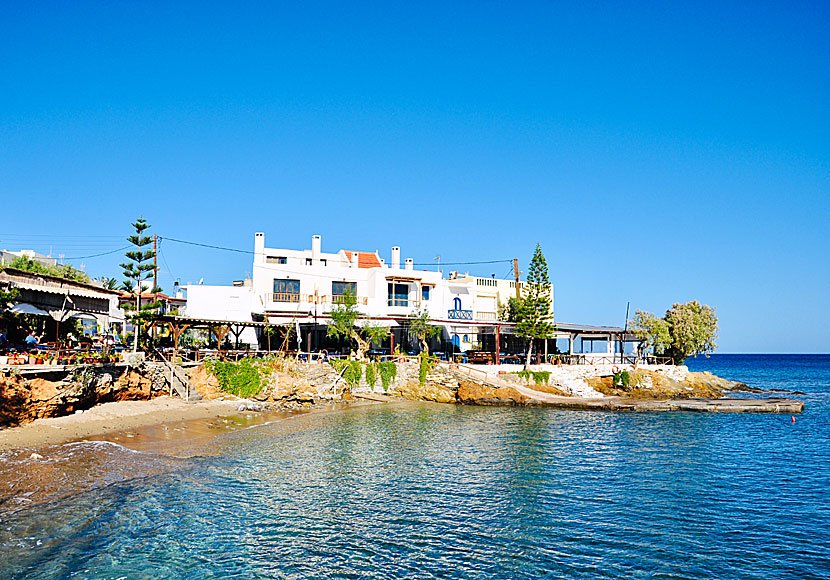 Two of the tavernas in Mochlos.
There is nothing to do in Mochlos, except to sit and look out over the sea, and to read books of course. Mochlos is a perfect place to be in if you just want to be. And I guess that we all want that sometimes.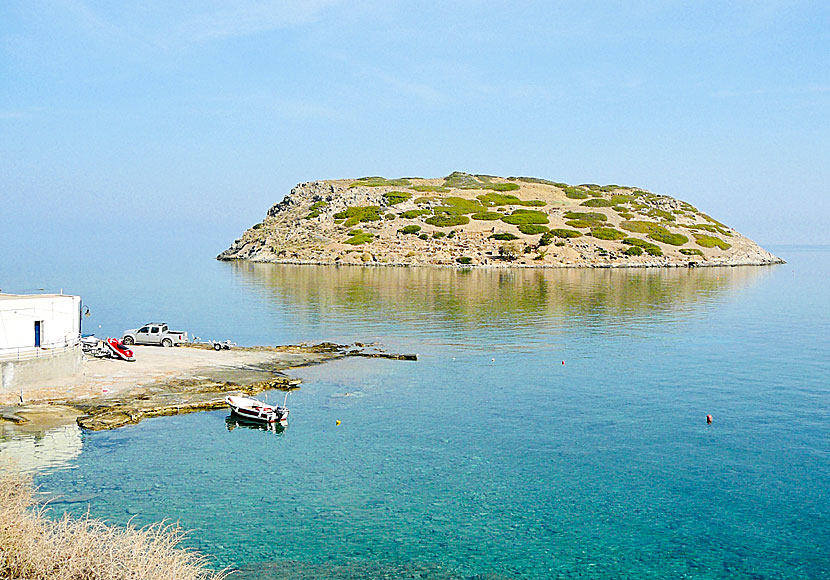 You can swim across to the small island, also called Mochlos.
There is no good beach in Mochlos, but the water is lovely and you can swim off the rocks. It is swimming distance across to the small offshore island and it's not uncommon to see people swim there. The island - also named Mochlos - is uninhabited, but it was inhabited in early Minoan time (3,000 BC) and for a long time ahead. At the time the island was no island, it was linked to the mainland. The sea was then about two metres lower than it is today. Excavations started on the western part of the island in 1908 and a Minoan cemetery and the remains from a Minoan settlement was found. Excavations have been on and off ever since.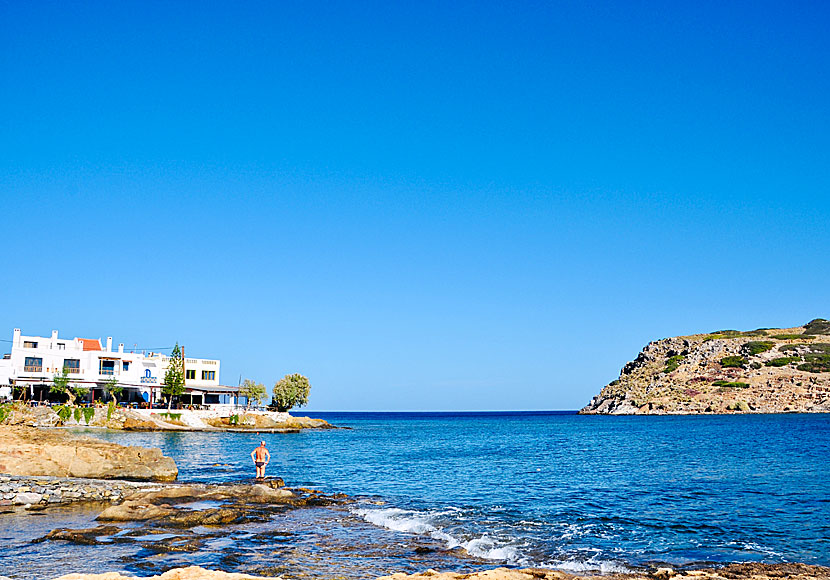 Mochlos "beach".