The lake, which is said to be bottomless, is called Lake Voulismeni. The lake is connected to the sea with a canal that started to be dug in the late 1860s. Much of Agios Nikolaos' life revolves around Lake Voulismeni, which is lined with tavernas, cafes and bars.
In fact, the picture I had in my head matches reality. The town is attractive and to sit down along the water to eat a piece of food is truly both cosy and pleasurable. One can easily believe that the restaurants along the lake are tourist traps, but the ones I have eaten at have been very good.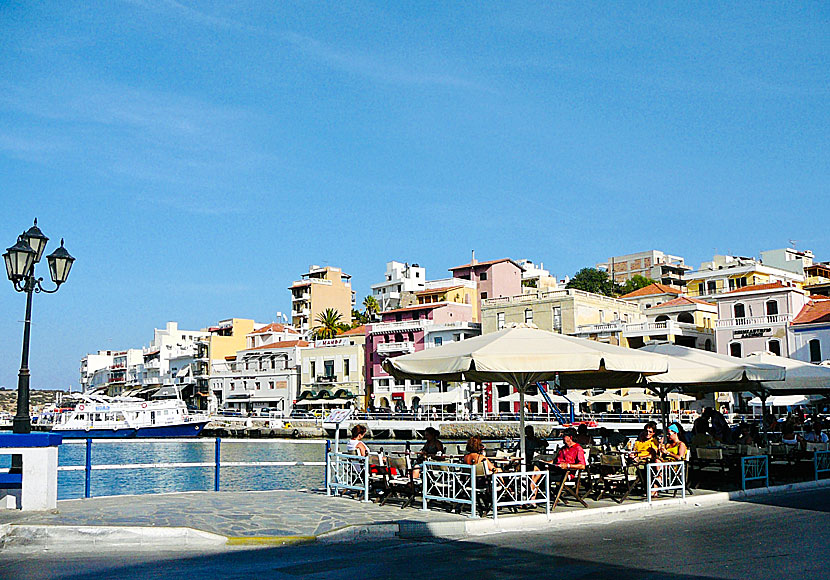 There are plenty of tavernas and restaurants in Agios Nikolaos.
Agios Nikolaos' main attraction is the Archaeological Museum. The museum has a large collection of findings from eastern Crete. The museum probably has the second most important Minoan collection in Crete and contains clay sarcophagi, ceramic musical instruments and gold from the island off Mochlos. The museum is located at Paleologou Konstantinou 74.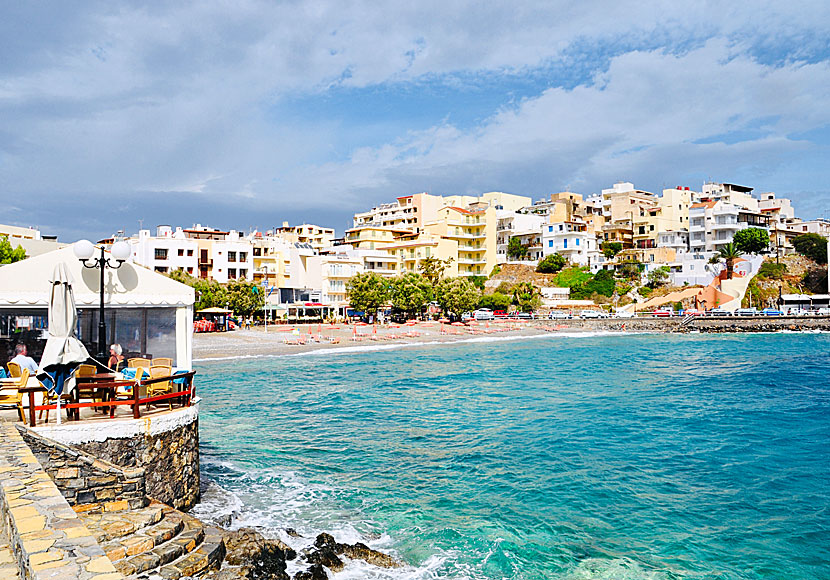 Kitroplatia beach, one of the two beaches in Agios Nikolaos.
There are two beaches in Agios Nikolaos: Kitroplatia beach and Ammos beach. The beaches are located on each side of the harbour. Kitroplatia is, in my opinion, the best of the two. A few kilometres south of Agios Nikolaos are the beaches of Almyros and Ammoudara. Almyros is shallow and child friendly and the best of the two beaches, in my opinion.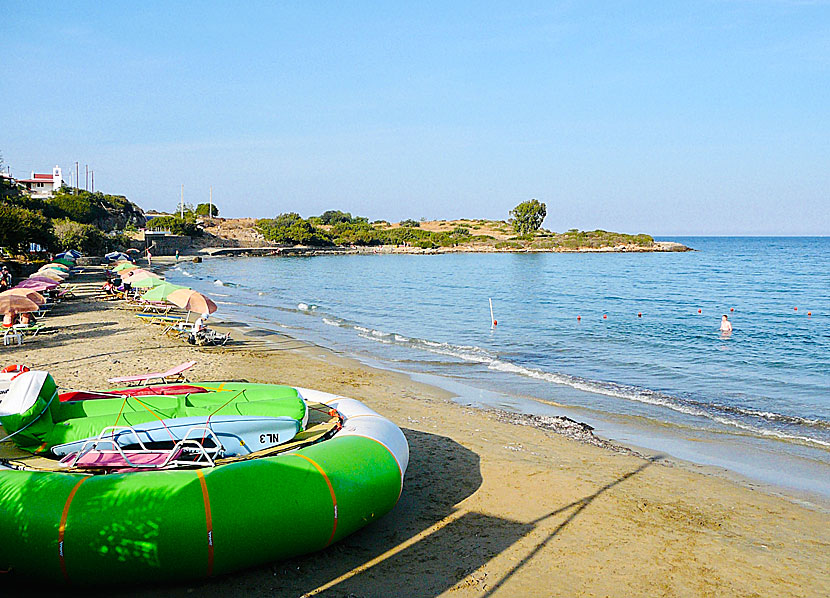 Ammoudara beach south of Agios Nikolaos.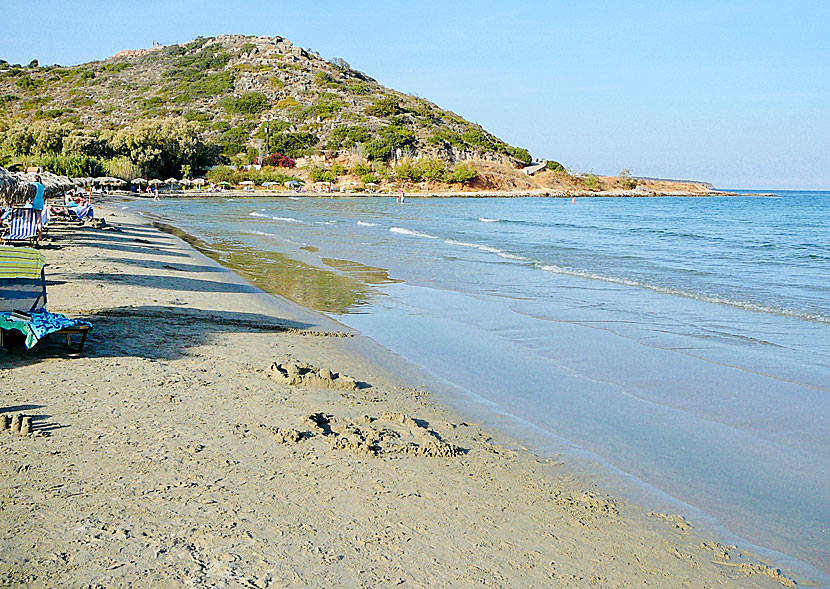 Almiros beach south of Agios Nikolaos.